On a recent trip to Miles City, Montana, we overheard a conversation that went something like this: "He works [insert name of business] because he can't cowboy anymore."
Translation: The gentleman being discussed was a former cowboy and spent his days (and likely some nights) working cattle. Out here that means roping, driving, feeding, doctoring, herding and just plain being around bovines. He made his living as a cowboy – pure and simple.
And when we say cowboy, we are talking about the real deal – boots, hats, spurs – the entire, gritty package.
In Southeast Montana, few things are more cowboy than Miles City. And, few events are more cowboy that the World-Famous Miles City Bucking Horse Sale. Each year, over the third weekend in May, the town of almost 10,000 nearly doubles in size to celebrate All Things Cowboy (and Cowgirl). By that we mean bull riding, mutton bustin', wild horse races and, of course, bucking horses. They celebrate with a cowboy breakfast, parade and street dances. If you don't bring your boots – you'll end up buying some.
If you miss it, try our "Get a Little Western" itinerary. For even more scenery, take the "Get a Little More Western" itinerary, but be sure to take our advice and rub elbows with the locals at a small-town bar or café.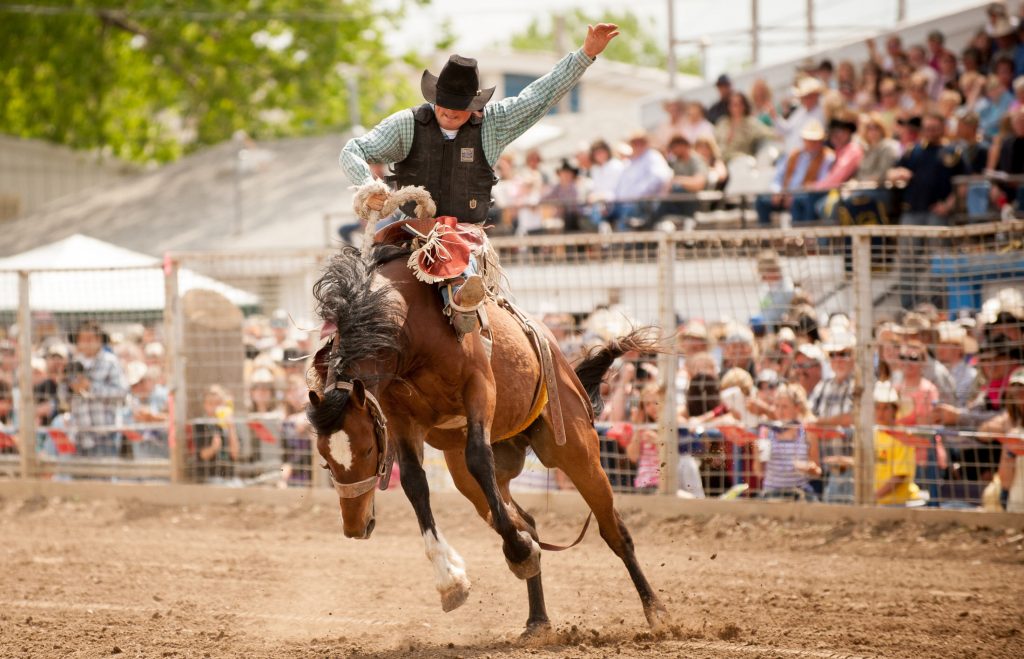 For those uber-brave folks who know one end of a horse from the other and can ride for days without being saddle-sore, we suggest an experience on a working ranch. Try Dryhead Ranch via Montana Bunkhouses Working Ranch Vacation for a week's-worth of work, trailing cattle. Need a shorter trip? Try horseback camps with Elk River Outfitters with themes like Cowgirl and Montana History. Prefer just a touch? We recommend Bitter Creek Outfitters – you can even meet your horse online before the ride.
If you are looking to dress the part, we have a lot of choices out here. In Broadus, stop at Western Chick, Silver Sage Clothing or, for the real deal, Broadus Boot & Tack. If you are in Miles City, Murdoch's Ranch & Home Supply or the Miles City Saddlery will fit you up. In Hardin, visit Lammer's Trading Post or the Custer Battlefield Trading Post in nearby Crow Agency.
After all that shopping, you will likely be thirsty. Trade stories with the locals at the Bison Bar and the Montana Bar in Miles City or try the Powder River Stockman's Club in Broadus. For a true Southeast Montana experience, swing into the Jersey Lilly in Ingomar and ask for a sheepherder, which was once featured on the Food Network. In Billings, you can't go wrong with a steak at Jake's. Regardless of where you belly up, you'll be sure to have new BFFs before dessert.
We really are friendly like that out here.