Pull Out the Patio Chairs, it's Summer in Southeast Montana
2021-06-03 20:17:04
It's the most wonderful time of the year. No – we're not talking about Christmas (although we really do love all the seasons out here). We are thrilled to announce: Patio season is upon us. The weather in Southeast Montana has turned from "really nice" to "almost perfect." Restaurants around the region are feeling the heat too – putting out the tables and chairs that may have been a little lonely over the winter. And out here, we take advantage of being outside as much as possible.
Grab some friends and your preferred SPF, pull up a seat and enjoy a perfect day on a patio in Southeast Montana.
Brewing Up a Good Time Outside
Southeast Montana is full of breweries to get your fix of craft beer, and many locations have patios to enjoy your adult beverages under the sun. The family-run Cross Country Brewing in Glendive is sure to keep you coming back time and time again with their permanent and rotating beers. TiltWürks Brewhouse and Casino in Miles City provides fun for the whole family. While you're sitting on the patio enjoying a beer and one of the specialty mac and cheese dishes; those under age 21 can keep themselves busy with the pinball machines.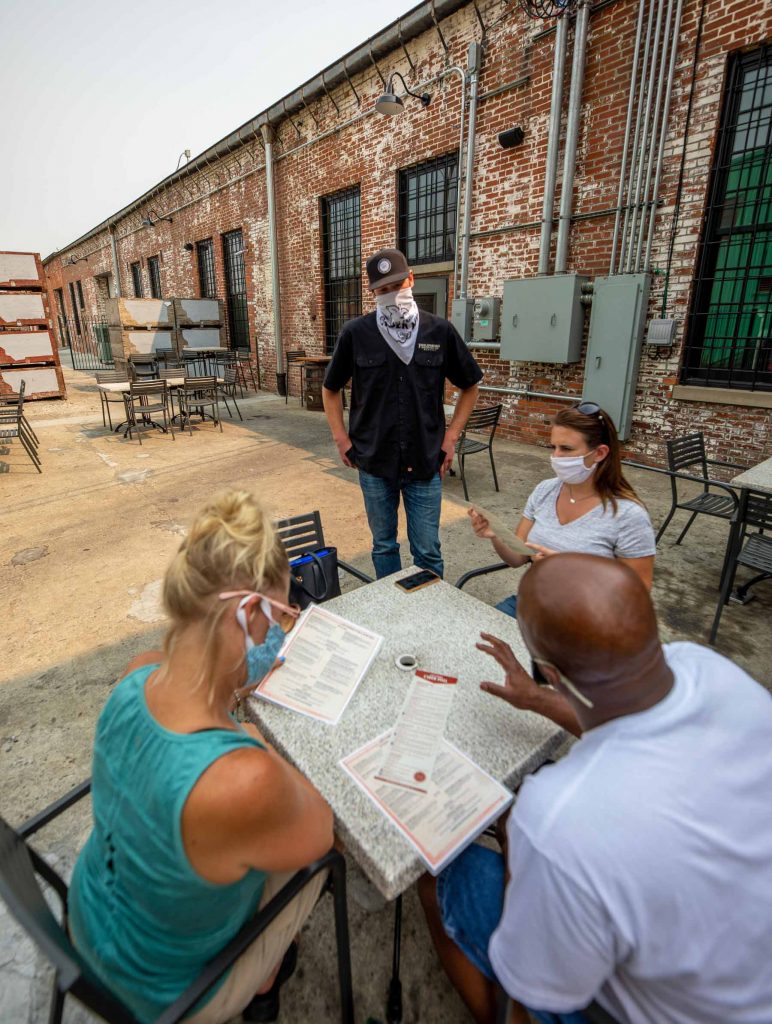 Hit the Billings Brew Trail for a plethora of patio prospects. On top of beer, many have live music throughout the week. Don't forget to stop at the cidery – Last Chance Pub and Cider Mill – which also offers outdoor space. To get off the path, Billings' West End has two breweries – Canyon Creek Brewing and By All Means Brew Lab, both with outdoor patios.
Check out our brewery blog here for even more options.
When You're Ready To Eat
From east to west, north to south, take your pick of locations throughout the city of Billings offering up outdoor dining. It would take days to make your way to all the patios across Billings (but why not when the food and drinks are so good?). If you're starting in the heart of the city, the Downtown Billings Alliance has put together a two-part blog covering those in the heart of town. A few staff favorites include Commons 1882, The Divide Bar and Grill and 406 Kitchen and Taproom, which hillside location gives an added bonus of spectacular downtown Billings views.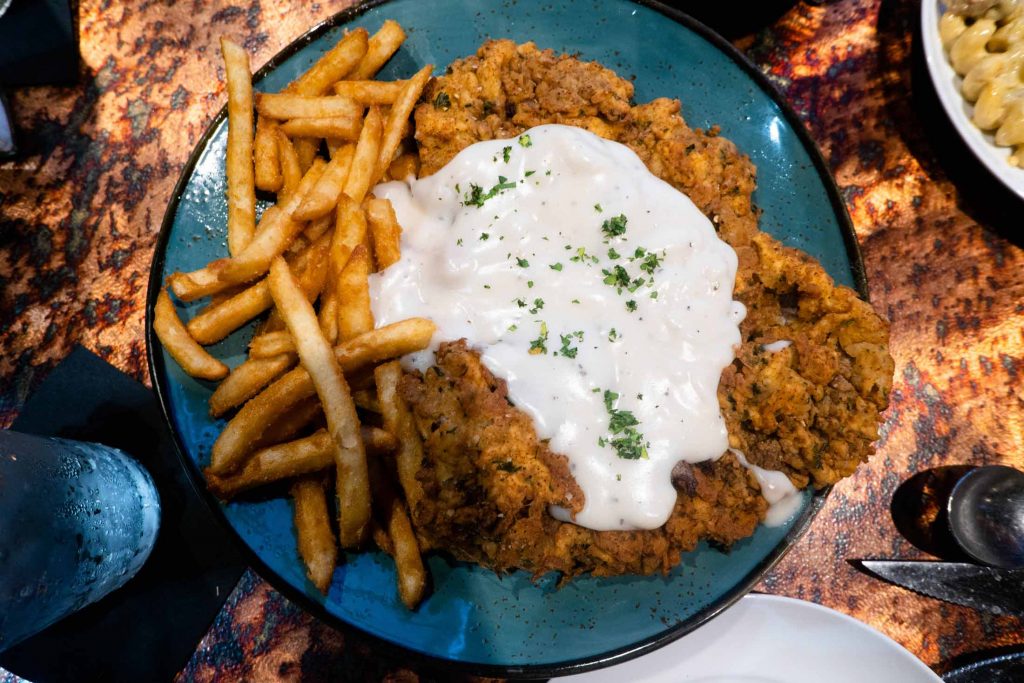 When you're in the mood for pizza, stop by Gust Hauf in Glendive. Try one of their homemade pies like the chicken fajita, meatball or Philly cheesesteak while enjoying the cool summer night breeze near the Yellowstone River. After dinner, we suggest walking over to the historic Bell Street Bridge and watching for wildlife along the river's edge. Down the road in Miles City, the Black Iron Grill and Rotisserie is serving some of Montana's best products. Sit on the patio and enjoy a locally-sourced beers alongside a burger made from Montana beef.
For a Cup of Coffee & a Treat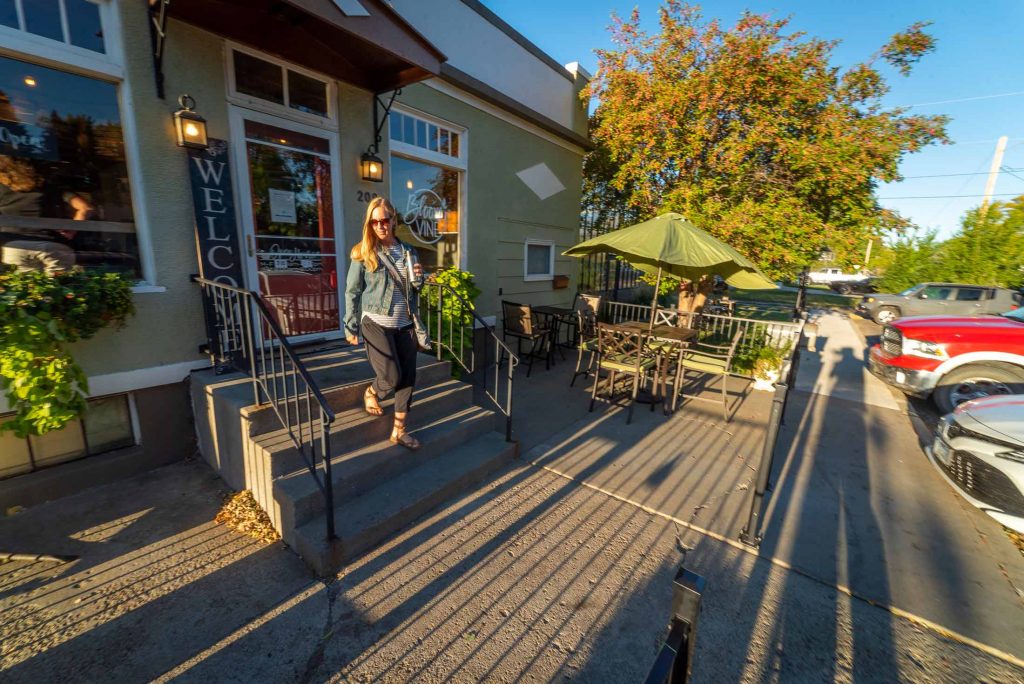 A surprise awaits you on a sleepy street in Glendive. Bloom & Vine, located in the historic Glendive Greenhouses, offers pastries, specialty coffee drinks and lunch items galore. If you're around in the evening, they are now serving up beer and wine, on select evenings, as well. Sit on the front patio or pick one of many intimate seating options in the massive back yard.
In Miles City, Main Street Grind is anything but a grind. From bakery items to burgers this coffee shop will have you slowing down as the cars drive past you on Main Street. Keep an eye out for horses – you're just as likely to see one walking down the street as you are an RV passing by.
Find more options here for food and drinks in Southeast Montana, or plan out your route using our new Itinerary Planner.