Authentic Western Experiences in Southeast Montana
2023-08-29 22:43:36
Barns, Boots and Big-Sky Sunsets
Out here in Southeast Montana, horses, cowboy hats and grazing cattle are a way of life. On our farms and ranches, golden hay sways in the early sunrise to a symphony of clucking chickens and clip-clopping hooves. Ranchers in well-worn boots are at the center of it all, caring for the land and the livestock like generations before them.
If you want to experience farm or ranch life under the big Montana sky, put on shoes that can tolerate a little mud and prepare for an unforgettable experience.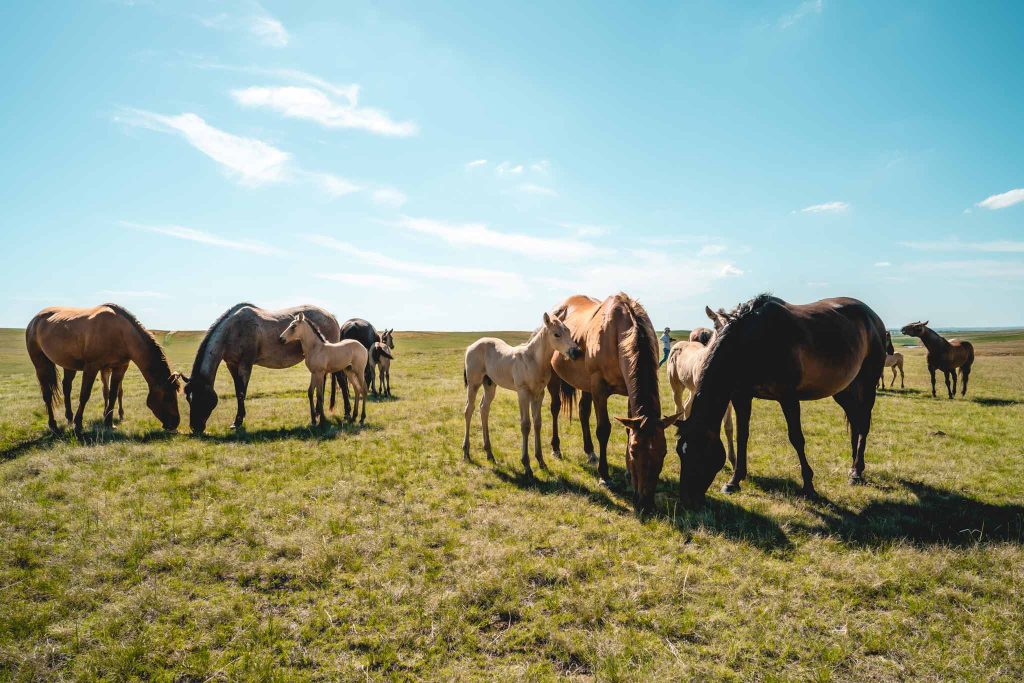 Mahlstedt Ranch
If you're looking for a genuine western ranch experience, Mahlstedt Ranch might be your perfect place. Homesteaded back in 1912, five generations of Mahlstedts have worked here. Guests are invited to tour and learn about the ranch. Or maybe you'll choose to spend the day birding, mountain biking or hiking on the miles and miles of ranch land. While there, you might see deer, antelope, badgers, foxes, coyotes, racoons, turkeys, hawks, pheasants or eagles. Mahlstedt Ranch, which is located about 45 minutes from Glendive, doesn't offer horseback riding, but they do offer miles of open hills for guests who choose to BYOH (Bring Your Own Horse).
Learn more at mahstedtranch.com.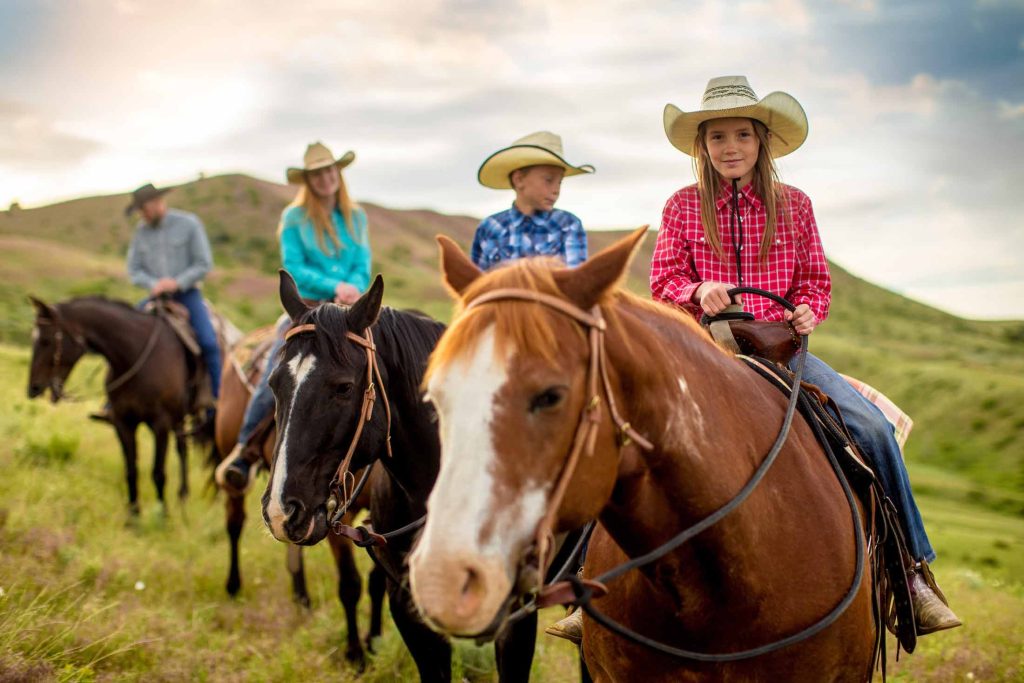 Bitter Creek Outfitters
Experience the adventure and beauty of a trail ride on horseback. Bitter Creek Outfitters, located near Billings, offers one or two-hour trail rides, as well as private tours. You'll ride through ponderosa pines and fields of wildflowers, led by an experienced guide. On the trail, you'll be treated to spectacular views of five different mountain ranges. No riding experience is necessary.
Learn more at bittercreekoutfitters.com.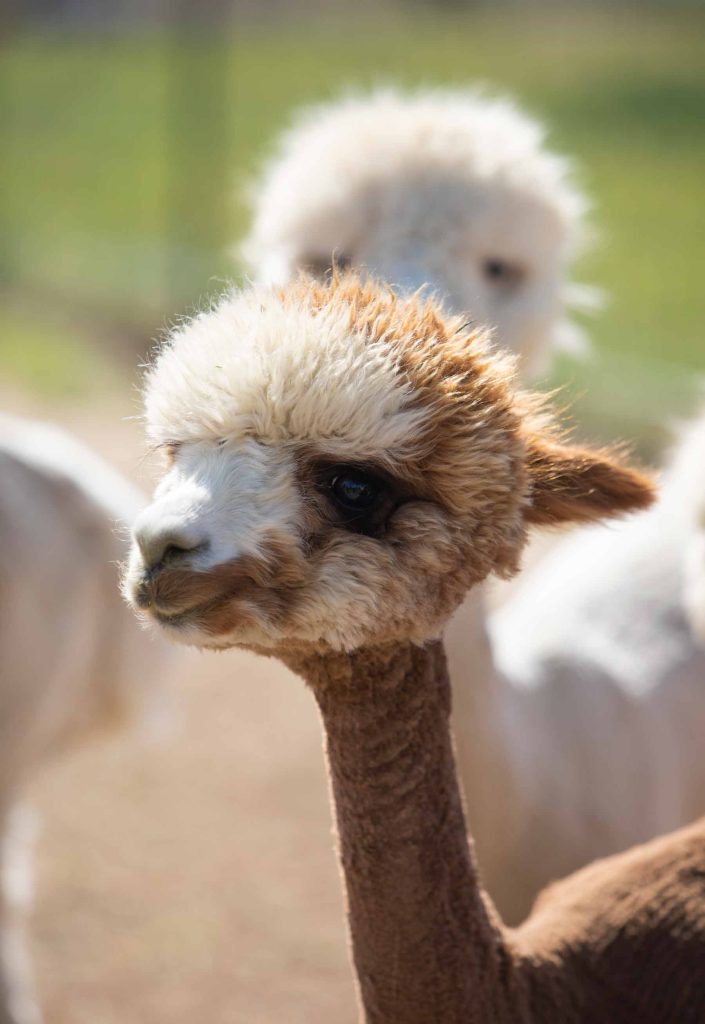 Mule Train Alpaca Ranch
Charming and sweet, alpacas rule the ranch at family-owned Mule Train Alpaca Ranch, just west of Billings. The ranch offers tours by appointment. Along with alpacas, you'll meet sheep, chickens and Snowman the Mule. At the store, you'll find yarn skeins, fresh eggs, dryer balls, socks and other items for sale. And don't forget to bring your camera to capture these photogenic, curious animals.
Learn more at mtalpacas.com.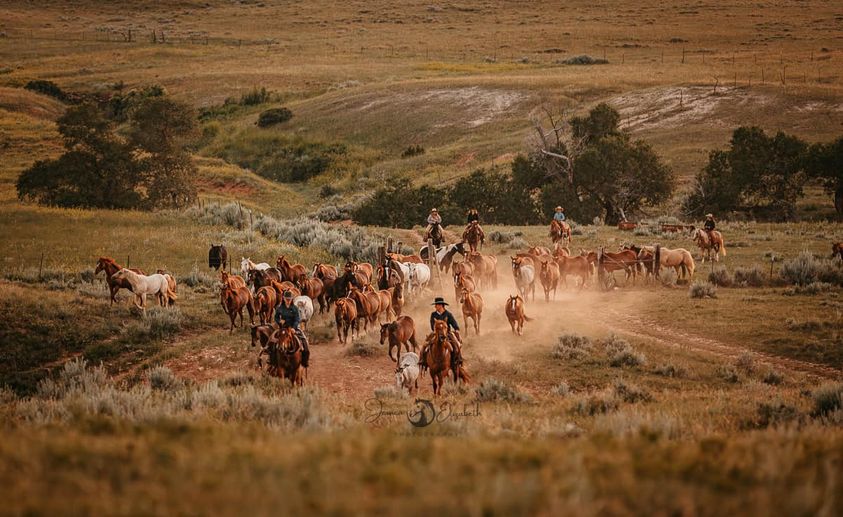 Dryhead Ranch
Climb into the saddle and prepare for the ride of a lifetime on a cattle drive. This is the real deal--moving over 200 cattle from their winter grazing in Wyoming to the Dryhead Ranch in Montana. The drive takes about four days. You'll enjoy the beauty of untamed Montana while helping the cattle and their young calves walk 50 miles. Warm meals and stunning sunsets are included.
Or join the cowboys for fall weaning, where you'll ride in large pastures and guide cattle back to the ranch. Guests spend crisp Montana mornings gathering the herd, sometimes in high mountain country.
And that's only the beginning. Contact Dryhead Ranch to set up your unique ranch experience.
Learn more at cattledrivevacations.com.
While you're out having your once-in-a-lifetime ranch experience, you're bound to work up an appetite. Check out our delicious Burger Trail for distinctly Montana flavor.