From badlands, battlefields and bucking horses to recreation, rocks and rivers, Southeast Montana is an adventure for outdoor lovers, history buffs, fossil finders and eager explorers. Whether you are already passing through the region or are changing your original Yellowstone National Park plans, Southeast Montana is your ideal destination.
On the Eastern side of the state, we offer a different kind of mountain—distinctive, evolving badlands that change colors as the sun rises and sets across the landscape. The best views offered here can only be found from our trails; favorite hiking locations include Makoshika State Park, Terry Badlands Wilderness Study Area and Acton Recreation Area.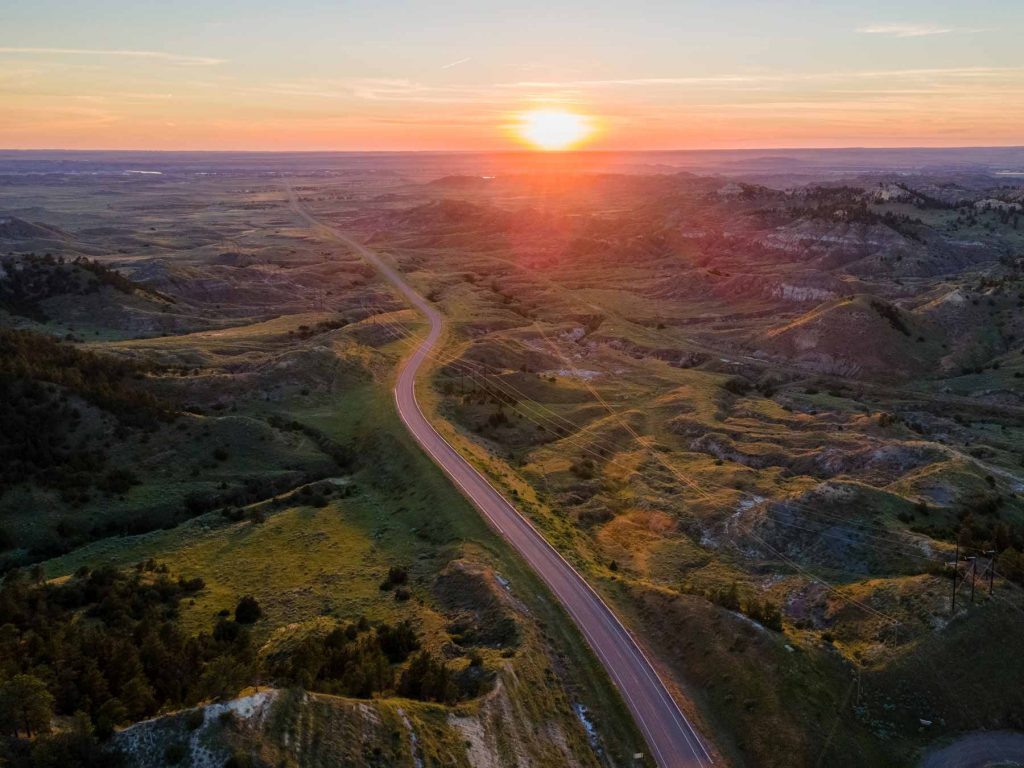 The best way to view our wide-open spaces is by hitting the two-lane highways. Try the Big Sky Back Country Byway, a 105-mile-long route that starts in Terry and ends in Wolf Point. Or, check out our scenic map, marked with nine "don't miss" vistas in our region.
Tip: If you are traveling in the fall when the leaves turn, we'd recommend these scenic drives for all the best leaf-peeping sights.
Explore canyons, forests and prairies to catch a glimpse of big game animals like elk, deer and pronghorn to smaller creatures like fox and otters. Remember to pack binoculars with you for spectacular bird watching of eagles, osprey, owls, herons and our state bird, the Western meadowlark.
Did you know that Southeast Montana is home to 400+ bird species?
Did you know that your National Park Pass will permit you entrance at two of our region's prominent destinations? Use your pass to visit Pompeys Pillar National Monument and Little Bighorn Battlefield National Monument. Don't miss the rangers and interpretive centers at these locations and learn about the historical significance of each of these places.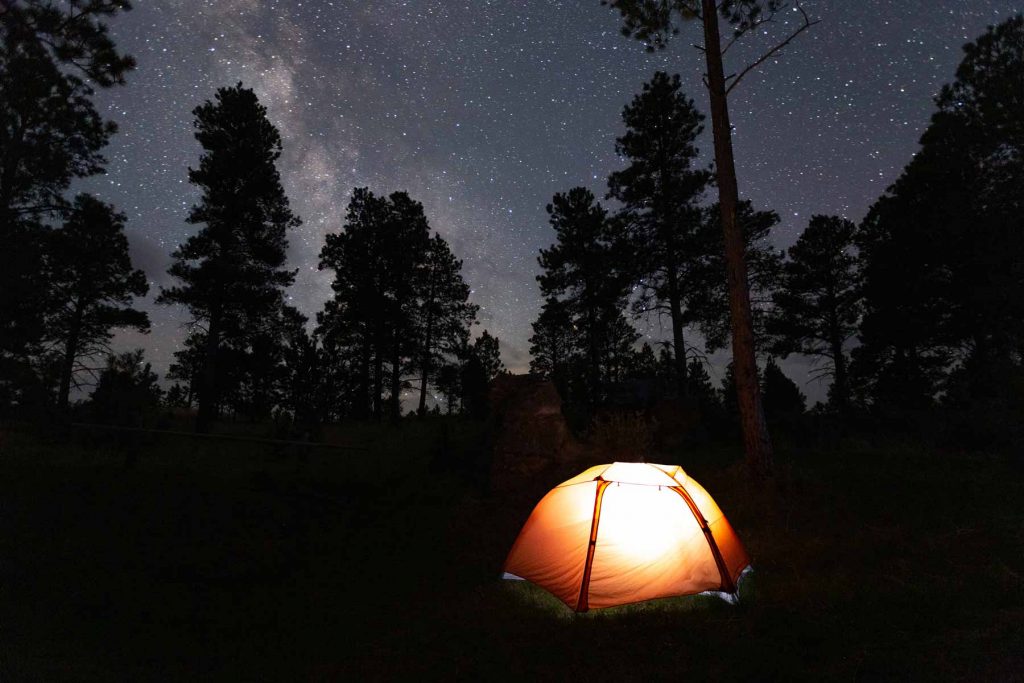 There's no better way to immerse yourself in nature than spending the night under our twinkling, star-filled night skies and waking up to the sounds of wildlife. If you want to get serious about astronomy, spend the night at one of our favorite dark sky sites across Montana's Trail to the Stars.
Join park rangers for special programming at Makoshika State Park and Medicine Rocks State Park. Examples of programs currently available include a paleo experience, night sky viewing, bat talk & walk, campfire nights, trivia in the park and various youth focused programs.
Did you know you can reserve a teepee at Cains Coulee campground to camp in?
Follow in the footsteps of Evelyn Cameron, a wealthy British women turned pioneer, who had a knack for capturing the perfect light. Start with visiting the Evelyn Cameron Gallery in Terry, then venture out to create your own masterpieces. Follow our Framing the Big Sky map for our top picture-perfect places in Southeast Montana.
Share your favorite snapshots with Southeast Montana on social by using #MySEMT.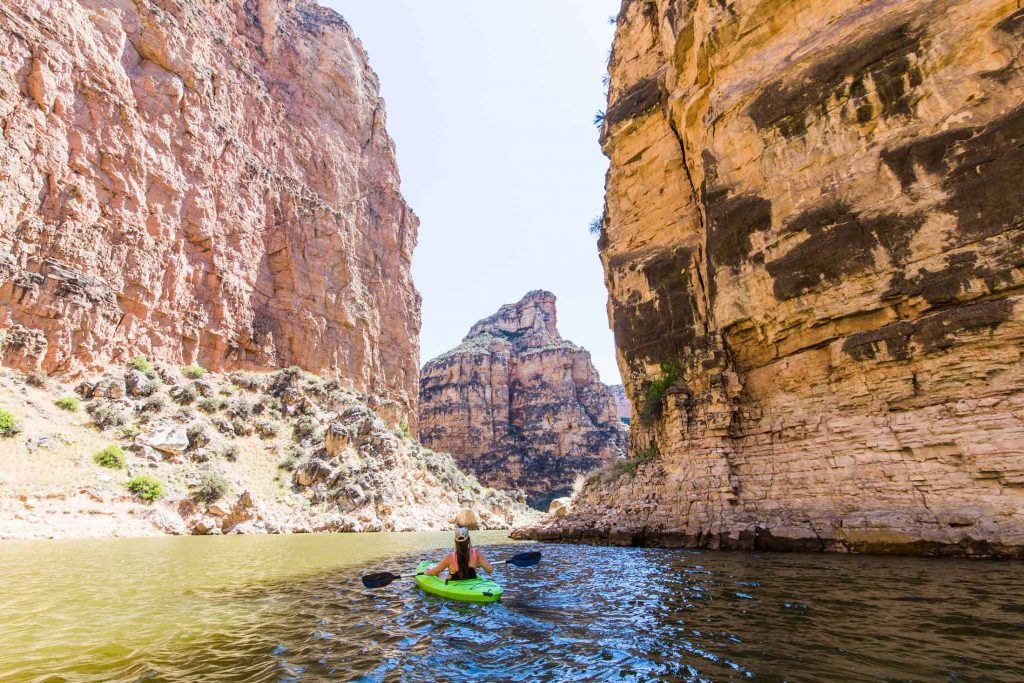 Stretching 71 miles and straddling the Montana-Wyoming border, Bighorn Lake lies beneath steep, craggy canyon walls nearly 1,000 high. Created by Yellowtail Dam, this stunning lake is best seen by boat. Bring your own boat or kayak or rent a pontoon from Ok-A-Beh Marina.
Apsaalooke Tours hosts guided tours with captivating interpretation from Native guides at Little Bighorn Battlefield, taking you to the top of Reno-Benteen Battlefield to Last Stand Hill on a mini-coach. Or, book a guided tour with Indian Battle Tours for a selection of tours including the Little Bighorn Battlefield, Rosebud Battlefield, Bozeman Trail or a powwow cultural tour.
Anglers know to make their way out here where an unforgettable fishing experience awaits among our world-class waterways. Whether you're wrangling a monster catfish out of the Yellowstone River, reeling in a record winning fish out of Tongue River Reservoir or fly fishing the blue ribbon trout stream of Bighorn River, you're sure to catch a good memory.
Tip: You can purchase your Montana fishing license online before you go!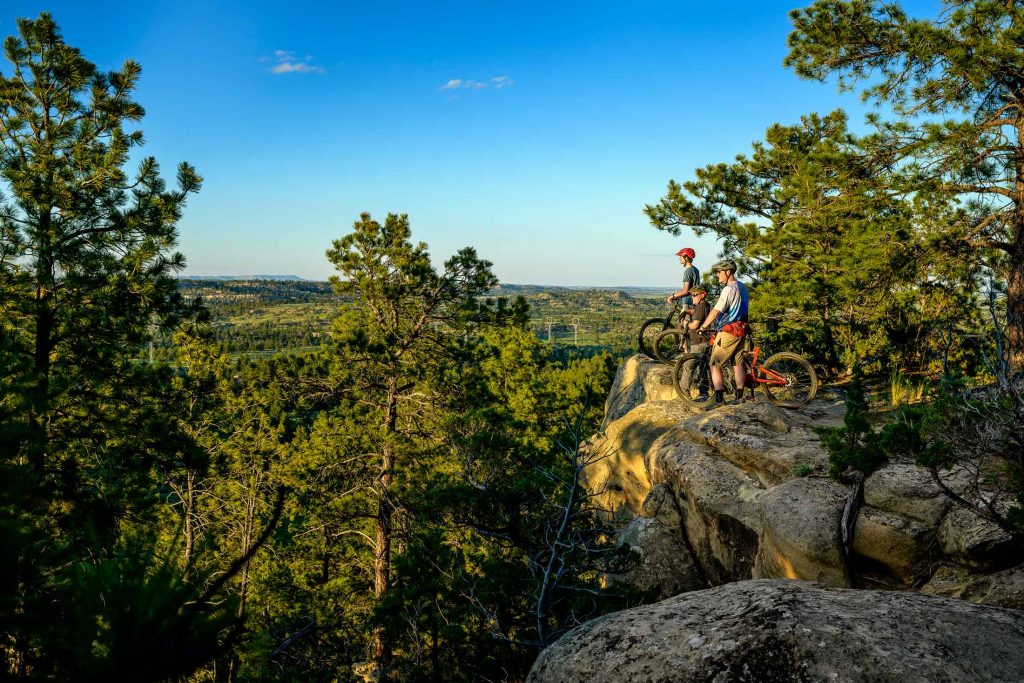 From the rustic and remote Calypso Trail in the Terry Badlands to urban trails in Billings, Eastern Montana offers a plethora of biking options for the true adventurer. Discover mountain biking across our prairies, buttes and badlands —a challenge unlike any other, where you will be relatively one with nature.
Tip: Here's a list of our favorite trails.
12. Summer wildflower peeping
From June into July a variety of blooms make their appearance in the open grasslands. Wild iris and tall stalks of yucca blooms dot the prairies and rimrocks as well as a steady spread of sunflowers throughout the summer. Other favorite finds include sego lily, lupine, prairie roses, purple prairie clover, crocus and prickly pear cactus.