10 Safe Things To Do Out Here
2020-11-30 20:29:53
Out here in Southeast Montana, we're proud of all our big, open spaces. Thirteen counties make up more than 32,000 acres of land ready to be explored. However, the way we travel has changed in 2020, and many of us are looking for safe activities to do. Below, we've compiled a list of 10 (plus a couple extra) safe activities out here in Southeast Montana.
1. Appreciate Outdoor Art
You don't have to visit a museum or gallery to see beautiful art in Southeast Montana. Many communities have exterior murals or sculptures celebrating the community's heritage. Check out the Downtown ArtWalk in Billings featuring dozens of murals painted on buildings, underpasses and more. Get off the interstate in Miles City and you'll be greeted by a horse sculpture, crafted by a local artist.
2. Bike
Slow down and appreciate Southeast Montana's stunning scenery from your bicycle seat. Take on the more rugged terrain of the Acton Recreation Area or Phipps Park in Billings for those looking for a challenge. Or, head farther east to the Terry Badlands Wilderness Study Area (no off-roading allowed here) or Makoshika State Park for views of sandstone bridges, buttes and badland formations. Want something less rugged? Bring the kids along for loops around any of the communities – it's a great way to stretch your legs and really get to know the town.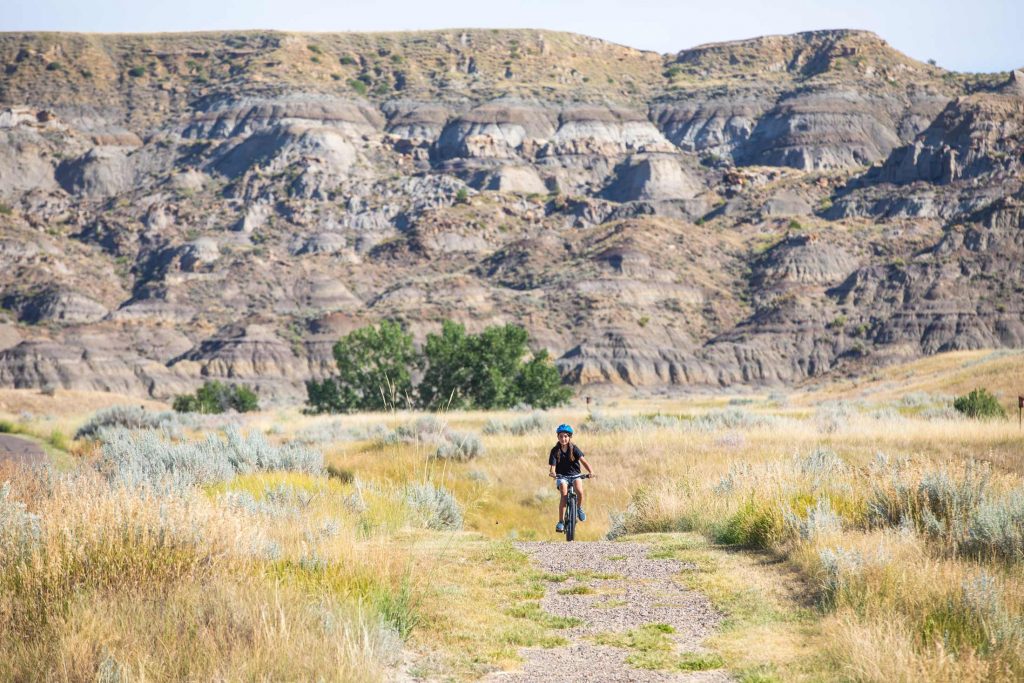 3. Kayak
Explore the waters at your own pace out here. Whether you're taking on the massive Bighorn Lake or going for a leisurely paddle at Castle Rock Lake, find peace in the calming waters. If rivers are more your style, consider the mighty Yellowstone River – mid-summer to fall makes for calmer waters. Plan your trek from one fishing access point to the next using Montana's Fish, Wildlife and Parks site. If you don't have your own, rent a kayak or canoe from a local outfitter.
4. Hike
From beginners to the most experienced, everyone will find a trail they love out here. Makoshika State Park and the Terry Badlands Wilderness Study Area (WSA) boast some of the most awe-inspiring views of the badlands. You'll also find trails throughout the region near the Yellowstone River at places like Pompeys Pillar National Monument or Four Dances Natural Area for 360-degree views of the river valley. For those looking to explore the communities in Southeast Montana, trek the dozens of miles of pathways in communities like Billings and Miles City.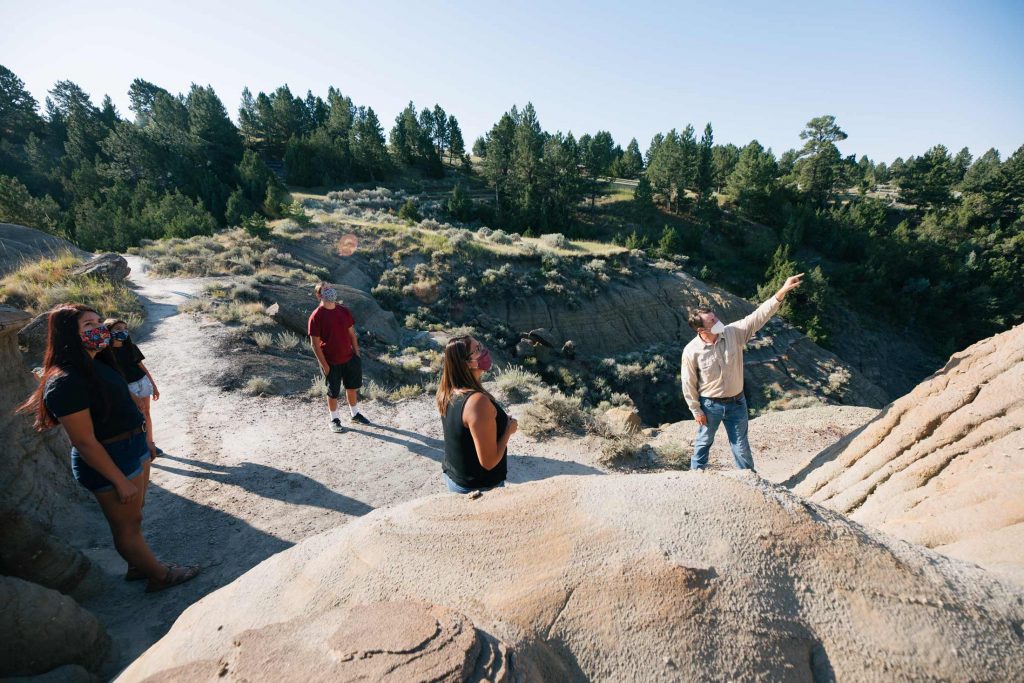 5. Go Birding
Southeast Montana is a birder's paradise. Out here you'll find eagles, osprey, owls, herons and Montana's state bird, the Western meadowlark, among a plethora of species. Find a spot along one of the rivers or sit quietly in one of the prairie's myriad public spaces at daybreak or dusk for best viewing opportunities. Calhoun Hill at the Little Bighorn Battlefield National Monument is a known spot for sharp-tailed grouse. Pirogue Island State Park, Lake Elmo State Park, Makoshika State Park, Medicine Rocks State Park, the Roundup RiverWalk and Pompeys Pillar National Monument all offer trails for the budding to the veteran ornithologists.
6. Honor Our Military
Out here in Southeast Montana, we reflect and honor those who've served in the armed forces. In fact, Montana is home to a large per-population of military veterans. While you'll find stories inside museums, legion posts and VFWs, you can safely pay tribute outdoors at cemeteries, battlefields and memorials across the region, including the Little Bighorn Battlefield, Custer National Cemetery and two national veterans cemeteries. Find a guide at southeastmontana.com/maps.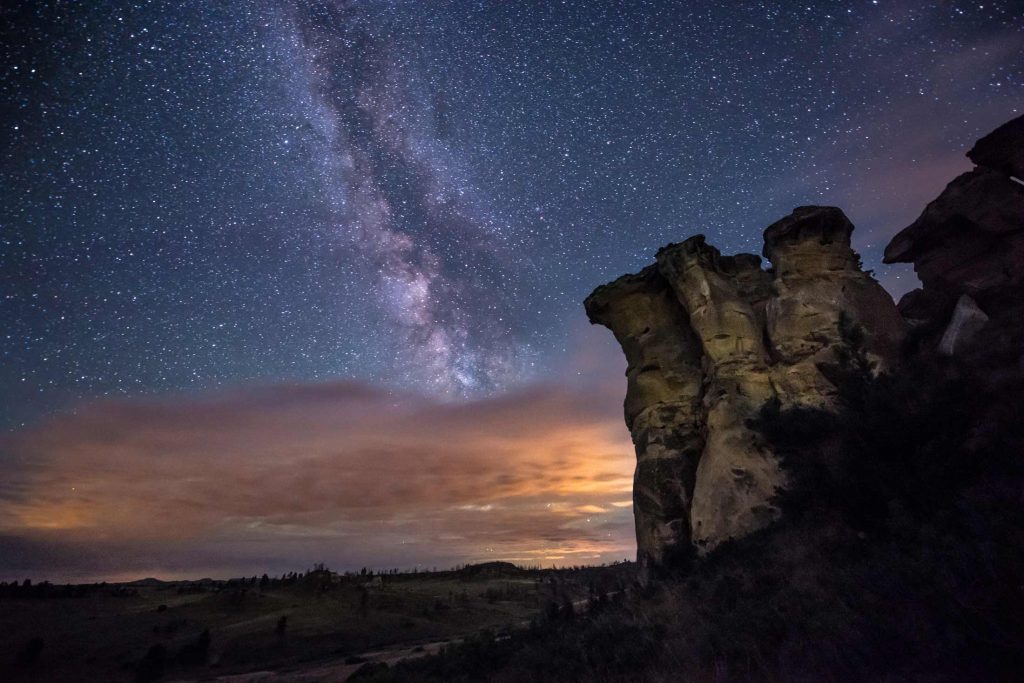 7. Gaze at the Stars
Out here in Southeast Montana, we are fond of our big skies – day and night – and big space is in our nature. Social distancing comes naturally and our unpolluted night skies provide optimal viewing. Attend a star party, hosted by the Carter County Museum during the summer with guided night sky viewing. Or, pick your favorite spot, far away from the cities, towns and lights and soak in all the stars, planets and constellations you can while enjoying Southeast Montana. We suggest Medicine Rocks State Park or camping in the Custer National Forest.
8. Dig Our Dinos
Dinosaurs play a big part of Southeast Montana's history. The badlands of the far eastern part of the state, part of the Hell Creek formation, were home to these prehistoric reptiles and traces of their existence are still be uncovered today. Learn about the creatures along the Montana Dinosaur Trail (with stops at Makoshika State Park, the Carter County Museum and the Frontier Gateway Museum). Or, participate in your own adventure to find fossils during the warmer months with private digs hosted by Baisch's Dino Digs and the Glendive Dinosaur and Fossil Museum.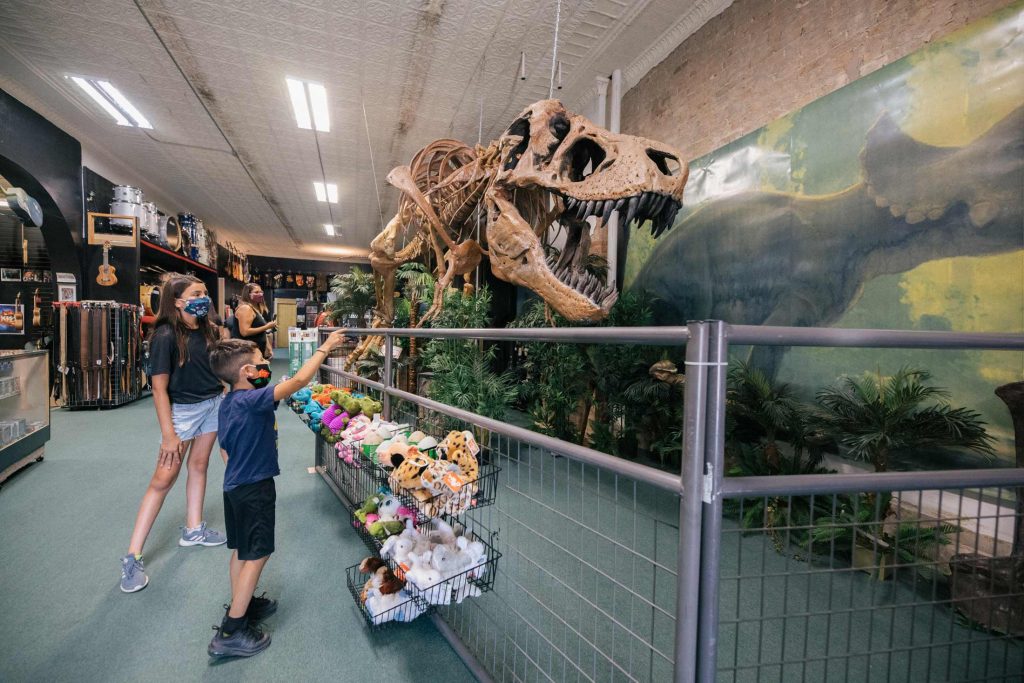 9. Walk Through History
The residents of Southeast Montana love to celebrate the history of the lands and the communities. Many towns were established in the late 1800s or early 1900s and still feature buildings from that time period. The history buff in you will love to explore communities like Wibaux, Miles City and Glendive by walking through the historical districts. Or, during the summer months, consider a guided tour and Hoof it With Historian from the Western Heritage Center in Billings. Find maps and historic locations for the different communities on southeastmontana.com/history.
10. Ride the Trails
Riding horses for transportation isn't a thing of the past in Southeast Montana. Here, you are just as likely to see a horse and trailer making their way through downtown Miles City as you are to see an RV rolling through town. To take part in this Western experience, bring your own horses for a ride through the Ashland Ranger District of the Custer Gallatin National Forest. Reserve the Whitetail Cabin with hitching rails and a round pen corral facility to stay the night after a long day of riding. Or, contact a local outfitter for a guided trail ride through the backcountry of Southeast Montana.
And a couple extras, just because…
11. Explore Battlefields
The battlefields in Southeast Montana tell stories of past conflicts that have shaped the way of life for many. Perhaps the most studied battle in U.S. history, the Battle of the Little Bighorn, is commemorated at the Little Bighorn Battlefield National Monument. This park encompasses two battlefields to recognize the efforts of Crazy Horse and the Plains Indians against Lt. Col Custer and the U.S. 7th Cavalry. Drive the tour road while listening to an audio tour or stretch your legs along the paths as you observe headstones that mark where soldiers and warriors fell in 1876. About an hour away, Rosebud Battlefield State Park honors the battle that took place just a week before the Battle of Little Bighorn. This quiet park offers unpaved trails to hike, look for wildlife or picnic.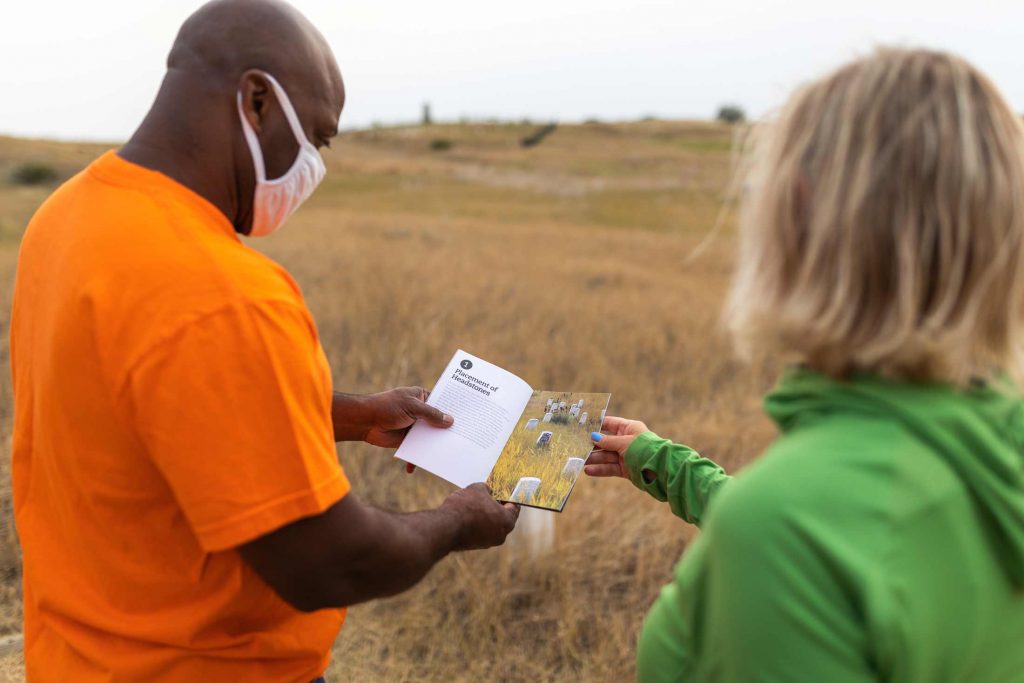 12. Climb Aboard & Float Away
There's something about water that alleviates worries and out here in Southeast Montana, we have plenty of options. From the massive 1,000-foot-high canyon walls in Bighorn Canyon National Recreation Area to the man-made recreation area of the Tongue River Reservoir, you will find stunning scenery that is truly unique to the region. No boat, no problem. Rent one from the Ok-A-Beh Marina (seasonally, 406-623-9281) near Fort Smith and the marina store at Tongue River Reservoir State Park also offers boat rentals seasonally (406-757-2225).
Traveler Alert: Please remember to check ahead of time as services may not always be open or may change, stay home if you're sick and follow local guidelines and protocols. For more information, visit SafeOutHereMT.com.