Guest post by Jessica Malone
Small town life is a little different out here. We like to keep our old traditions alive, but each new generation also adds its own energy and flair. This mixing of old and new means our small-town Independence Day celebrations can get pretty colorful (and we are not just talking about the fireworks)! So, here are five tips on celebrating the 4th of July like a local in Southeast Montana.
COWBOY UP
We're proud of our western heritage so it's a pretty good bet that you'll see some kind of rodeo action on the schedule of events. Many small towns get surprisingly big names from the professional rodeo circuit and if that's the case, buckle in for a wild ride! From rodeo clowns to bucking broncs and bulls, you are sure to be entertained. If you come across a ranch rodeo, this is an opportunity to see real cowboys and cowgirls competing in events that mimic the skills they've honed during their daily ranch work, like trailer loading, calf branding and steer doctoring. So, whether the show includes professional bronc busters or just regular down-home cowboys, this is your chance to experience a true western adventure.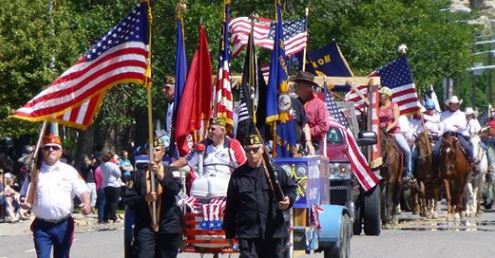 PUT ON YOUR DANCIN' BOOTS
You're bound to find some toe-tappin' music out here! Be it county-and-western or old time rock-and-roll, the ranchers and townsfolk will come duded out in their best hats and dancing boots, ready to celebrate in style. Often times, the streets are closed off and the party spills out into the cool summer night where you can dance the night away under the stars. If you've ever wanted to learn how to two-step, this is the place.
DO AS THE LOCALS DO
You might discover some unusual events (have you ever seen a rubber duck race?!), but whether it's the softball tournament, pancake breakfast, horseshoe competition or 5k run, get in on the action by mixing with the locals. Introduce yourself, smile and tell them that you are here to enjoy their town.
Out here, our communities of friendly folks will give you the inside scoop on everything from where the fish are biting to who serves the best burger in town, if you simply ask. Once you see the town through their eyes, chances are you want to stay a little longer.
LAUGH, SMILE & ENJOY THE SHOW
Maybe you've never seen a kid riding a sheep (we call it mutton bustin') or goat dressed up for the parade, but once you do, you'll have a hard time wiping the smile from your face. The 4th of July parade is a venerated small-town tradition where you can catch candy thrown from classic cars, wave to Miss Rodeo Montana and see everything from the mayor on a vintage tractor, to golf carts decked out in their patriotic best. There's nothing like a parade and we do American with Style out here.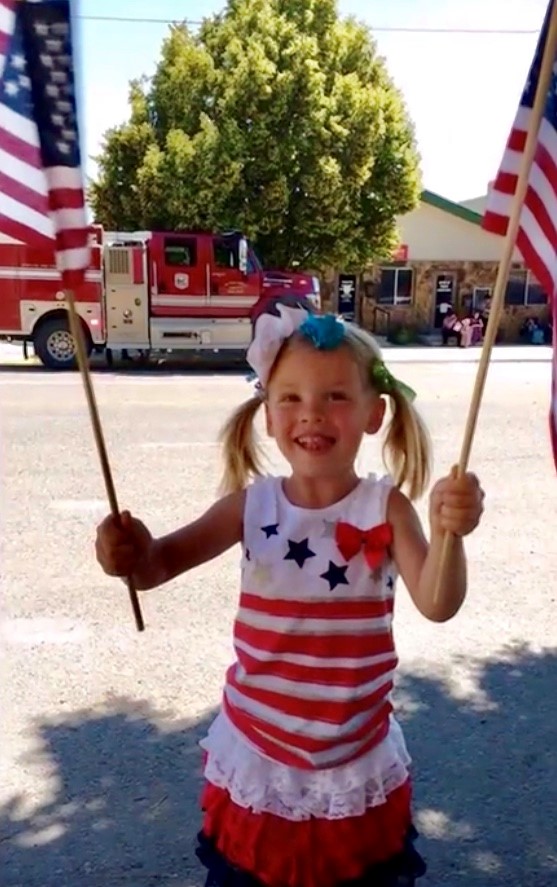 CELEBRATE A UNIQUE WAY OF LIFE
We look on Independence Day as a time to gather together as a community and celebrate our nation's roots – America's Western frontier and independent lifestyle is the very essence of life in Southeast Montana. Experience the swell of the national anthem before the rodeo, the salute to fallen veterans, and bask in sight of little towns adorned in red, white and blue. We're proud of who we are and we love to share that.
So, if a small town celebration in Southeast Montana is now on your bucket list, be sure to check out the
Powder River County Centennial Celebration in Broadus, MT. Powder River County is turning 100 and this little town is pulling out all the stops, including a parade, ranch rodeo, fireworks, street dance, sporting events, kid's activities, historic walking tours, food, fun and much, much more!
If your route takes you further north, the Roundup Independence Days Extravaganza (R.I.D.E.) in Roundup, MT has some big name bands, a top shot competition, two days of parades and my all-time favorite event, the Beer Barrel Water Wars hosted by the Volunteer Fire Department. You're gonna love it out here!
Guest blogger Jessica Malone, who has traveled to three continents and at least 20 countries, finds her heart and home in Southeast Montana.