It's relaxing, even liberating to hit the limits on the open road, but we know not any stretch of pavement will do the job. From small towns to picturesque landscapes, to horizons that seemingly never end, the wide-open roads of Southeast Montana were made for bikes.
Start your route in Alzada—the town closest to the southeastern border of the state. With close proximity to Sturgis, South Dakota, the MonDak Motorcyle Loop is an ideal trip extension while traveling for the Sturgis Motorcycle Rally because out here, we have plenty of space for your free-spirited adventures.
Alzada
We know that epic trips often start on the lesser-known roads and by taking Montana Highway 212 you'll truly understand the meaning of untouched and untamed. If you have not had the pleasure of driving through Montana yet, the breadth of the Big Sky State starts here. Just three miles after crossing into the Montana state line you'll reach Alzada.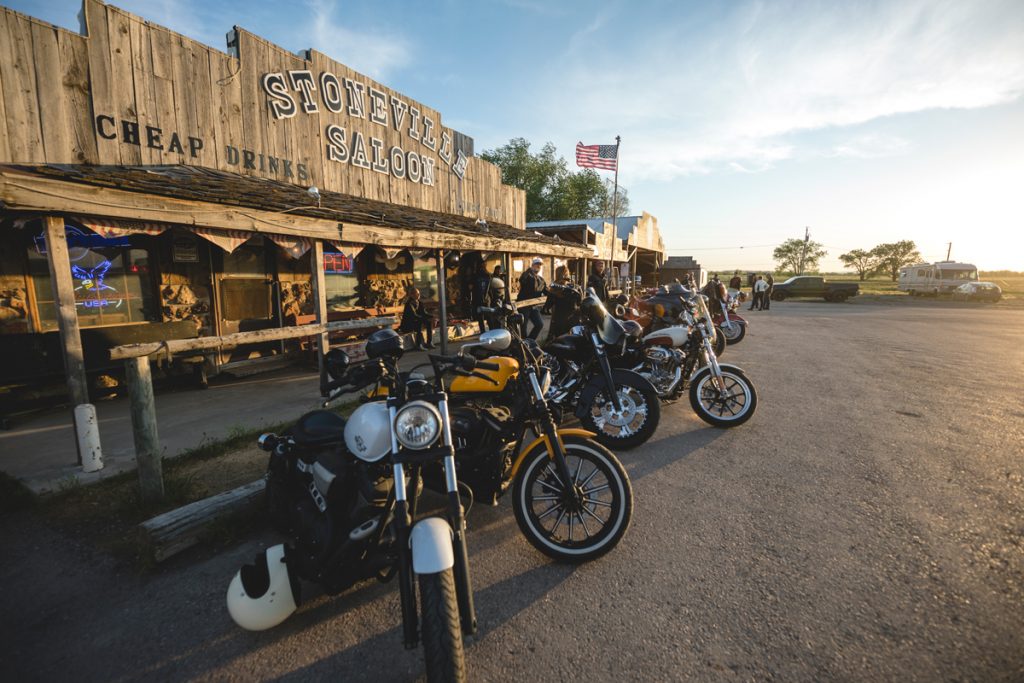 Can't-miss stop: Stoneville Saloon is a quirky, authentic Western saloon—complete with a covered wooden porch and sawdust covered floors. It's a given to see motorcycles lined up out front at this biker friendly bar. Don't be swayed away by the sign out front that states "cheap drinks and lousy food."
Broadus
Highway 212 is known for its quaint towns and room to cruise. For 60 miles you'll have a straight road with room to cruise in one of the most remote places in Southeast Montana before reaching Broadus. Make a stop here to fuel up or grab a burger from Stockman's Club—their mushroom Swiss burger comes highly recommended.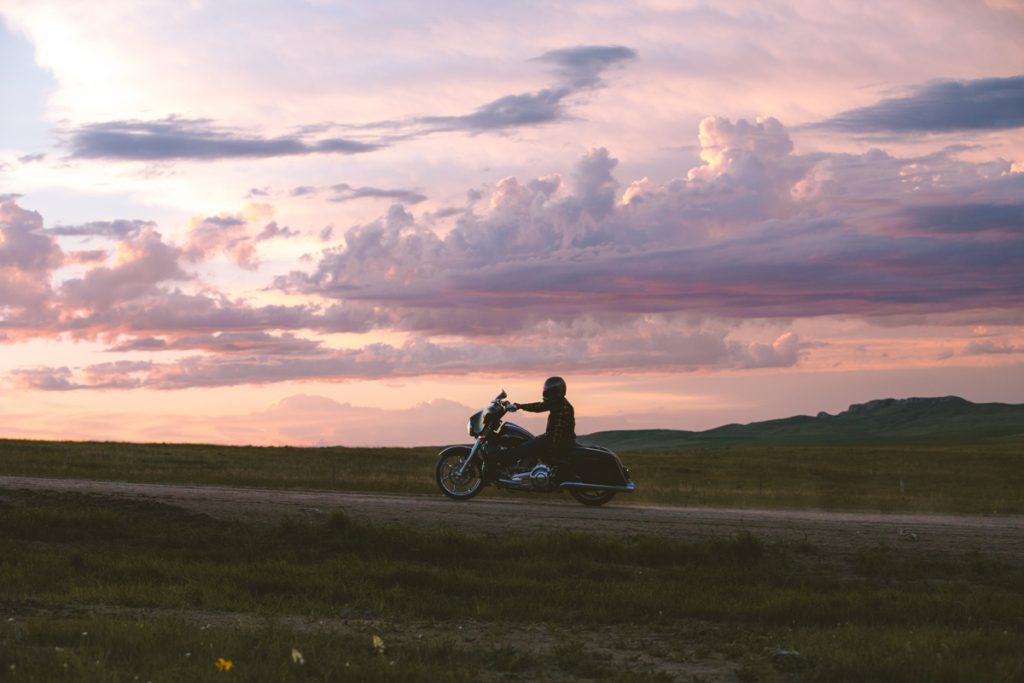 Can't-miss stop: Give yourself time to stretch your legs a bit at the Powder River Historical Museum. You'll be taken back in time when you examine the frontier cabin and original county jail.
Miles City
Just west of Broadus turn north on Montana Highway 59 for 80 miles before you reach Miles City. If you live for the less-crowded road, then this road is yours to discover. In fact, you might feel like a pioneer discovering the land riding out here amongst the rolling hills and prairies, dotted with wildlife. There's much to do in the cowboy town of Miles City including the World Famous Bucking Horse Sale in May. Driving through downtown Miles City, where you are more likely to see a cattle trailer than an RV, you'll experience its rich history through the architectural details, historic districts and inside the Range Riders and WaterWorks Art museums.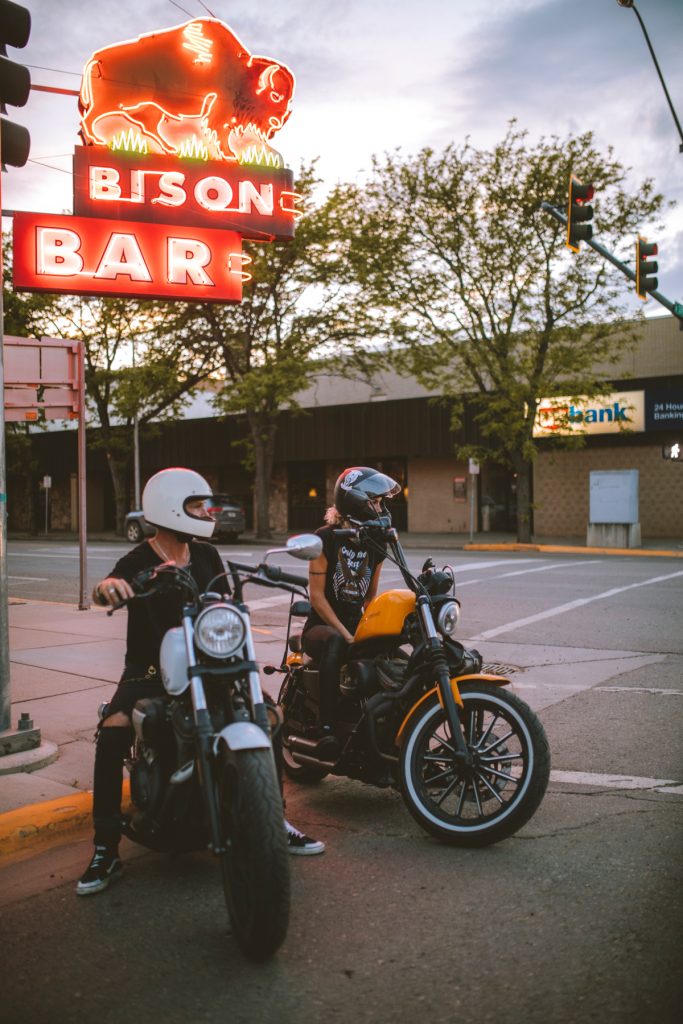 Can't-miss stop: Hop off your bike at the Montana-shaped neon sign representing the historic Montana Bar. Every piece of this establishment has a story behind it from the wooden stand-up bar which arrived by steamboat in 1912 to the now extinct Audubon Big Horn Sheep mounted on the wall.
Baker
Once you've had your fun in Miles City, head east on Montana Highway 12, toward Baker, for another 80 mile stretch on asphalt. You'll enjoy this road for its long, uninterrupted ride with a view of the prairies turning into badlands. Baker's small-town hospitality provides the perfect comfort after a day on the road.If you do find yourself in Baker on a hot summer day, don't be shy about taking a dip in Lake Baker which sits uniquely in the middle of town.
Can't-miss stop: One of the most unique sights found in Baker is the world-record steer known as Steer Montana. Because this steer grew to be so large at 5'11 and 10'4" long, a taxidermist preserved Steer Montana and continues to be marveled at on display in O'Fallon Historical Museum.
Expand your Route to Ekalaka
While you're in the area, take a detour south of Baker to Ekalaka on Montana Highway 7 for 35 miles. This road is an excellent ride thanks to the beauty of rolling prairies and natural landmarks. Be sure to take the time to pull off the highway to drive the small loop at Medicine Rocks State Park to witness the fascinating sandstone rock spires and pillars. These boulders seemingly just rise out of the ground, many of which are weathered and have a "Swiss-cheese" look about them. Just a few miles further down the road, you can grab a burger at the Dawg House in Ekalaka. The "If You Wanna Be My Cowboy Burger" is a solid choice along with an ice-cold glass of locally crafted beer. After you're done here, head north back to Baker to continue the loop.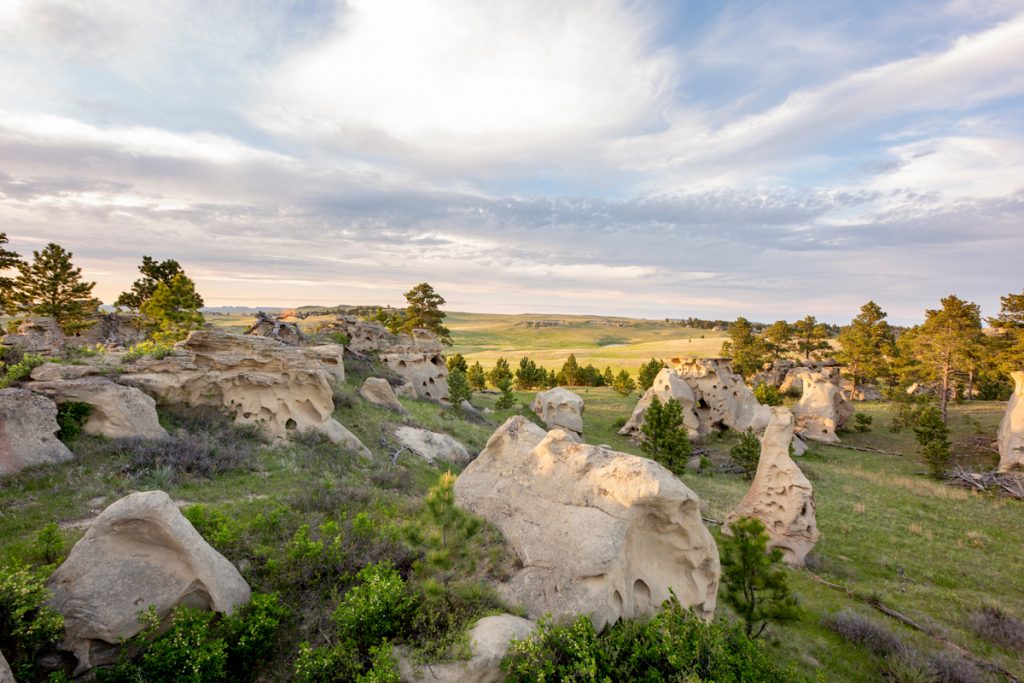 Can't-miss stop: Experience over 90 million years of history at Carter County Museum. Their fossil collection hail from Carter County's section of the Hell Creek Formation, one of the largest and most well-preserved making it an essential piece of Montana's fossil story.
Wibaux
Continue north on Montana Highway 7 from Baker to Wibaux for 50 miles. This town serves as the gateway to Montana along Interstate 94 with its friendly, western heritage and colorful history. From here, you can continue the MonDak Motorcycle Loop through North and South Dakota but we'd recommend staying a while longer to go on a 25-mile detour to Glendive and Makoshika State Park.
Can't-miss stop: Wet your whistle at Beaver Creek Brewery in Wibaux, known locally as the original "Beer Oasis" of Eastern Montana. It's worth getting off Interstate 94 to stop in for a pint.
Expand your Route to Glendive
If you really want to make it the most out of your ride, detour to Glendive on Interstate 94 from Wibaux. At the south end of town enter Makoshika State Park, the largest state park in Montana at over 11,000 acres. You'll enjoy riding the scenic road that holds breathtaking landscapes of the rugged badlands. This winding road is dotted with hiking trails to stretch your legs on and camp sites for sleeping under the stars. Don't miss seeing Makoshika just before sunset during "golden-hour" when the colors of the sandstone come to life in the light.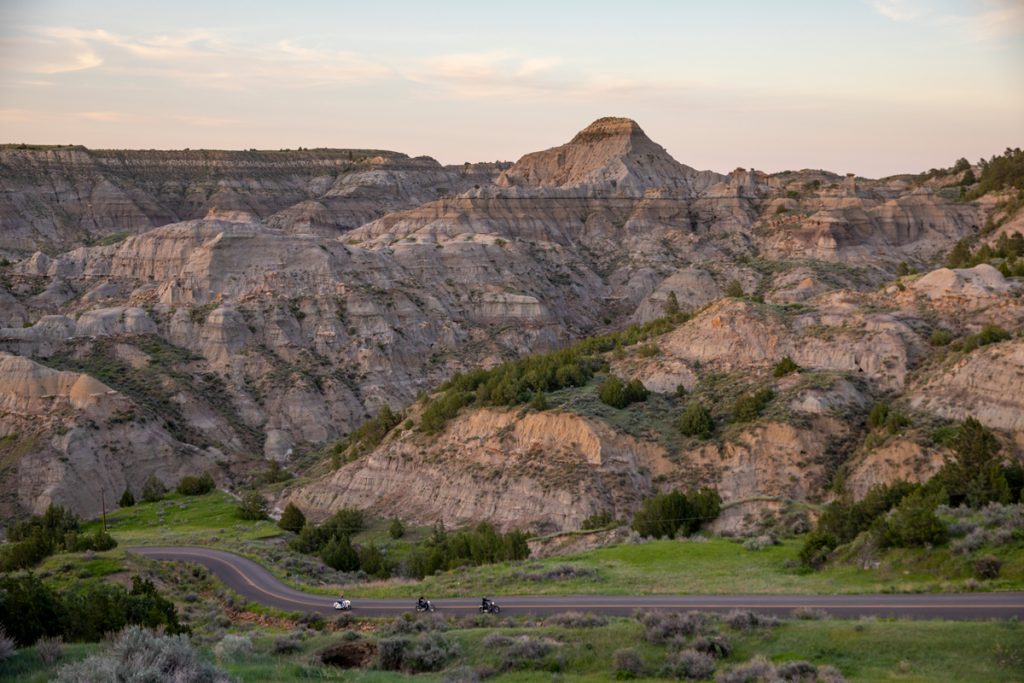 Can't-miss stop: Round out your trip to Cross Country Brewing in Glendive to try one of their seasonally rotating craft beers.
Ready to hit the road? Download the MonDak Motorcycle Loop map or read more about the full loop from Sturgis through South Dakota, North Dakota and Montana.