Summertime Magic on the Yellowstone River
2023-08-02 19:16:41
The name alone – Yellowstone –conjures the feeling of rugged majesty. Free and untamed, the Yellowstone River is the longest un-dammed river in the contiguous United States. Which makes for pure summertime magic out here in Southeast Montana.
For an adventure as unique as you are, schedule a personalized river tour with Yellowstone River Adventures. Experienced tour guides will tell you everything you need to know, and maybe some jokes you didn't need to know.
Where do fish keep their money? In river banks.
Or experience the river your way, gliding along in a kayak, paddleboard, canoe or raft. The Yellowstone is as refreshing as it is wild. Popular floats put in/take out sites in the Billings area include Laurel/Riverside Park, Duck Creek, Blue Creek or East Bridge Fishing Access Sites. Near Glendive, try starting at the Glendive Boat Ramp and going to Stipek Fishing Access Site. Or channel your inner Tom Sawyer and plan a multi-day float using the Lower Yellowstone River Guide.
Go Fish!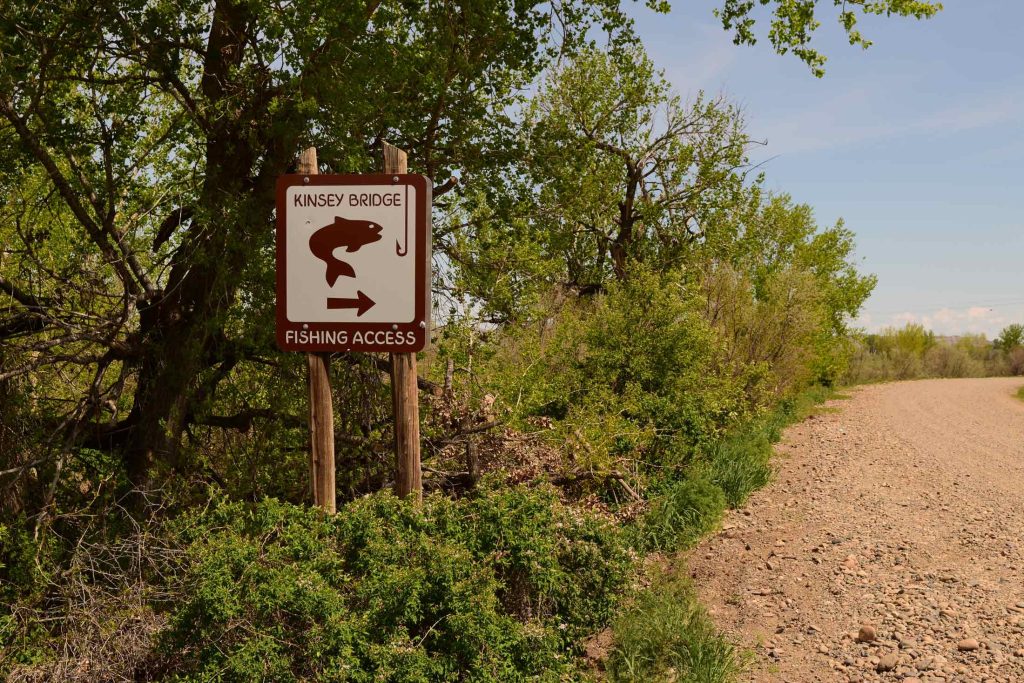 From its origin in the Absaroka Mountains, the Yellowstone River starts as a cold-water fishery. As it moves east, past Billings and into Eastern Montana, the water flattens out, creating a warm-water fishery. There it's home to smallmouth bass, sauger, Northern pike, walleye, shovelnose sturgeon and channel catfish, which offer anglers a plethora of fishing challenges.
We have plenty of places to access the river, with 21 fishing access sites in Southeast Montana. Montana Fish, Wildlife and Parks oversees fishing licenses and permits for residents and non-residents, with single- and multi-day options. Then, after you've caught your limit, fall asleep to the lullaby of the river because many of our fishing access sites also offer primitive camping.
Hidden Gems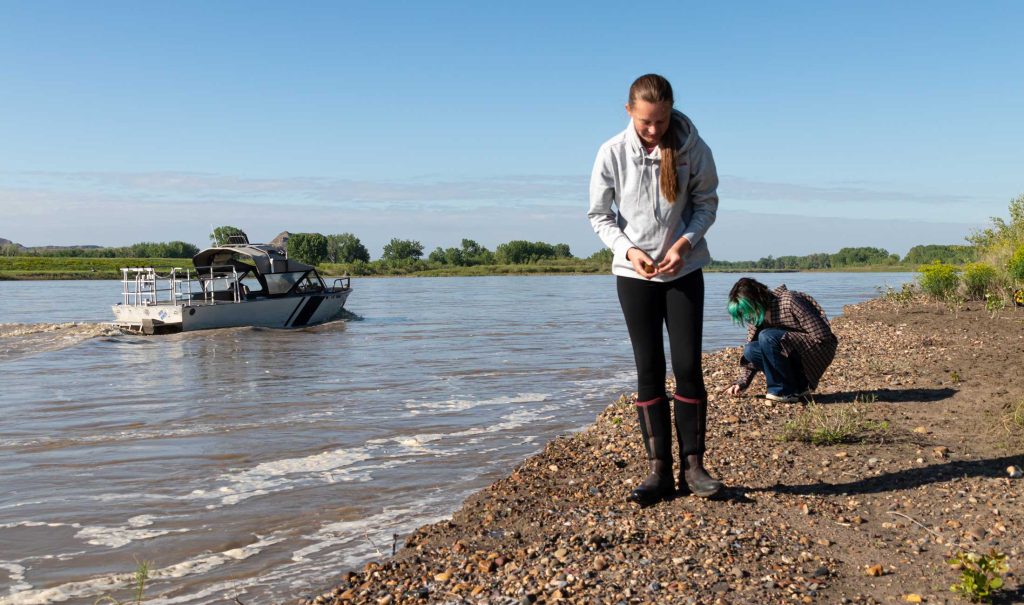 Montana moss agates, which are, as the name implies, unique to the state, are waiting to be found in the banks and beds of the Yellowstone River. It's believed the agates were created about 60 million years ago during volcanic activity. Now, rockhounds from all over come to search the riverbanks for them. The best time to look for agates is when water flows are low, typically in early spring before the ice melts, or in late fall. The serious 'hounder knows that post-rain is also an ideal search time. Learn more about rockhounding here.
Stunning Views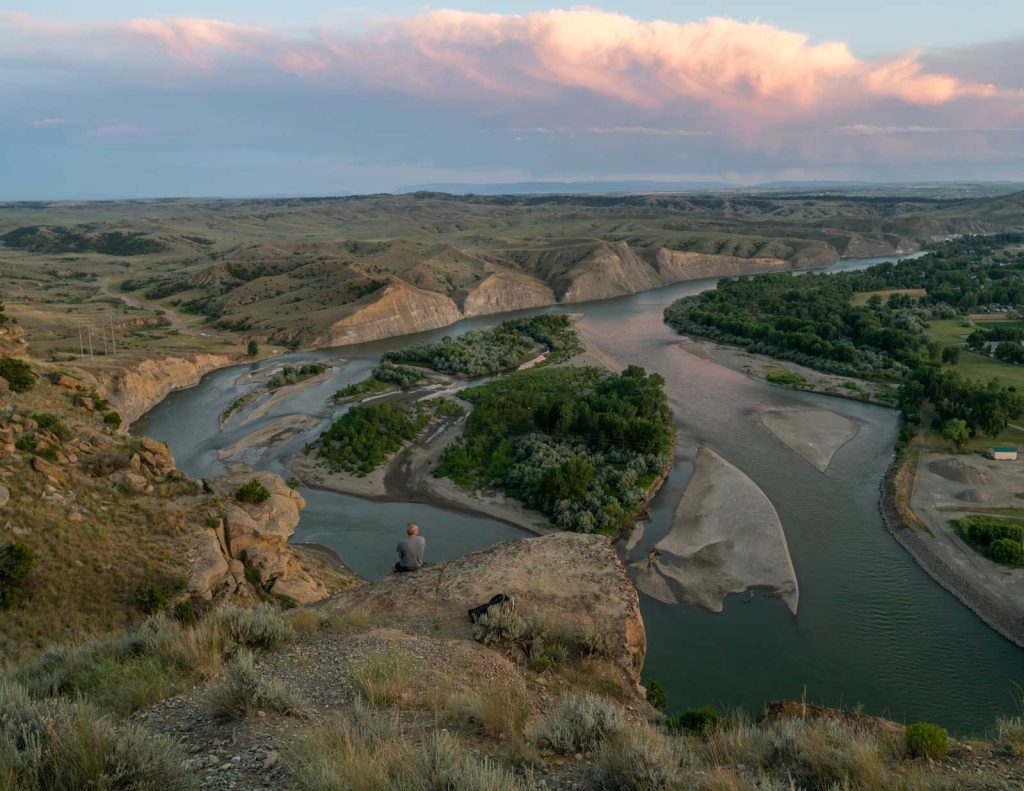 While you're floating along or casting a line, watch for spectacular views of badland buttes and rolling, grass-covered hills. The rugged scenery has not changed much from when Captain William Clark and the Corps of Discovery came through the area more than 200 years ago.
The river is also home to a variety of wildlife. You might spot playful otters, beavers, deer or mink. Overhead, watch for majestic bald eagles, chattering belted kingfishers and ospreys. Over 100 bird species use the riparian habitats along this amazing river.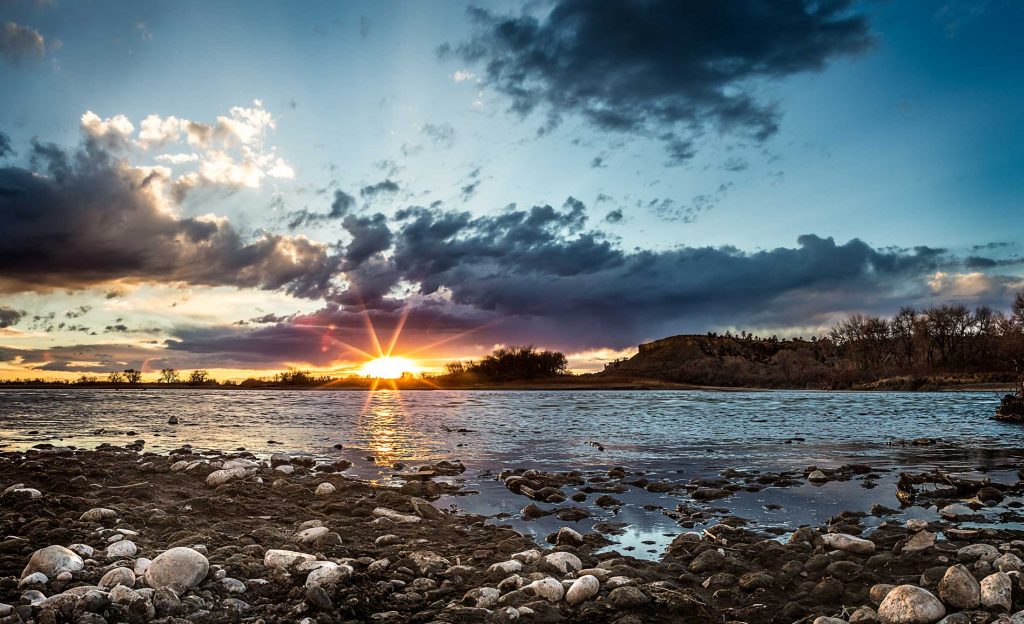 Get the Gear
If you don't own a boat, contact Sunshine Sports in Billings to buy or rent rafts, canoes, kayaks, and personal floatation devices (PFDs). You can also reach out to Paddles and Wheels to rent bikes, E-bikes, kayaks, inflatable standup paddleboards and life jackets. Another great option is The Base Camp. They offer rentals on paddle boards, inflatable kayaks, tents, backpacks and sleeping pads.
Farther east, in Glendive, contact family-owned and operated Yellowstone River Adventures for a personal tour. Options include kayaking, jetboating and rafting. Do-it-yourselfers may prefer to rent kayaks from Makoshika Wellness.
Recreate Responsibly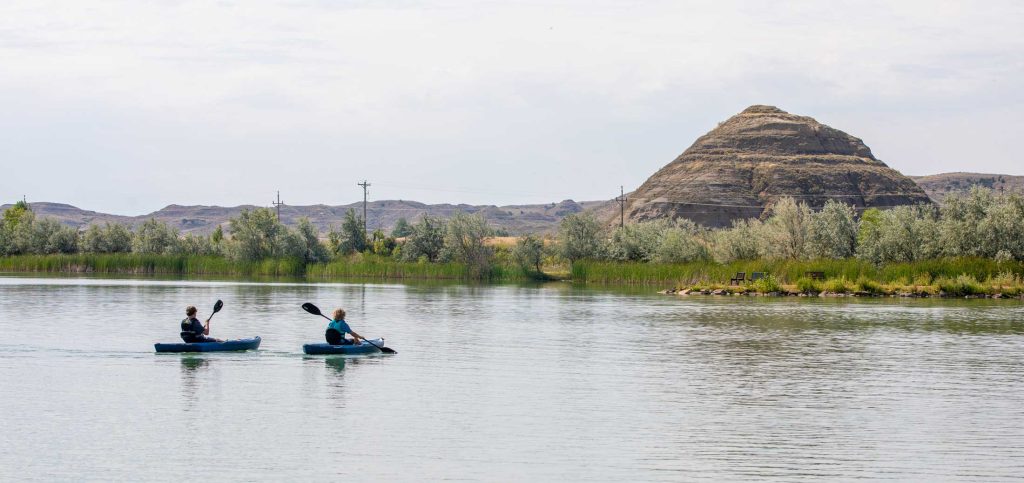 We love our state and know you do, too, so we ask that all recreate responsibly. Starting July 1, everyone ages 12 and older will need a Montana Conservation License to access most state lands.
We also ask all adventurers to leave the area as pristine as you found it:
Practice pack in/pack out principles.
Observe wildlife from a safe distance.
Respect private land and don't trespass.
Most of all, plan to keep yourself and others safe during your trip. That includes keeping an eye on changing conditions, like seasonal high flows. A good place to start is the Explore the Yellowstone River app. You can also find detailed maps of the river in this guide from Montana Fish, Wildlife and Parks.
Come experience the wonder of the mighty Yellowstone River. Your adventure is waiting.