Rockhounding Montana Moss Agates
2022-05-10 18:07:48
The Yellowstone River is the most prominent river flowing through Southeast Montana and along its shore you can rockhound a variety of rocks such as jasper, petrified wood and quartz but the most notable find is the Montana moss agate. These are no ordinary agates; they are a one-of-a-kind rock, that are located only along the banks and beds of the Yellowstone River and its tributaries.
These Montana moss agates are believed to have been created about 60 million years ago during volcanic activity from what is now the Yellowstone National Park area. That volcanic activity is what makes the rocks so unique in appearance, ranging from clear to a translucent blue-gray with brown streaks and moss-like dendritic patterns. Today, rockhounds from all over come to Southeast Montana in search of a prized agate to add to their collection. The best part, rockhounding is free and a great adventure for the whole family.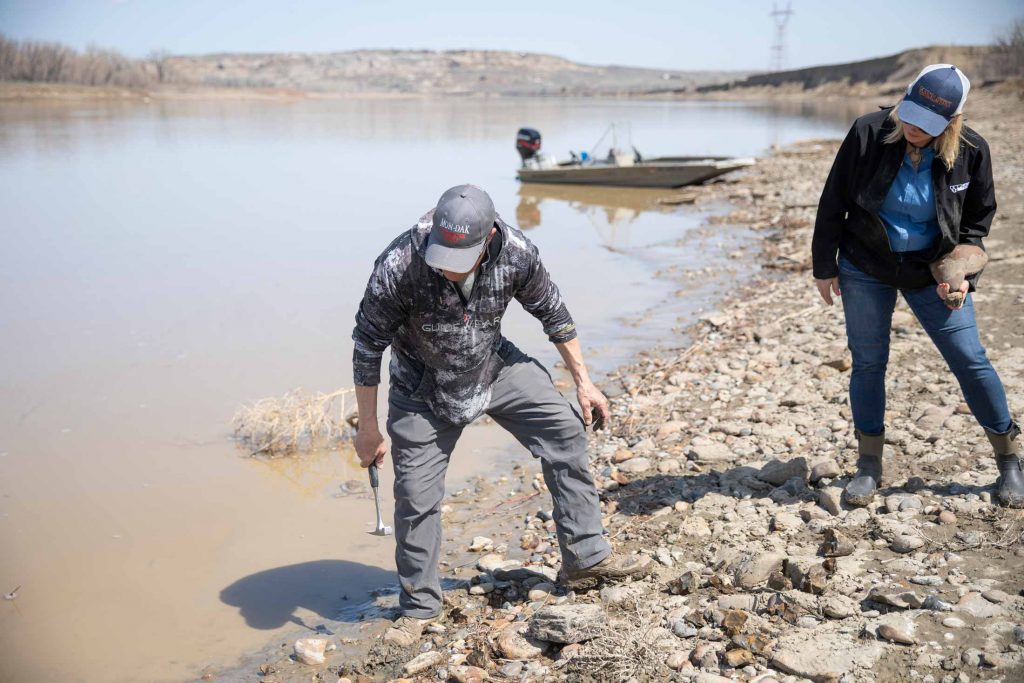 You may ask, how do I distinguish an agate from the sea of other rocks out there? To the untrained eye, these deceiving rocks resemble a potato with their whitewashed crust. With experience, one can use sunlight to spot hints of translucency. If you are not sure about a piece, take it to the water to wash off the dirt and hold it up to the sun. With time and familiarity, you can find yourself a prized, high-quality moss agate that may be worthy of cutting and polishing. If you're not a do-it-yourself person, many local shops have Montana Moss Agates stones, jewelry and artwork for purchase such as Prairie Unique in Terry.
Tip: You'll want to time your agate hunting adventure to Yellowstone River while the water level is low for the best odds of finding a prize. We'd recommend going during early spring when the ice has yet to melt or in late fall when the water is at its lowest.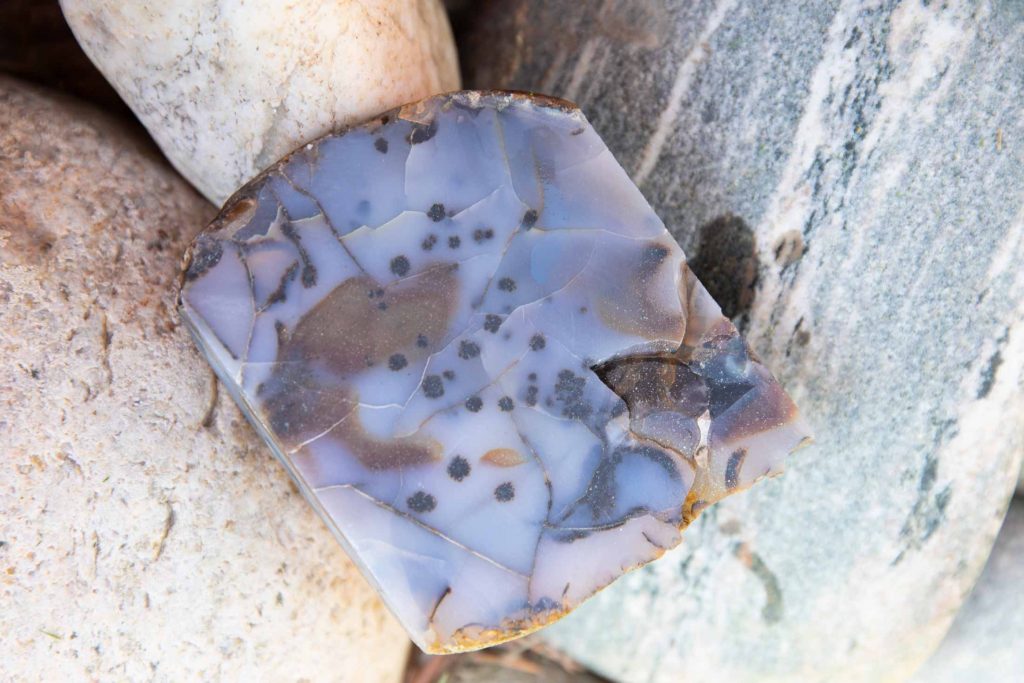 Not sure where to start? Use fishing access sites along the Yellowstone River to start your rockhounding, we'd recommend Far West by Rosebud, Duck Creek Bridge by Billings or Fallon Bridge by Fallon. If you prefer a guided adventure, book with Yellowstone River Adventures in Glendive for a customized agate and fossil boat tour. We suggest ordering your lunch to-go from Bloom and Vine to picnic at the boat launch before taking your adventure. Remember to bring sunscreen, bug spray, shoes that can get wet or muddy, a lightweight jacket depending on the weather, and don't forget a camera to capture scenic views and wildlife along the way.