Photo Credit – Nathan Satran Photography
Out here, hunting is more than a sport – it's an epic story in the making. Our land is legendary, and the tradition of harvesting game runs deep. If tossing a fly is more you style, you'll love that our water is clear and trout fishing season never closes. When you hunt or fish in Southeast Montana, you are sure to take home more than a trophy.
If you're planning a hunting and/or fishing trip, be sure to visit the Montana fish, Wildlife & Parks website to get all the ins- and outs- of getting the proper licenses and permits, as well as all of the regulations and seasons. To truly make your trip one to remember, we have some of the best guides in the state. Check out our list of outfitters here.
To get you started, here is a quick calendar of the various hunting and fishing seasons.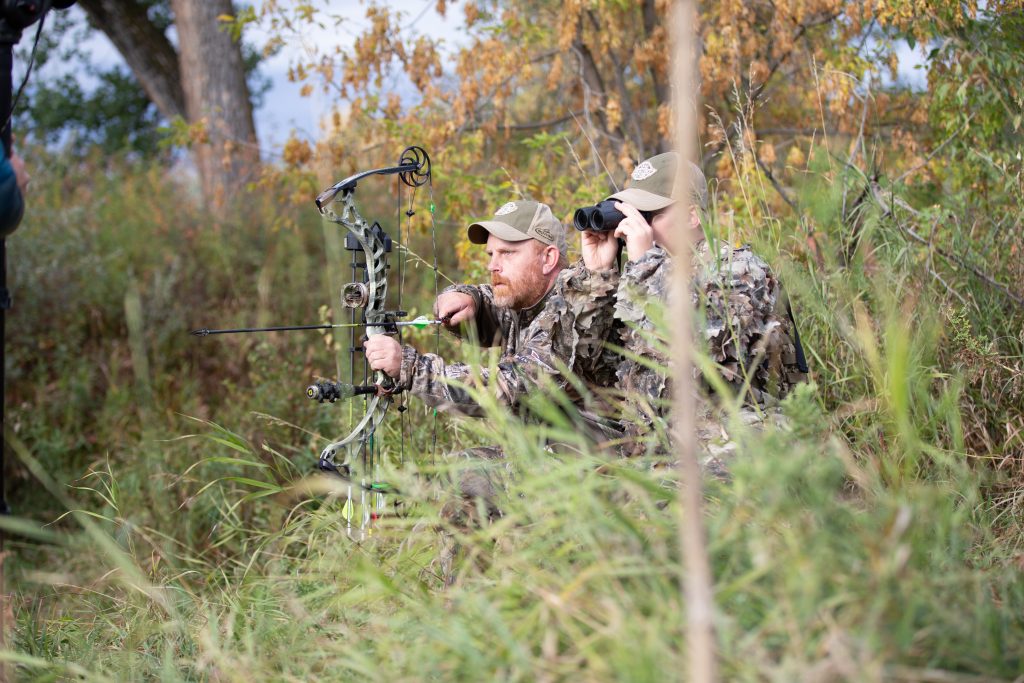 MONTANA 2019 HUNTING SEASON DATES
Antelope 900 series (archery) 8/15 – 11/10
Antelope archery 9/7 – 10/11
Antelope general 10/12 – 11/10
Sheep archery 9/7 – 9/14
Moose/sheep/goat 9/15 – 12/1
Bison 11/15 – 2/15
Black bear spring 4/15 – 5/31 (vary by district)
Black bear – archery 9/7 – 9/14
Black bear – fall 9/15 – 12/1


Deer/elk archery 9/7 – 10/20
Deer/elk backcountry 9/15 – 12/1
Deer youth only 10/17 – 10/18
Deer/elk general 10/26 – 12/1
Elk (antlerless) shoulder seasons 8/15 – 2/15 (dates vary*)
Mountain lion fall & winter 10/26 –4/14 (2 seasons)
Sage grouse 9/1 – 9/30
Sharp-tailed grouse 9/1 – 1/1
Mountain grouse 9/1 – 1/1
Partridge 9/1 – 1/1 (Carbon County*)
Pheasant 10/12 – 1/1


Youth pheasant/waterfowl 9/21 – 9/22
General waterfowl 9/28 start date – end date TBD per federal regulation
Sandhill crane (drawing) 9/7 start date – end date TBD per federal regulation
Sandhill crane over the counter 9/28 start date – end date TBD per federal regulation
Turkey - spring 4/13 – 5/19
Turkey - fall 9/1 - 1/1
*Plan ahead: Non-resident Big Game Applications due March 15 annually
Montana Fish, Wildlife & Parks
Montana Regions 6 and 7
Regulations, maps, and license information fwp.mt.gov/hunting
Public Land Access Information
Bureau of Land Management District Office - 406.233.2800
Bureau of Land Management Field Offices
FISHING
Fishing Season – Year Round
Trout (Brook, Combined, Cutthroat, Bass, Burbot, Catfish, Crappie, Perch, Pike, Sturgeon, Sauger, Tiger Muskie, Walleye, Whitefish)
Fishing Season – Special
Paddlefish
SPECIAL TAG REQUIRED
May 15 – June 30 or until quota is reached