Riding Into the Sunset: Fall Drives in Southeast Montana
2023-09-27 19:36:23
Sunny skies and cool autumn breezes showcase golden leaves and migrating birds across Southeast Montana. The crisp air is your invitation to experience the magic of the changing seasons during a scenic fall drive. You'll experience mesmerizing golden trees and mauve in the swaying prairie grasses, under Montana's big sky. Along the way, watch for bald eagles, sandhill cranes or hundreds of other bird species, particularly during fall and spring migration. Meanwhile, our wide-open prairies, buttes and rivers are a great place to watch wildlife, such as mule deer, fox, wild turkeys and even elusive elk. Your ride could take you through areas rich with history, like the Little Bighorn Battlefield National Monument. Or you could opt to go past the spectacular sandstone formations at Medicine Rocks State Park.
We recommend these five drives for spectacular fall colors: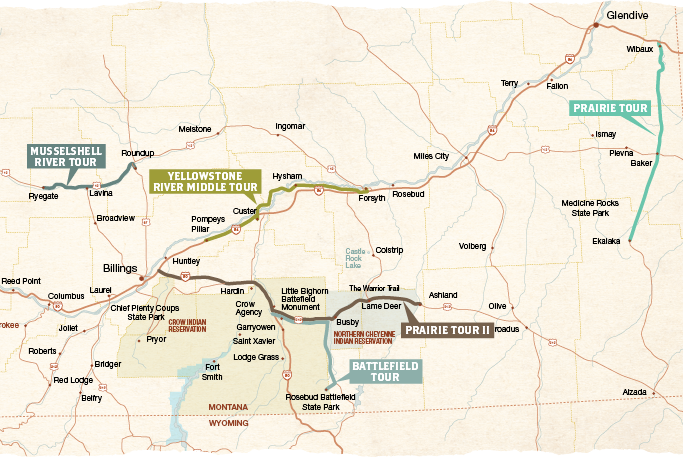 Musselshell River Tour
Follow Montana Highway 12 from Ryegate to Roundup to Ingomar as you parallel the Musselshell River. Stop at the RiverWalk in Roundup to stretch your legs and take in the shimmering, colorful cottonwood trees lining the river. And, if you're hungry for some authentic Montana flavor, check out the Burger Trail's mouth-watering stop at The Grand in Roundup. Alternatively, try The Backporch, a James Beard Nominee. We have it on good authority that their ham and cheese roll is simply divine.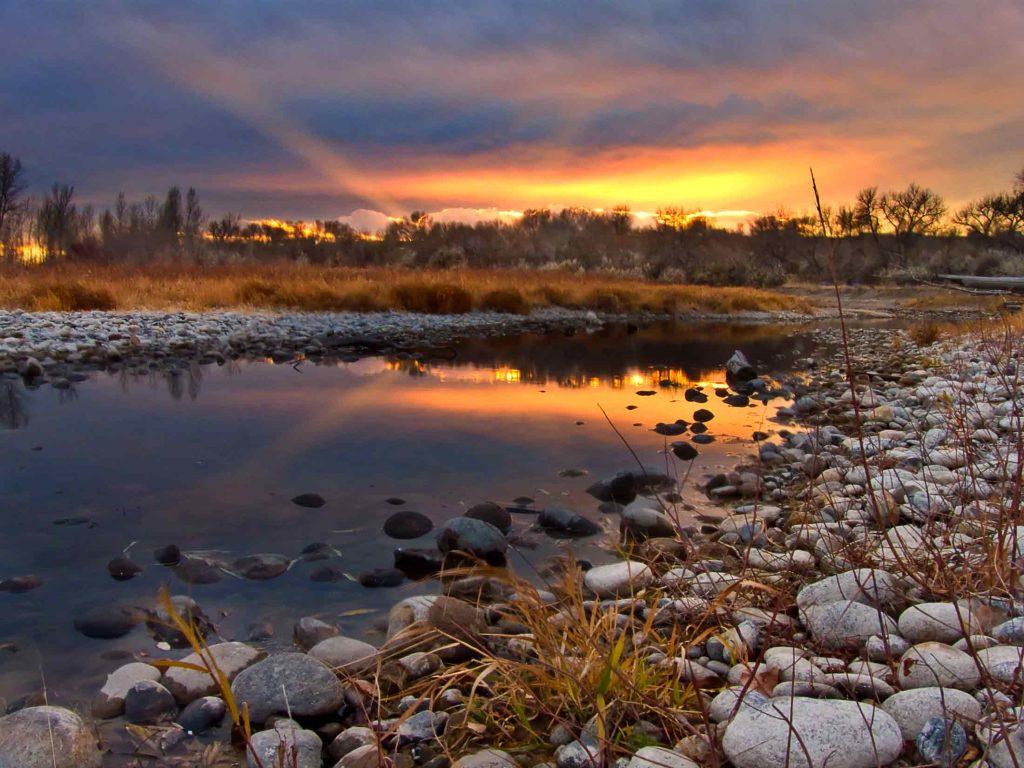 Yellowstone River Middle Tour
Drive along Montana Old Highway 10, which skirts between the Yellowstone River and Interstate 90. The drive features golden cottonwoods and several stops along the Trail to the Little Bighorn, a series of 19 roadside markers that highlight the U.S. 7th Cavalry's activities leading up to and immediately following the Battle of the Little Bighorn.
Traveling west from Forsyth, take Old Highway 10, which becomes Montana Highway 311. Continue through Hysham (stop for a selfie with the statues at the Yucca Theater) on 311, and veer right when 311 turns to become Myers Road/Highway 311. Cross the Yellowstone River on Myers Bridge and stop on the south side for a brief walkabout at Howrey Island Recreation Area. Continue on Myers Road, which becomes Pease Bottom Road to Musselshell Trail Road, south to Interstate 90 in Custer.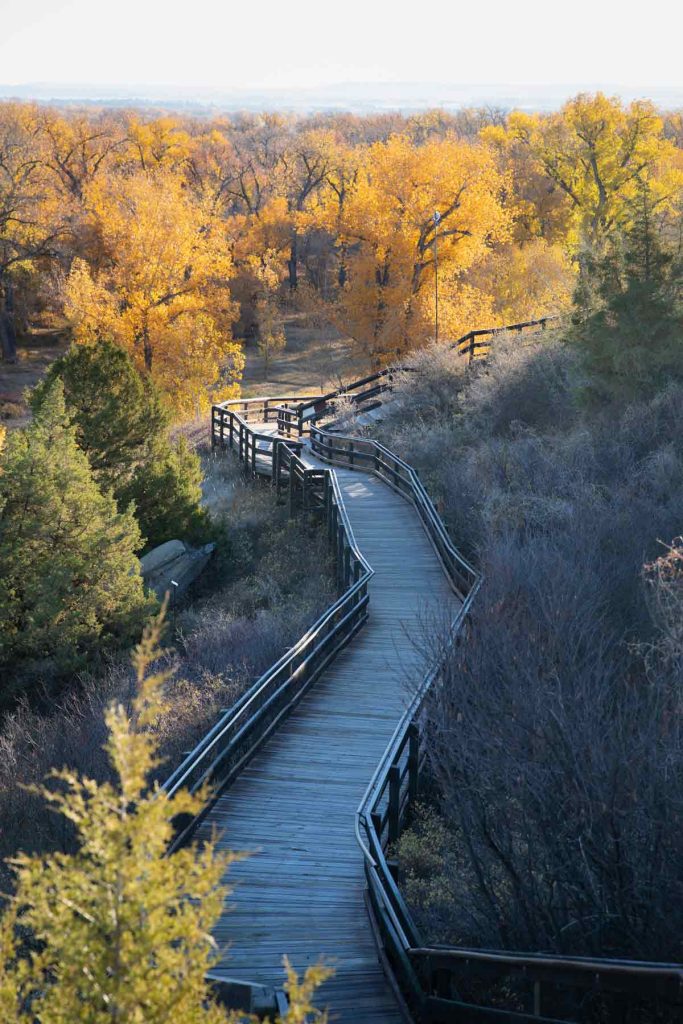 From Custer, continue along the Custer Frontage Road and follow signs to Pompeys Pillar National Monument.
Road-Trip Tip: Plan to park at the gate – the interpretive center is closed from October on, but you can walk into the site. Climb 202 steps to the top of the pillar, on which Captain William Clark carved his name in 1806, for an uninhibited 360-degree view of fall splendor along the Yellowstone River. This is some of the only remaining in-the-field evidence of Lewis and Clark's incredible journey.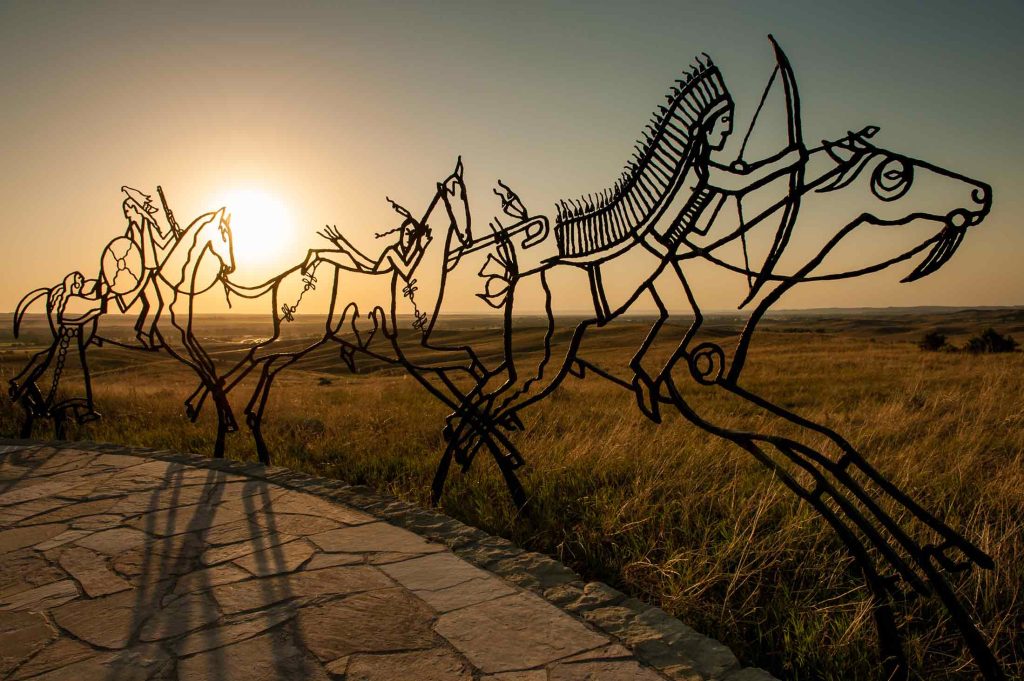 Battlefield Tour
This quick, 5-mile ridgetop drive from Last Stand Hill to the Reno-Benteen Battlefield at the Little Bighorn Battlefield National Monument reveals more rolling, fall-flaming prairies with the Wolf and Bighorn Mountain ranges in the distance. For further exploration, continue east on Montana Highway 212 and turn south on 314 to the Rosebud Battlefield State Park, where the "Girl Who Saved Her Brother" battle was fought. If you need a bite to eat, wrap your trip up with a tasty bison burger from Custer Battlefield Trading Post and Café, another stop along the Southeast Montana Burger Trail.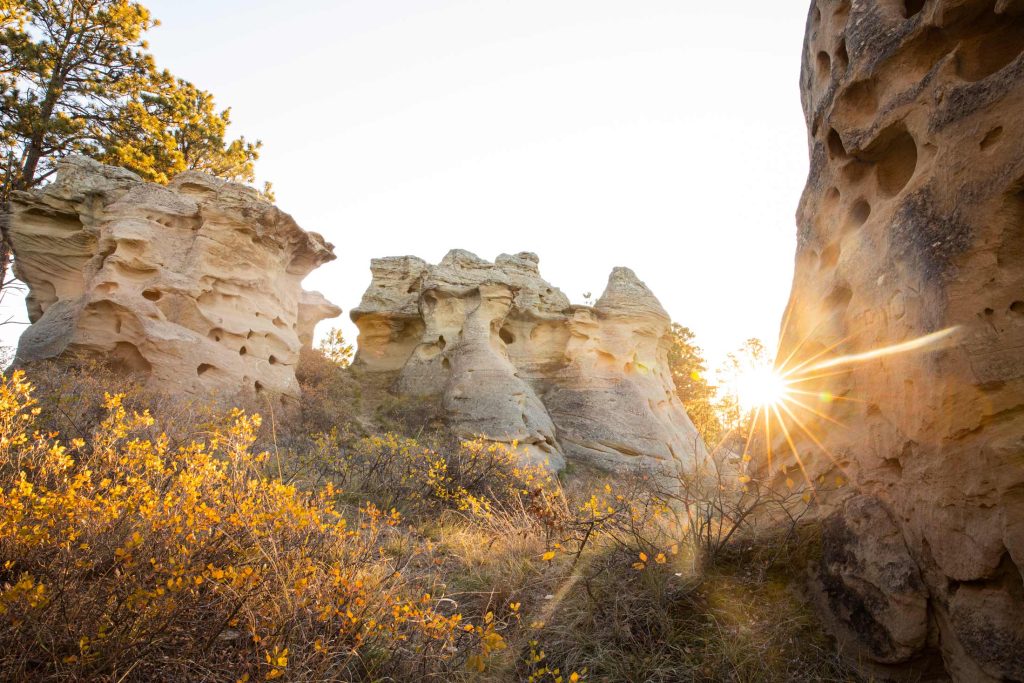 Prairie Tour
Cut across the rolling prairies on Montana Highway 7, cruising from Wibaux to Baker to Ekalaka. Stop at Medicine Rocks State Park for a closer look at the pictographs and petroglyphs from centuries past. If you are a craft beer aficionado (and have a designated driver) check out Beaver Creek Brewery and the ancillary GEM for dinner in Wibaux. As is true in all small towns, the locals add the flavor, and we have it on solid authority that the traditional grilled ham-and-cheese at the Wagon Wheel Café in Ekalaka is well worth the pit stop.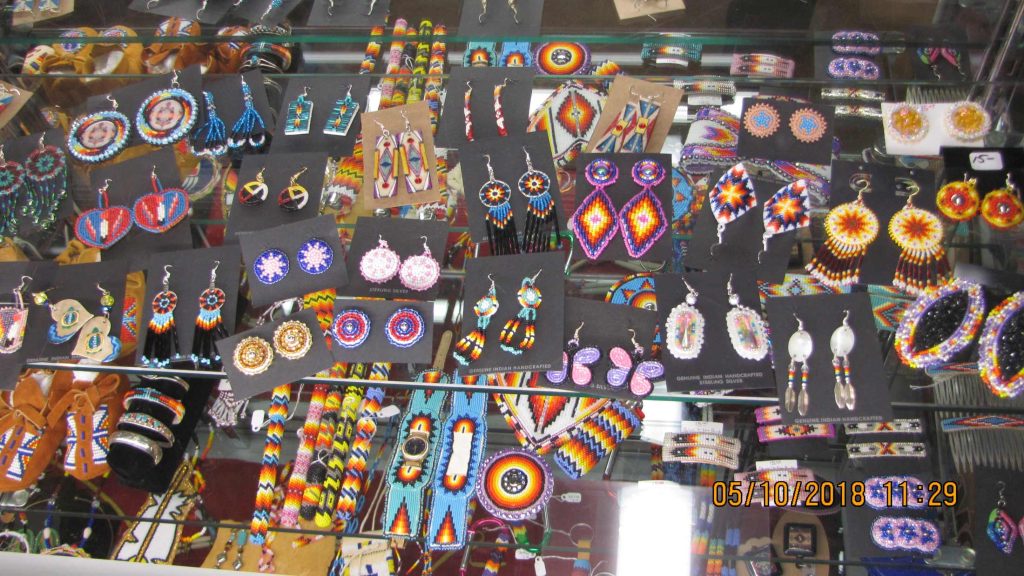 Prairie Tour II
The Warrior Trail Highway, or what is locally known as the "212 Cut-Off," crosses both the Crow and Northern Cheyenne Indian reservations and exemplifies the pure beauty of Southeast Montana's prairies. In Lame Deer, on the Northern Cheyenne Reservation, stop at Warrior Trail Jewelry & Gifts for stunning hand-made artisan goods. Hear tales of tribal war chiefs, see historic battlefields and explore ancient Indigenous art in the Cultural Center at Two Moon College.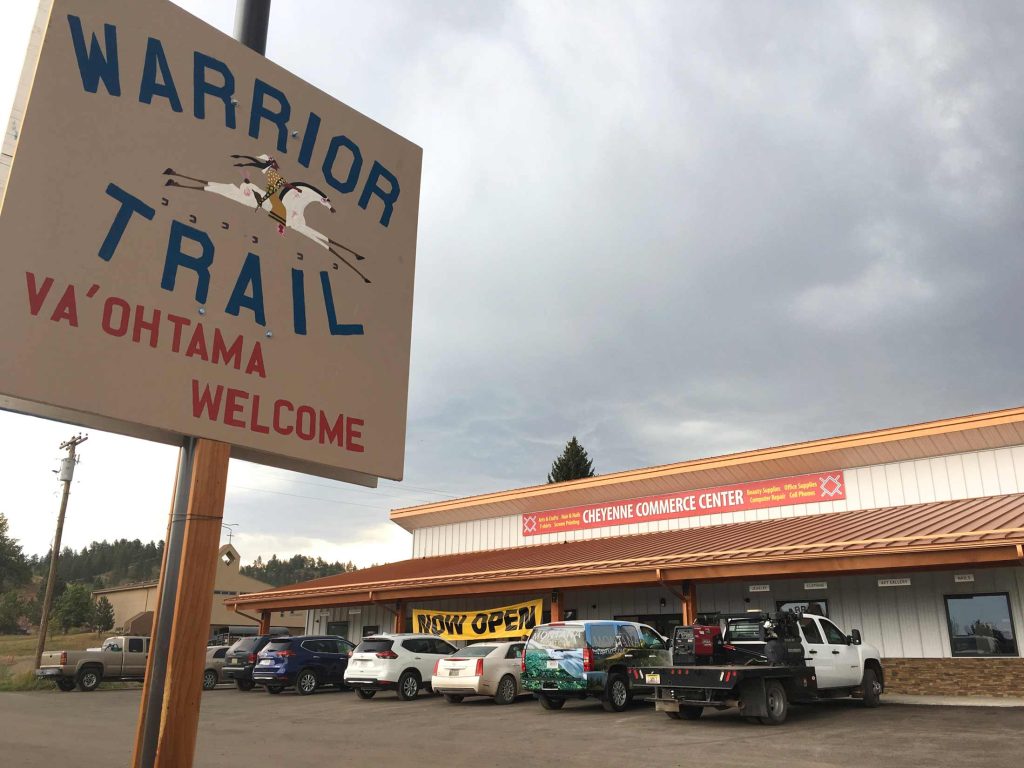 Just east of Ashland, the Custer Gallatin National Forest astounds visitors with more jagged terrain dotted with pines that contrast the terra-cotta-colored gravel roads, bisecting the undulating prairies. For more details on recreation areas, see the Ashland Ranger District map.
All-in-all, a day spent driving across Southeast Montana during the crisp and cool splendor, is a day well-spent.