Over-the-Counter Hunting Opportunities
2021-11-02 19:04:30
While Montana is known for producing big game trophies, hunters should not overlook the opportunity in over-the-counter hunting licenses like migratory and upland bird. Chances for big game hunting permits are up to the luck of the draw. When it comes to the over-the-counter permits, all you have to do is pack your gear and head out here to Eastern Montana. Hunters travel from all over the country to our rolling prairies, flowing rivers and pocket wetlands where the land offers unparalleled hunting experiences. You are sure to bring memories home along with your harvest.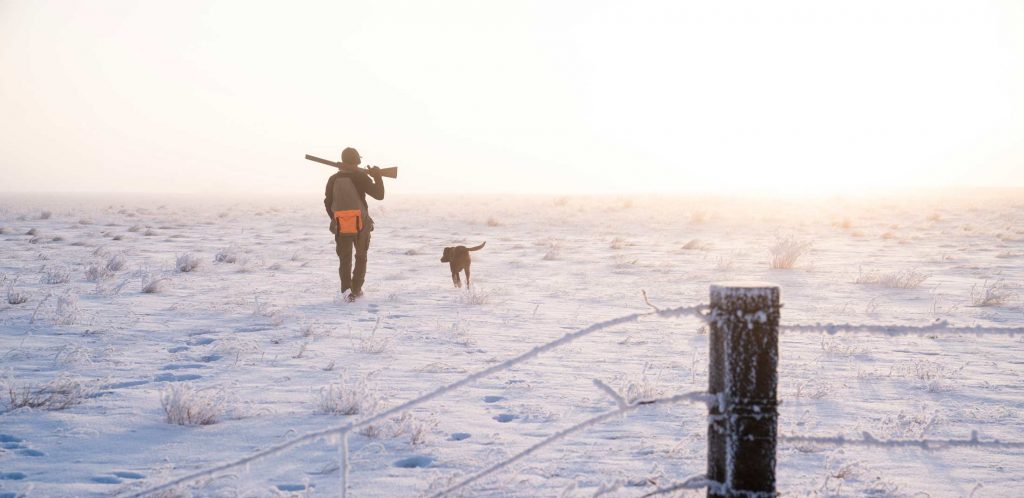 Migratory Birds
Southeast Montana is a great destination for waterfowl birds despite the seemingly dry climate. Plenty of ducks and geese fly within our tens of thousands of acres of public land that are abundant with low-grass plains and pastures, sprinkled with ponds and marsh wetlands.
Because of the state's close proximity to Alberta and Saskatchewan, a constant arrival of new migrant birds fly into Montana as the weather freezes behind them. Determined hunters who are willing to study the birds, their behavior and habitat will be rewarded with an excellent experience. Lastly, you'll find solitude in this wide-open country with sparce hunting competition. Montana's long waterfowl season starts in early October and extends well into January.
Tip: To get the most out of your hunting trip, we recommend spending your morning in the blinds hunting waterfowl at daybreak when ducks are the most active. Then, after brunch change out your gear and clothes to spend the rest of the day upland bird hunting.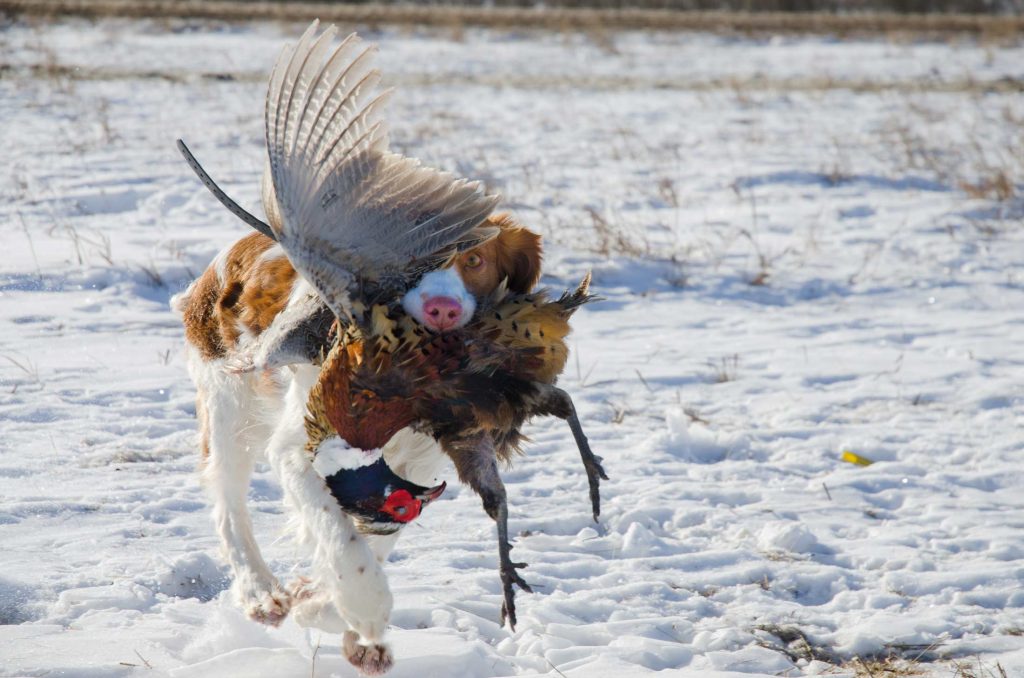 Upland Game Bird
Upland birds flourish in the grain fields and prairies across the region, making it a bird hunter's paradise. By far the most popular game bird in Montana is the wily, ring-necked pheasant. Additionally, hunters have the chance of filling their daily quotas of grouse and partridge. A turkey license can be purchased in a package deal with upland bird if you are looking for a full, action-packed bird hunting experience. The state's extended upland bird season starts in September and October, depending on species and ends the first of January.
Planning Your Trip In planning your hunting trip, visit the Montana Fish, Wildlife & Parks website to get more information about your hunt, purchase your over-the-counter licenses and permits and check the dates and regulations of each hunting season. Hunting licenses are also available in local hardware or outdoor retailers, or at FWP headquarters in Billings or Miles City. To truly make your trip one to remember, some of the best guides and outfitters in the state operate out here in Southeast Montana. Several rural lodging facilities are hunter friendly and welcome your hunting dogs inside, just ask. After the sun goes down, dine in one of the friendly watering holes and swap stories over a burger and a local craft beer.