Holiday Shopping from the Last Best Place
Out here, we take pride in everything we do, so it's no surprise that we love all things local. Local steaks, local whiskeys, local histories…and the list goes on. Montana has no shortage of artists and artisans who take inspiration from the gorgeous landscapes and western lifestyle and create products worth bragging about. This holiday season give the gift of Montana with Made in Montana goods—your friends and family will thank you, and so will the communities you impact.
Montana is home to 2,393 Made in Montana members, and 619 of those members are based in Southeast Montana. Whether you are wanting to tout the works of local artisans to your friends this holiday season or looking for that perfect souvenir to gift from your epic Montana adventure, you will find that special something for everyone on your list—naughty or nice. Be on the lookout for the trusty Made in Montana logo to identify these authentic products. Curious where you can find locally-made products? Visit the Made in Montana website for more information, but here are a few inspirations to get you started.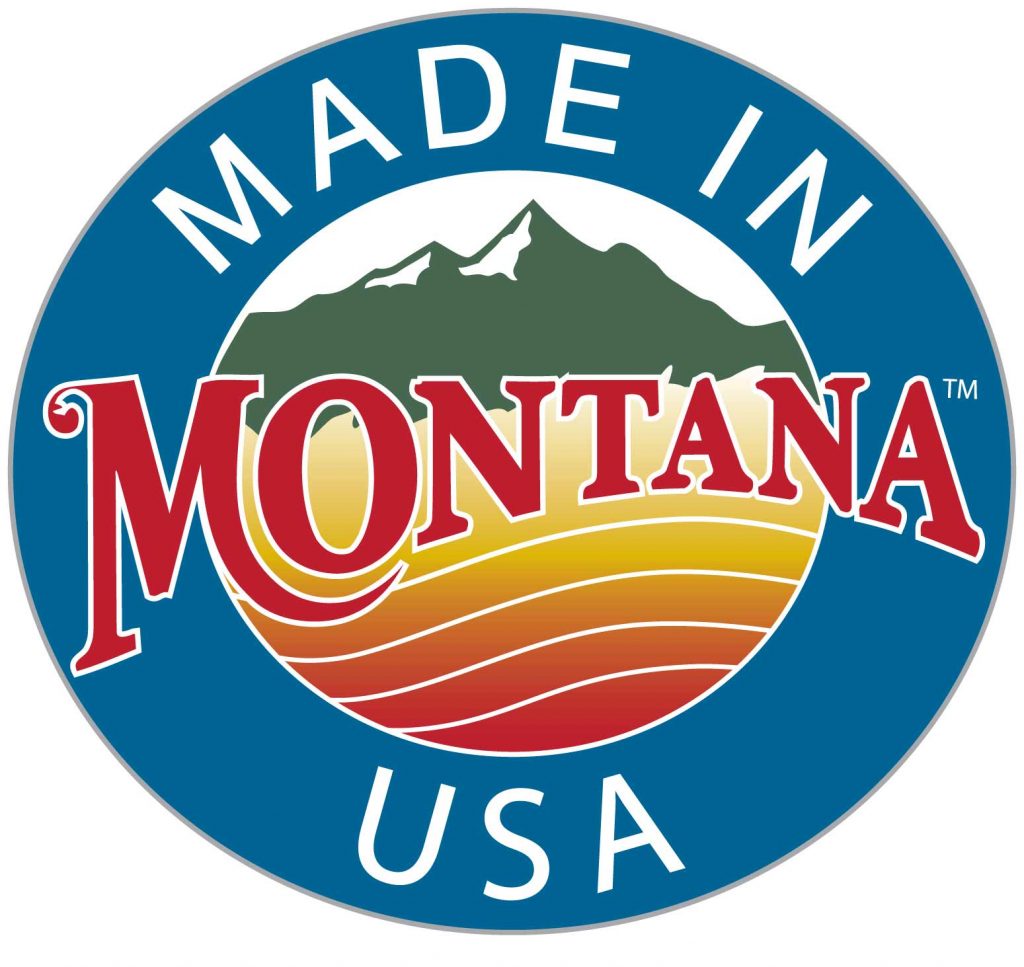 Ekalaka – Carter County Museum
The Carter County Museum may be known for its world-class dinosaur fossil displays, but surprisingly the gift shop is a great location for Made in Montana items. You will find pillowcases, small zipper bags, potholders and toddler blankets as well as books and magazines specializing in local history, cards and stationery, clothing and educational toys.
Billings – Chalet Market:
Chalet Market has been a favorited spot in Billings for 32 years, serving up soups, deli sandwiches and to-die-for croissants, but they are also a hub for Made in Montana foods (which make scrumptious gifts). Their huge selection includes smoked buffalo and elk sausages, meat sticks and jerkies, jams and jellies in huckleberry, Flathead cherry and chokecherry flavors, local honey and locally-made snacks and candies. Their gift boxes are sure to please even the pickiest of eaters on your list. Want a taste of Montana but unable to make it to Billings? Chalet Market has a great online store where you can order Made in Montana products for direct delivery.
Glendive – Country Girl Clay
Amanda, owner and craftswoman of Country Girl Clay, sure knows how to make dirt look good! Country Girl Clay specializes in hand crafted functional stoneware pottery. The designs are authentically Montana, using the colors and materials found in Big Sky Country. Vibrant hues of reds, greens, earthy browns and blues are commonly found on the mugs, bowls and vases. These beautiful designs are perfect for anyone on your holiday list! The storefront is open Monday through Saturday.
Crow Agency – Custer Battlefield Trading Post
The Custer Battlefield trading post, housed in the 1877 Fort Custer Hospital, is a great one-stop-shop to find local American Indian artisan goods, as well as high-end collectables. The rustic shop supports Crow and Northern Cheyenne artisans by stocking and selling their creations, ranging from silver-beaded and turquoise jewelry, hide blankets, paintings and sculptures, and accessories with intricate bead work. You will also find fry bread mixes and huckleberry products.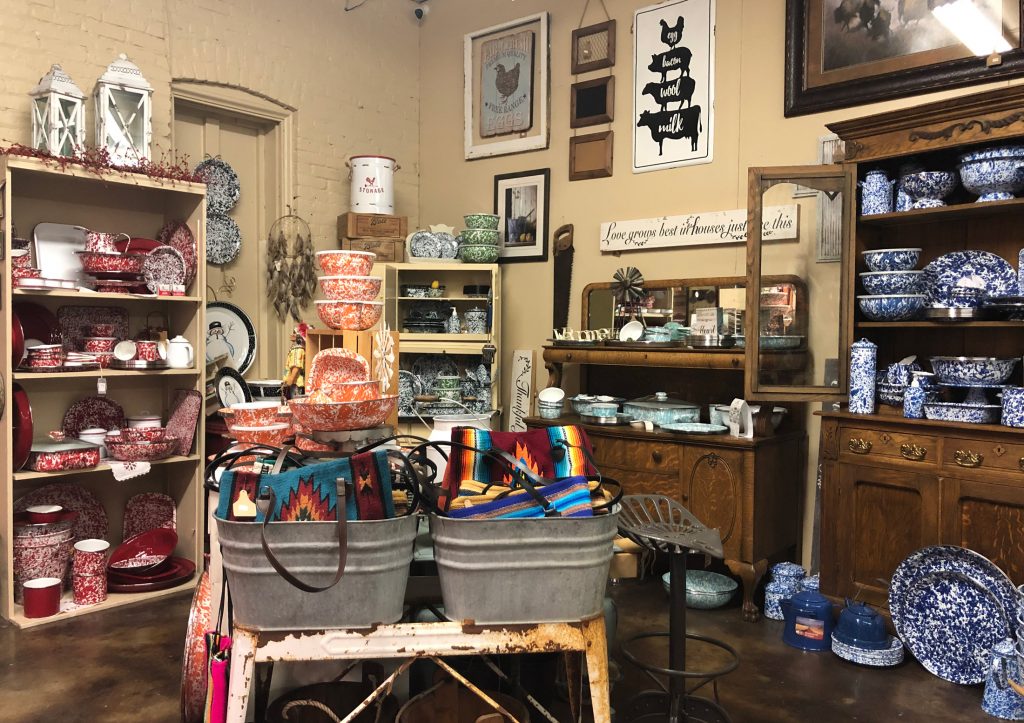 Hardin – Farmer's Daughter's General Store
This adorable and chic shop in historic downtown Hardin is owned and operated by—you guessed it—a farmer's daughter. True to the name, Farmer's Daughter's General Store is a down-home shop featuring gifts, home décor, antiques and Made in Montana products like huckleberry jams, chocolates, Hometana brand t-shirts and Montana Silversmiths jewelry and belt buckles. Additionally, this adorable shop has an old-fashioned soda fountain serving up Montana's own Wilcoxon's Ice Cream, so you can treat yourself to delicious ice-cream goodies while you score finds to fill every stocking and gift box.
Billings – Northern Boutique: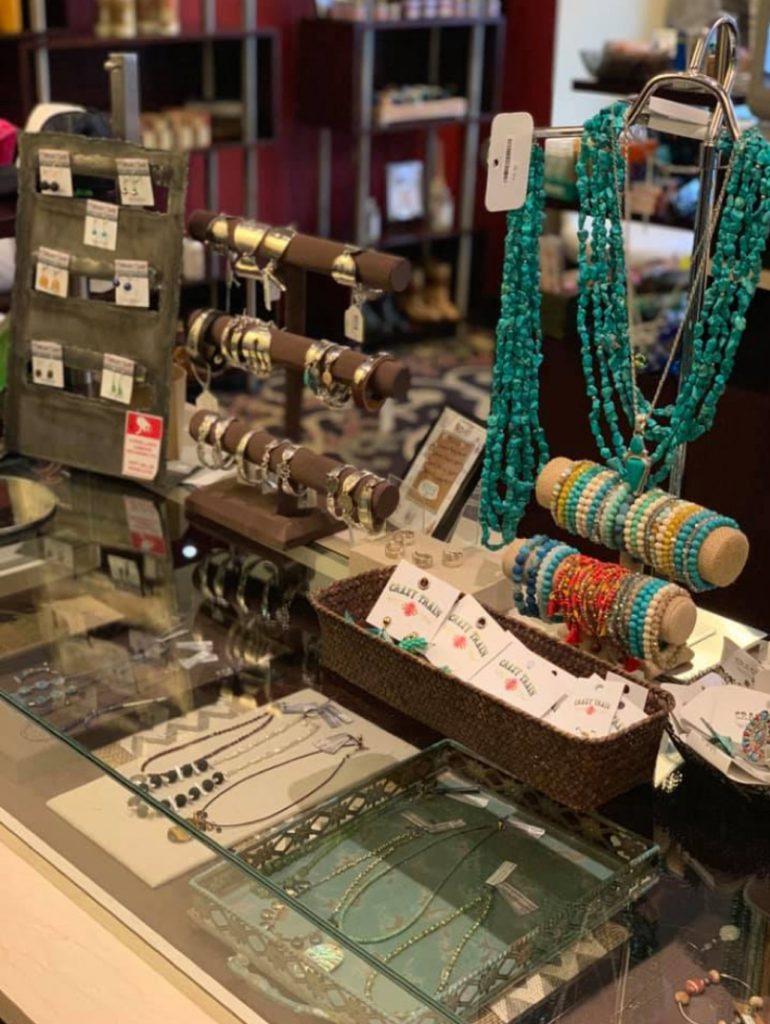 Located inside the historic Northern Hotel in downtown Billings, the Northern Boutique is a must stop-and-shop location for Made in Montana products. The boutique stocks gorgeous jewelry, chic Montana tees, stylish Western wear, adorable cards and stationary, functional and decorative pottery, bath and beauty products, leather work and so much more.
Terry – Prairie Unique
Owned by a couple who were born and raised in the Terry area, Prairie Unique specializes in all things Montana, and more specifically eastern Montana. The owners of the store, Dale and Kathy, are about as nice a couple as you'd ever meet and will treat you like family. Everyone who enters the store is offered a sample of Montana huckleberry taffy and the Made in Montana selection is superb: photographs, accessories and jewelry, candles, cards and stationery, clothing, Montana gems and agates found along the nearby Yellowstone River, tons of delicious Montana food options, home décor, books related to Southeast Montana and its history, and so, so much more. You will love the feel of this charming shop and will leave with great memories as well as perfect holiday gifts.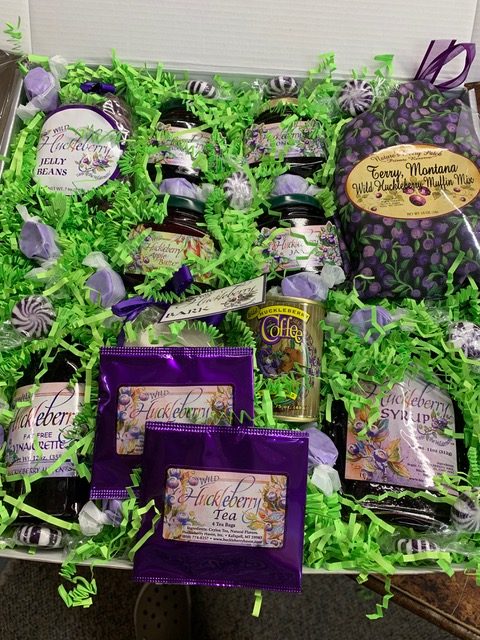 Billings – Sandstone Gallery:
Sandstone is a co-op gallery in the heart of downtown Billings, which exclusively features Montana artists—18 to be exact. You will find stunning paintings from watercolors to acrylics that show off the beauty of Montana, stone carvings and sculptures, pottery, jewelry, cards, photography, Christmas ornaments and décor. The best part? Sandstone always has something new to check out, and the pieces you will buy are truly unique.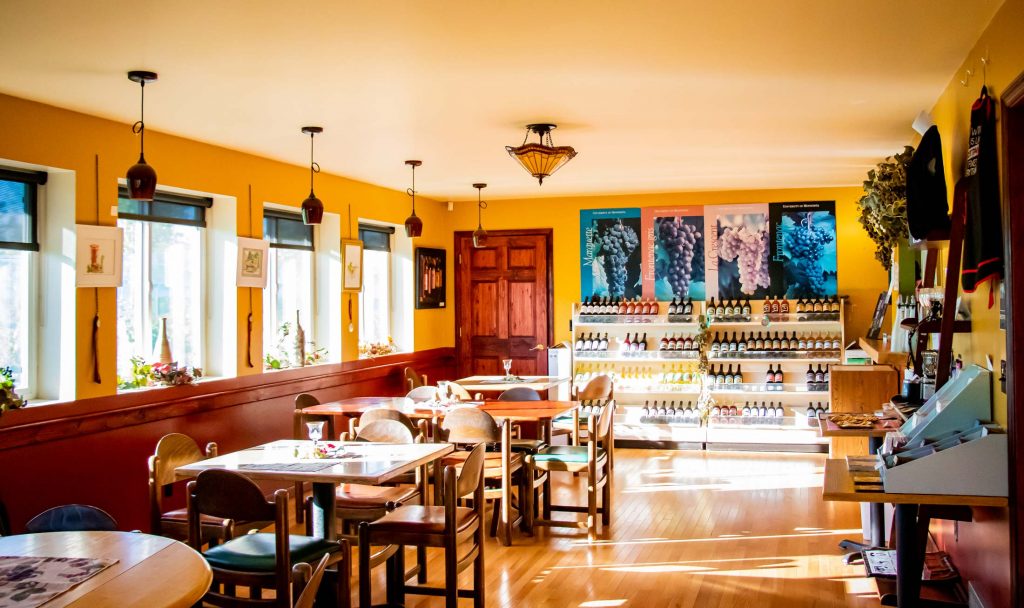 Miles City – Tongue River Winery
When thinking about wine, we're sure Montana doesn't always come to most people's mind. But that's what is so great about Tongue River Winery – this family-owned and operated vineyard plus tasting room will surprise even the most discerning wine palate. With more than a handful of awards to their name – 35 to be exact – gifting a bottle or two means your gifting certifiably excellent wine. A visit to the winery is always special—it is not uncommon for members of the multi-generational family who owns Tongue River to walk the vineyard with you. Looking to send the wine lover in your life something new? Tongue River Winery ships to 49 states. "Small business owners and entrepreneurs are engines of Montana's economy," Montana Department of Commerce Director Tara Rice said. "Made in Montana makers are producing authentic, unique and sought-after goods. It's not uncommon to see a great idea supported and nurtured by the Made in Montana program turn into a wholesale company exporting products all over the world."