Travel Tips for Your Trip to Southeast Montana
2023-05-10 16:13:01
If you're planning a trip to Southeast Montana, you're in for a treat. This part of the country is known for its rugged natural beauty, rich history and friendly locals. But with so many points of interest to explore, it can be tough to know where to start.
Well, have no fear, partner! We've rounded up some of the most frequently asked questions about Southeast Montana's top tourist spots. Whether you're into cowboys, dinosaurs, or wide-open spaces, we've got you covered. So grab your boots and saddle up, because we're about to take a ride through some of the best of Southeast Montana.
1. What's the most-visited place in the region?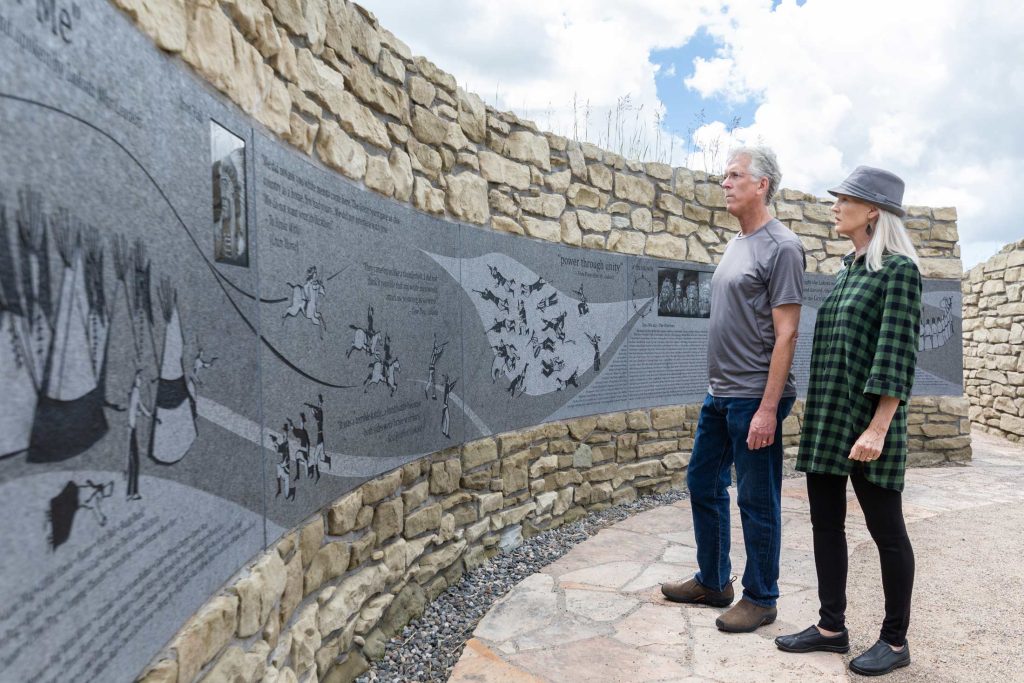 Little Bighorn Battlefield National Monument: Located near Crow Agency, this year-round accessible site is one of the best places to visit in the region. The monument features a five-mile long tour road through the battlefield, with scenic views and informative markers along the way. Visit the cemeteries and the Indian Memorial, the museum and gift shop and listen to interpretive talks on the patio just outside. There are two Crow-owned tour operators, Indian Battle Tours and Apsáalooke Tours (pronounced App-saul-uh-kuh), which provide visitors with a Native perspective on the Little Bighorn and the history of the region. Follow the links for more information:
2. What are the most popular events in the region?
Out here, we've got a whole heap of year-round signature events to choose from! And you're sure to find a hootin' good time at the three listed below.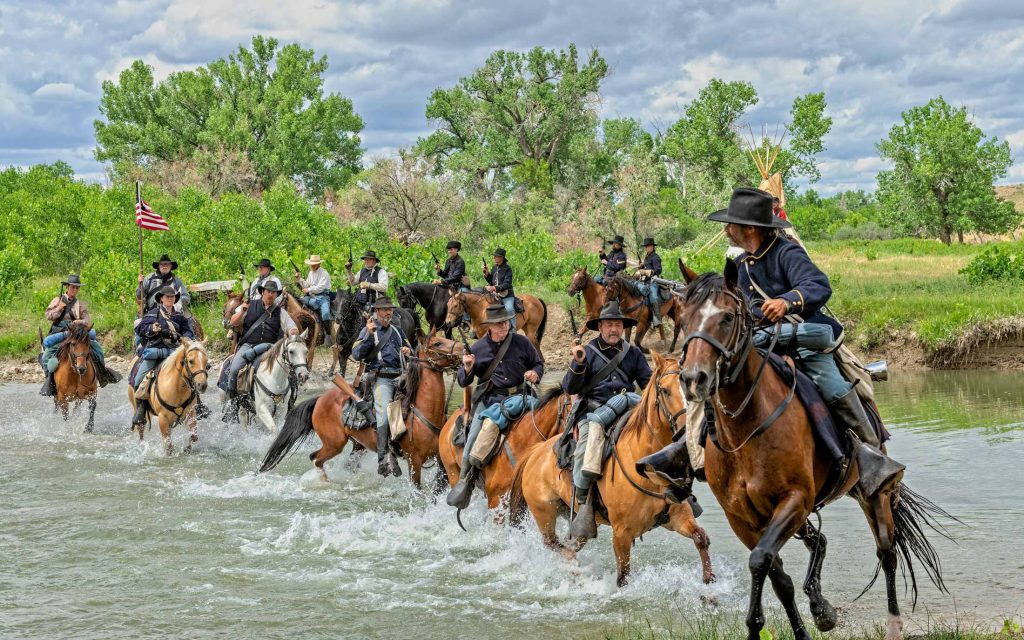 Reenactment of the Battle of the Little Bighorn
Every year, a reenactment of the Battle of the Little Bighorn takes place on the weekend closest to the anniversary of the battle (June 25th). The event is hosted by the Real Bird family near the Crow Agency, about an hour south of Billings. It is held in conjunction with other major events in the area, including the Crow Native Days community festival, which includes a powwow, craft fair, rodeo and sporting events. There are also festivities in the community of Hardin, including Little Bighorn Days with a parade, car show, rodeo, horse racing, street dances and more.
Miles City and the Bucking Horse Sale
Miles City has a walkable downtown business district with a classic Western vibe and an annual Bucking Horse Sale held over the third full weekend in May—a fun and rowdy event for people interested in rodeos, horses and all things Western.
Crow Fair & Rodeo
Crow Fair & Rodeo is one of the largest powwows in North America, where tribal members from Canada and the U.S. gather to celebrate Native American culture. It takes place from Thursday to Sunday on the third weekend of August but the exact dates may vary each year. Admission is free for tribal members but non-tribal members have been charged $20 per person in the past. It's best to bring cash as cards and cell service may not be reliable. Event information can be found on the Crow Nation's website and the organizers' Facebook page but it's recommended to search for last year's schedule to plan for the current year.
3. What are the top state parks in the region?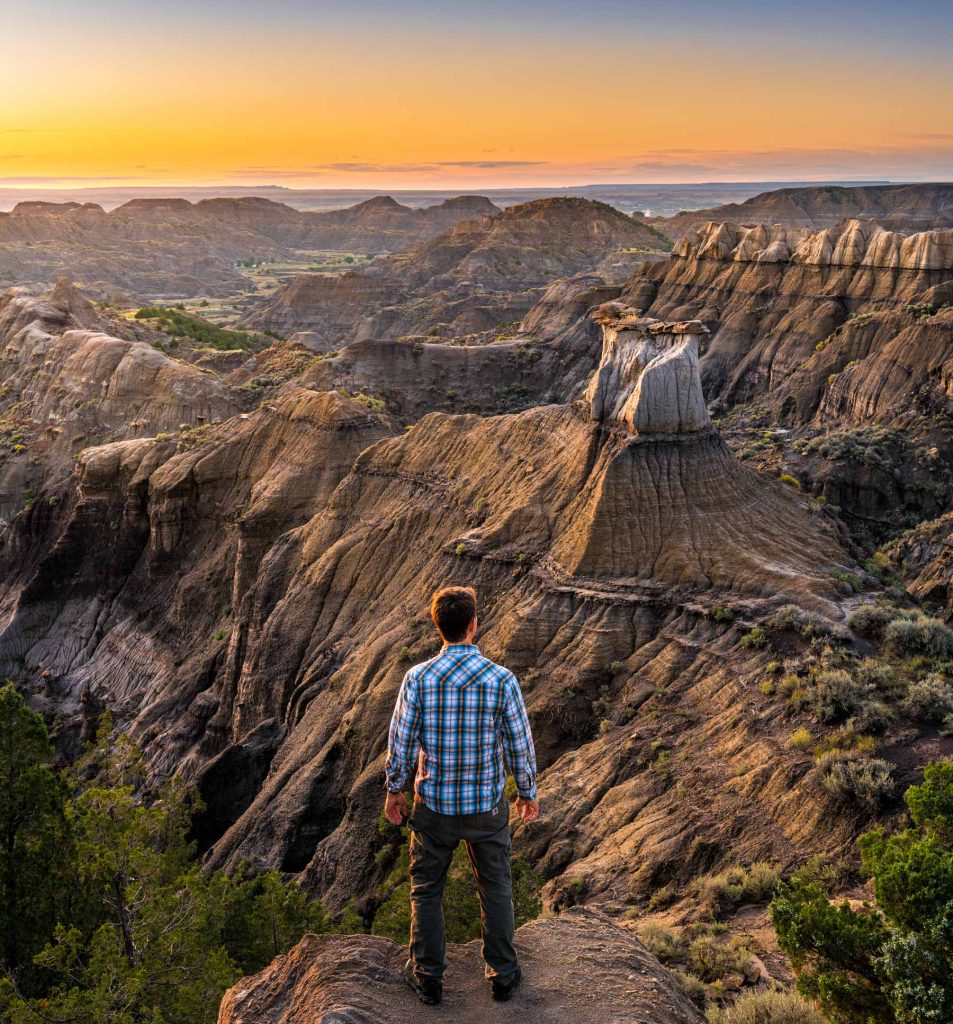 Makoshika State Park
This park features stunning badlands and dinosaur fossils such as tyrannosaurus and triceratops. It's Montana's biggest state park with 11,538 acres and it offers activities like camping, picnicking, hiking, biking, wildlife watching, archery and folfing. Makoshika is also one of the top dino discovery areas of the region. The park offers seasonal paleontology tours on Saturdays, although availability may vary. Check their schedule for more details.
Pictograph Cave State Park
This is a great day-use park for those interested in history and Native American culture. The park features three caves with pictographs, an accessible trail, a visitor center, restrooms and a picnic area.
Medicine Rocks State Park
Once used as a place for Native American hunters to conjure spirits, the large sandstone formations in the park have eroded over time, creating holes for a unique appearance. Activities available at the park include, biking, picnicking, hiking and more. Medicine Rocks State Park is also the anchor of Montana's Trail to the Stars. Camping is first-come, first-served.
…This isn't a state park, per se, but we think you'll like Terry anyway…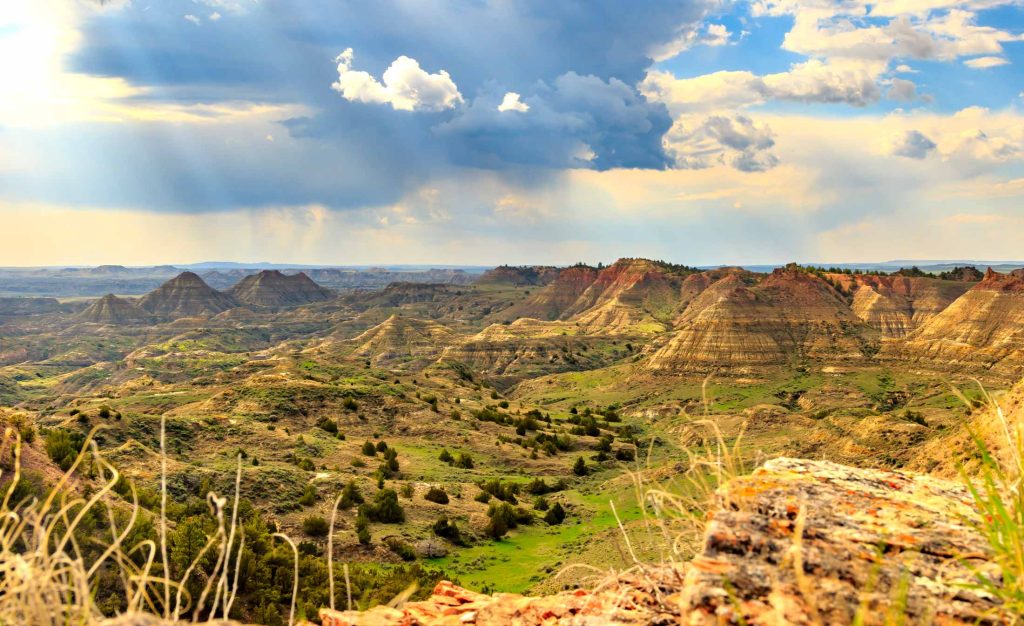 Terry Badlands Wilderness Study Area (WSA) is managed by Bureau of Land Management and offers designated biking roads and hiking, including the popular Natural Bridges Trail. Rustic and adventurous, early-day hikes with snake gaiters and water are recommended for exploring the amazing micro-ecosystems, spires, buttes and other stunning features. Strike up a conversation with local merchants for stories about bootleggers using the Calypso Trail during Prohibition.
4. What are the most unique self-guided trails in Southeast Montana?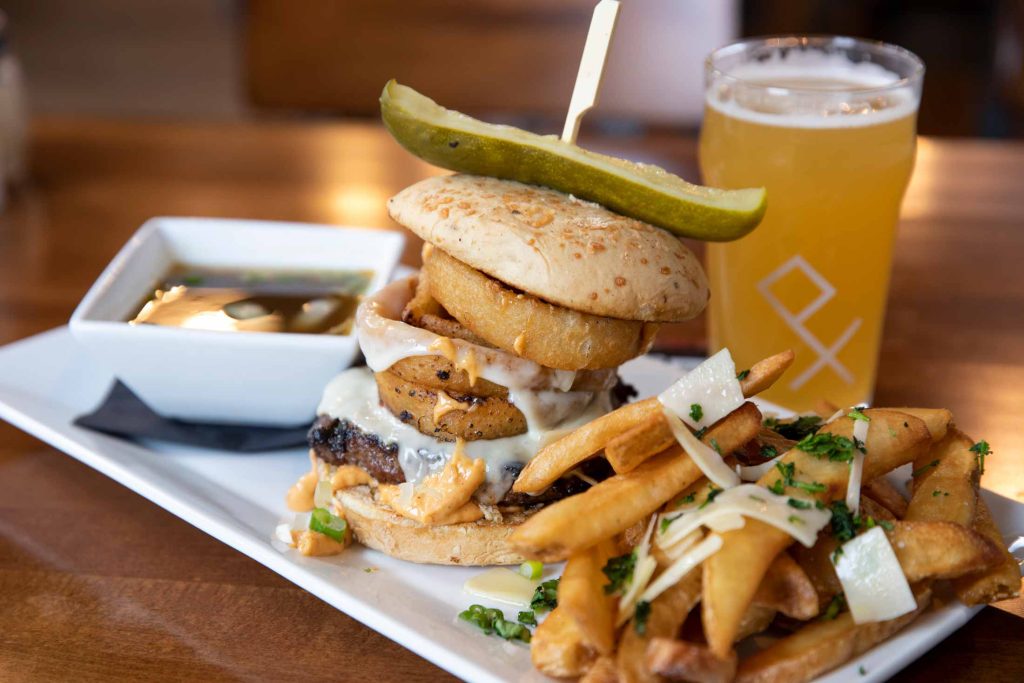 Montana's Trail to the Stars
This stunning trail spans the eastern region of Montana and includes more than 45 locations, all ideal for stargazing. Visit the website to find our trail map and to learn more about each location.
Southeast Montana Burger Trail
Southeast Montana is known for its robust beef industry and delicious burgers. Follow this foodie trail for great chow, great company and authentic Montana hospitality.
Eastern End of U.S. Route 212 in Montana, aka the Warrior Trail
This scenic byway is popular among motorcyclists, RVers interested in history and those who want to explore this area of Montana. It starts from I-90 near Crow Agency, passes through the Crow and Northern Cheyenne Reservations and features badlands, buttes and plains before reaching the Wyoming state line near the South Dakota border.
5. What are the best places to dig into dinos, fossils and all the other great parts of the region's history?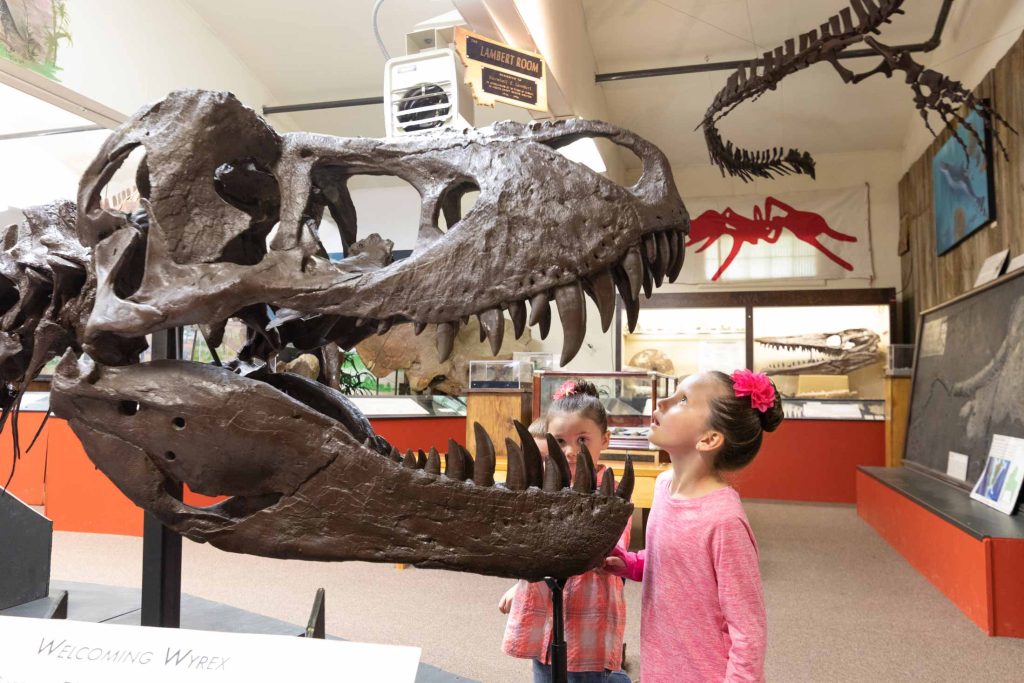 Montana Dinosaur Trail
The trail spans the state and includes 14 sites from the Montana Dinosaur Center to the Carter County Museum. Each site showcases historic discoveries and helps visitors learn about the prehistoric creatures that once roamed the earth.
Frontier Gateway Museum in Glendive
This museum is also known for its dinosaur discoveries and exhibits. Visit the Glendive Dinosaur & Fossil Museum for more fun opportunities.
Carter County Museum in Ekalaka
This museum is located in Ekalaka and holds a Dino Shindig event in late July, which is a popular dinosaur-themed event.
Pompey's Pillar National Monument
A must-visit for Lewis & Clark Trail enthusiasts, history buffs and road trippers. Located along the Yellowstone River, this site features a sandstone pillar with wooden boardwalks and viewing platforms, including the spot where Captain William Clark from the Corps of Discovery carved his name into the rock. The monument also has a visitor center with a museum, picnic tables, restrooms and riverfront walking paths.
Prairie County Museum & Evelyn Cameron Gallery
Evelyn Cameron, a British noblewoman and professional photographer, captured daily life in Eastern Montana at the turn of the last century. Her collection includes hundreds of beautiful photos of her own and her neighbors' lives. The museum also features artifacts seen in Cameron's photos, making it a perfect destination for art enthusiasts, photography lovers and history buffs. Be sure to walk a block over and visit the Evelyn Cameron Heritage to see more of her original works, which are remarkable in their technical precision.