Fall Activities in Southeast Montana
2021-09-14 22:33:43
With mild weather and gorgeous scenery, fall is the perfect time to get out and explore. Whether it's just you or the whole family, adventure is waiting in the big, open spaces. Find your next weekend getaway out here and let Southeast Montana surprise you.
Fall Drives
The changing colors in the fall don't apply only to the trees – drive through the prairies and take in the yellow, orange, gold, mauve and red grasses. Or, stop by the water and watch for the changing colors of the cottonwoods. A few of our favorite routes: Montana Old Highway 10 and Montana Highway 311 north of Interstate 94; Montana Highway 12 from Ryegate to Roundup, down to Forsyth; and Montana Highway 7 from Wibaux to Ekalaka. Find more routes here.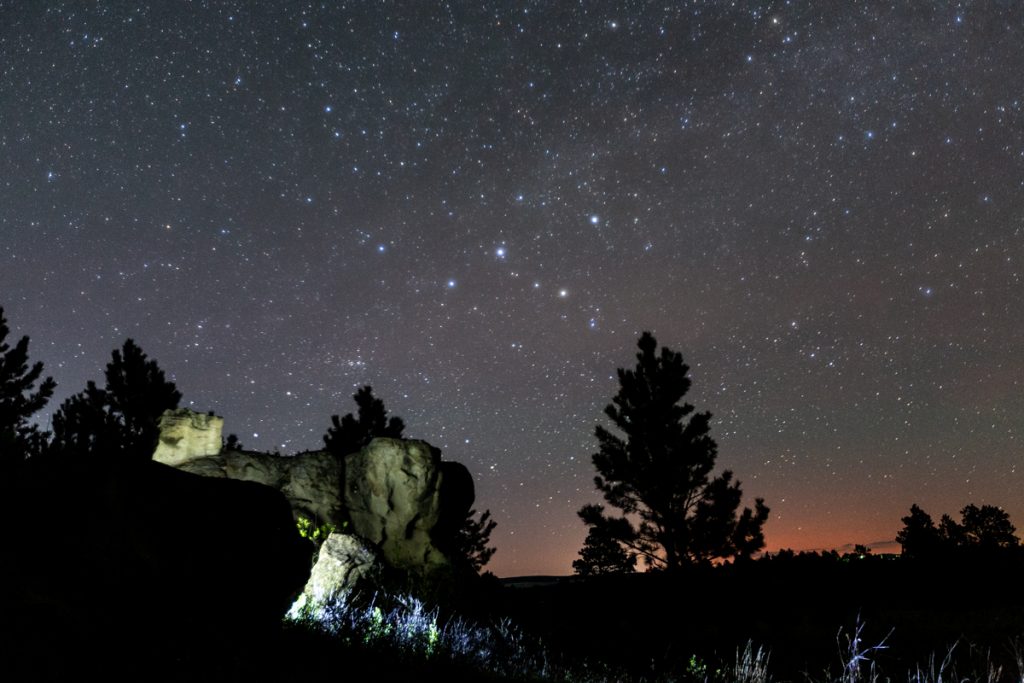 Night Sky Viewing
Late summer and early fall are some of the best times for night sky gazing because the sun sets earlier and the Milky Way is in full view in our northern hemisphere. Pick any of the big, opens spaces around Southeast Montana to stretch your legs and take in the stars. We recommend Medicine Rocks State Park, an International Dark Sky Sanctuary, to really understand why we are called the Big Sky State.
River Fun
Looking to get your line in the water before the cold weather hits? Fall fishing on the Bighorn River can be the hottest season. The river is home to hundreds of trout per mile and is considered one of the best streams in the lower 48 states. Treat yourself to a peaceful day floating the river while taking in the surrounding views of the Pryor and Bighorn mountains.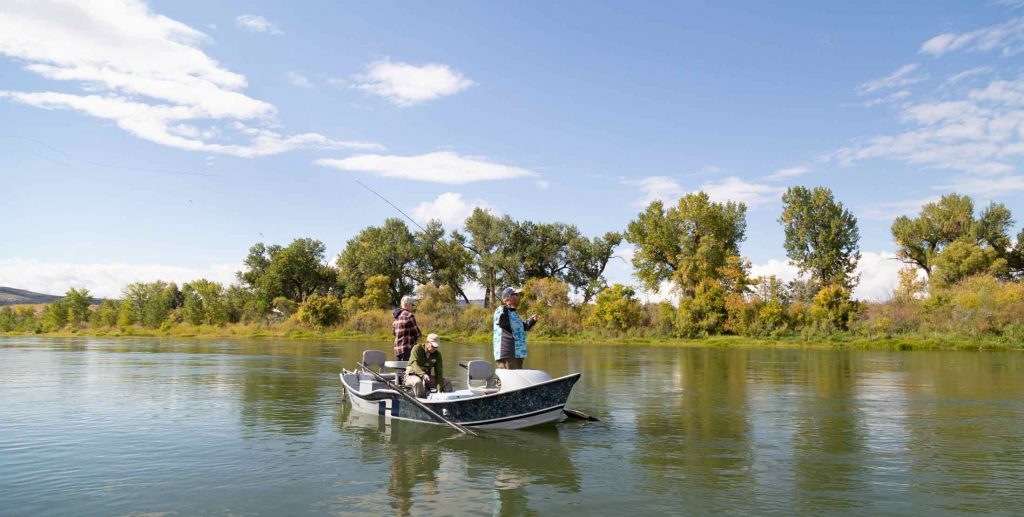 If cast-less floating is more your jam, rent equipment from Sunshine Sports or The Base Camp in Billings and spend a day, or a few days, floating and camping along the Yellowstone River.
Visit Montana's Trailhead
Billings is situated between the longest free flowing river in the lower 48, the Yellowstone River, and the 70-million-year-old sandstone cliffs, or the "Rims" as they're known to locals. Head up the hill for an overlook of the city, views of six surrounding mountain ranges and the Yellowstone River Valley. From Four Dances Natural Area to Zimmerman Park, be sure to take time this fall to hike, bike or drive the edge of the city. The Rims also offer incredible vantage points for Southeast Montana sunrises and sunsets.