Experience the Tradition of Southeast Montana Rodeos
2023-07-12 17:59:00
Saddle up and get ready for a wild ride at Southeast Montana's rodeos this summer. These thrilling annual events embody the spirit of the Old West and offer a mesmerizing glimpse into small-town charm and cowboy grit. From working man's ranch rodeos to Indian wranglers and PRCA showdowns, Southeast Montana rustles up a range of unique and heart-pounding experiences. So put on your best blue jeans, grab your biggest hat, and prepare to witness raw skill and adrenaline of rodeo life out here, in Southeast Montana.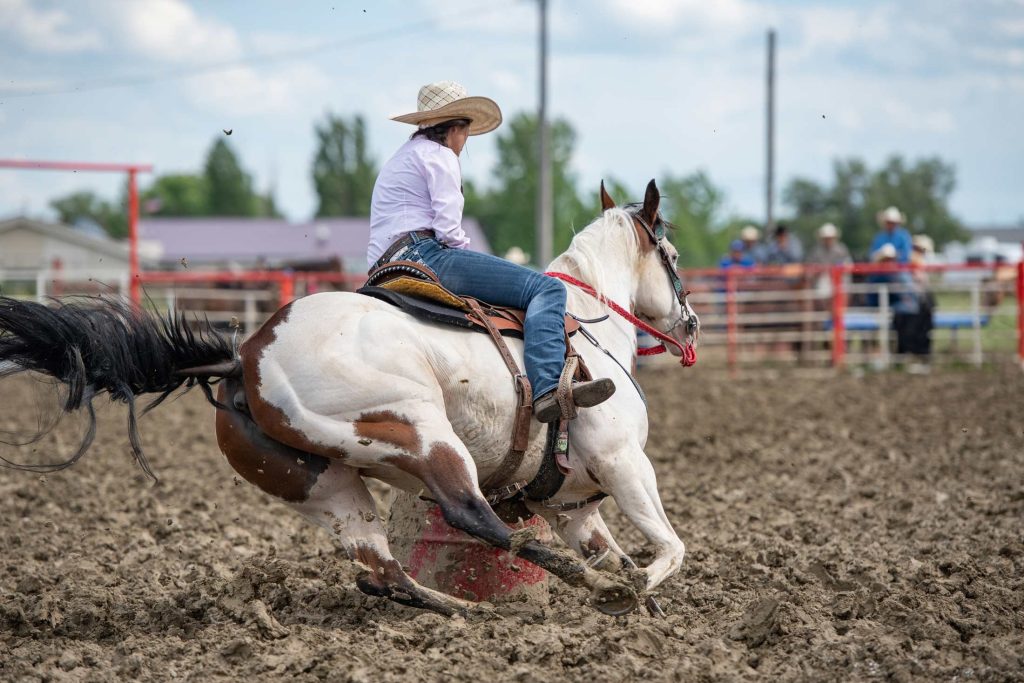 Some of our Favs:
Miles City, dubbed the "Horse Capital of the World" in the early 1900s, boasts a rodeo legacy that'll knock your boots right off. This vibrant town plays host to the world-famous Bucking Horse Sale, drawing cowpokes from across the globe to witness top-quality bucking broncs and horse races. If you swing by Miles City in August, you'll find the Eastern Montana Fair—full of events like bareback riding, team roping and good old fashioned steer wrestling events.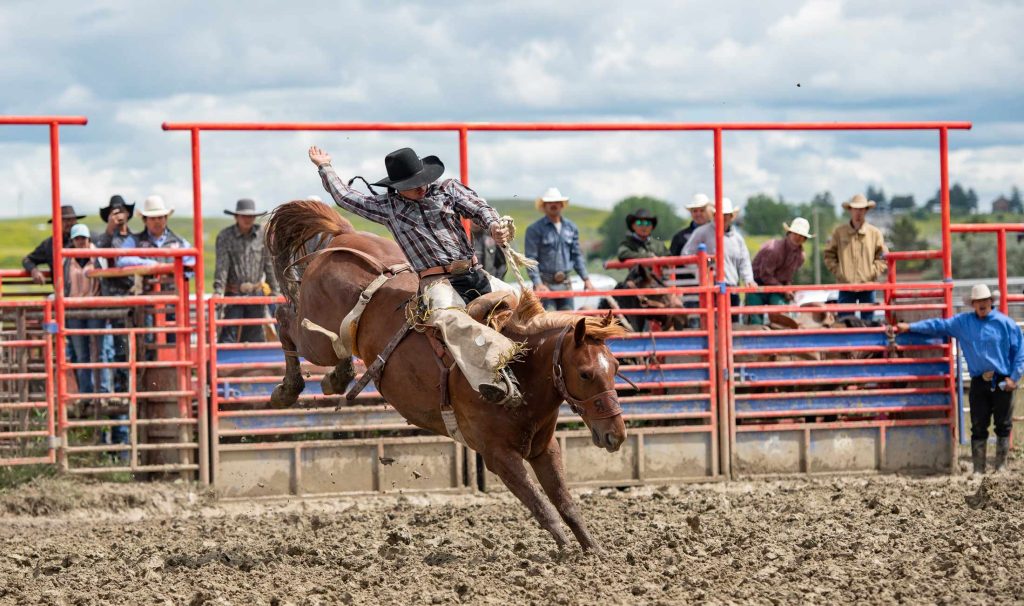 For an up-close-and-personal experience, venture deep into rural communities where real farm hands display the cowboy way of life. Ranch rodeos offer an authentic glimpse into the life of working wranglers, as they rope wild cows, sort livestock with speedy precision and ride untamed broncs. These down-home, gritty games celebrate a rich heritage and the deep bond between Southeast Montana's culture and the land that shaped it. The Richey Rodeo takes place the third Sunday in July, and it's sure to be a boot-scootin' good time. Ladies: goat-tying, anyone?
For a genuine Montana experience, mosey on down to Glendive's annual July fair. You can enjoy the best of both cowboy-worlds at this lively shindig; watch top PRCA Rodeo athletes ride broncs and wrestle steers, and see the everyday working competitions of the Ranch Rodeo. To add to all the excitement, the fair also features a street dance, magic shows, concerts and an on-site carnival to boot.
Each October, livestock exhibitors and professional cowboys and cowgirls from around the country gather for a multi-day stockshow and rodeo at the Northern International Livestock Exposition (NILE). Hundreds of true-blue ranchers, farmers and cowhands come together to promote their hard work in the industry and to preserve the western way of life. Dedicated riders compete in events like steer wrestling, bull riding, barrel racing and bareback riding in hopes of qualifying for the National Finals Rodeo.
The Montana Pro Rodeo Circuit (PRCA) embodies the sport of rodeo, with cowboys and cowgirls showcasing their athleticism and skill at this annual August gathering. From lightning-fast tie-down roping to the wild ride of bull-riding, and from saddle bronc mastery to barrel racing, these thrill-seekers epitomize the rugged and fiercely competitive spirit that comes with the territory of life out West.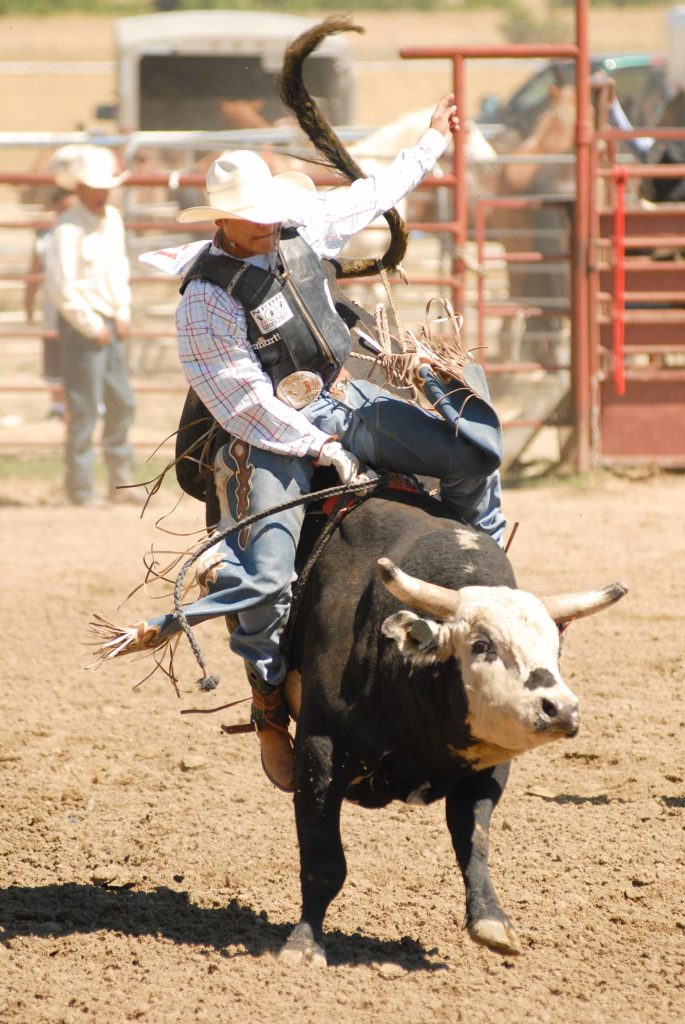 Rodeo is woven into the very fabric of Indian Country, where the thundering hooves and age-old traditions are honored in breathtaking displays. At the legendary Crow Fair in Crow Agency, the All-Indian Rodeo, which is sanctioned by the INFR, takes center stage and unleashes an impressive demonstration of athletic prowess and equestrian oneness. When the dust settles, heart-throbbing Indian Relay Horse Races ignite the crowd as daring bareback riders jump from horse to horse in a show of agility and control.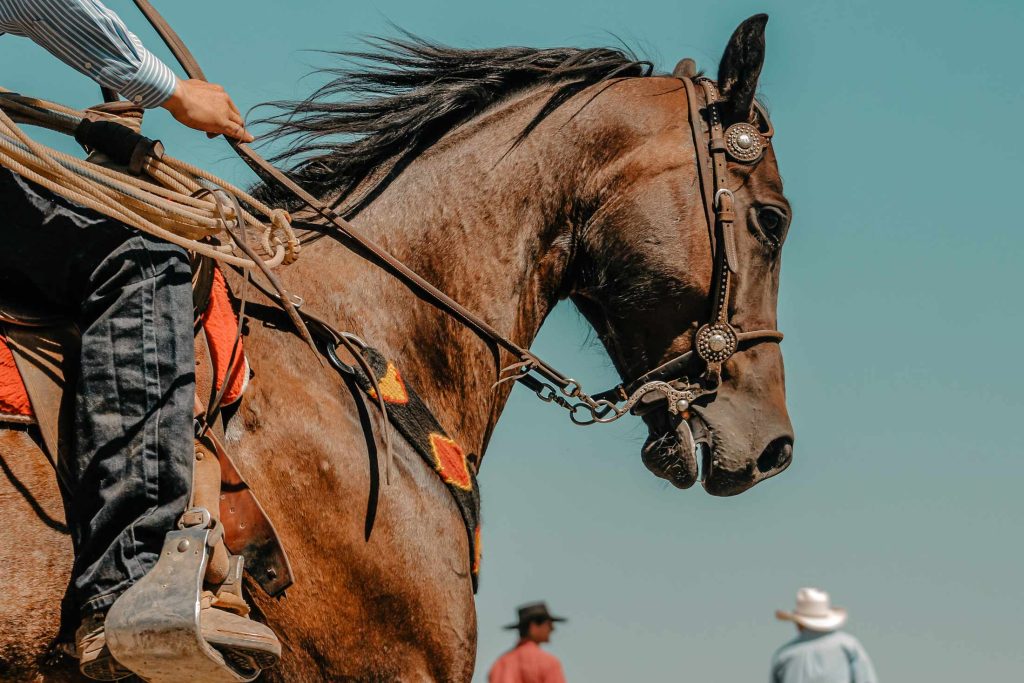 Rodeo is more than a competition; it symbolizes Montana's history and roots, embodying hard work and perseverance. These events bring communities together, preserving the cowboy culture that runs deep out here. So, if you're looking for an authentic Western experience, there's no better way to find it than immersing yourself in the rodeos of Southeast Montana.
For more info on Montana rodeos visit:
Visit our Southeast Montana events calendar for a full list of monthly happenings in the region.