A Weekend in Glendive, Montana
2022-07-01 15:46:00
Guest Blog
Glendive sits among Montana's rugged badlands, cut through by the Yellowstone River. Long before the Northern Pacific Railway established Glendive as a town, dinosaurs and other prehistoric creatures roamed the area. Aside from an abundance of fossils, you can find charming eateries and shops, public artwork and hiking trails in this unassuming agricultural community making it a great place for you to spend a weekend.
Have a Good Time in Montana's Badlands
Makoshika is Montana's largest state park and it's filled with hoodoos, capstones, sinkholes, and dinosaur fossils. Makoshika is the Lakota word for "bad earth or bad lands." The park, and much of the area around Glendive, lie within the Hell Creek Formation which is known for its rich Cretaceous fossil remains.
The Visitor Information Center at Makoshika State Park houses triceratops and tyrannosaurus rex fossils along with other badlands interpretive displays. Dinosaur fossils have been found in the park and you can hike Diane Gabriel Trail, a one-mile round trip, to see partially excavated hadrosaur vertebrae.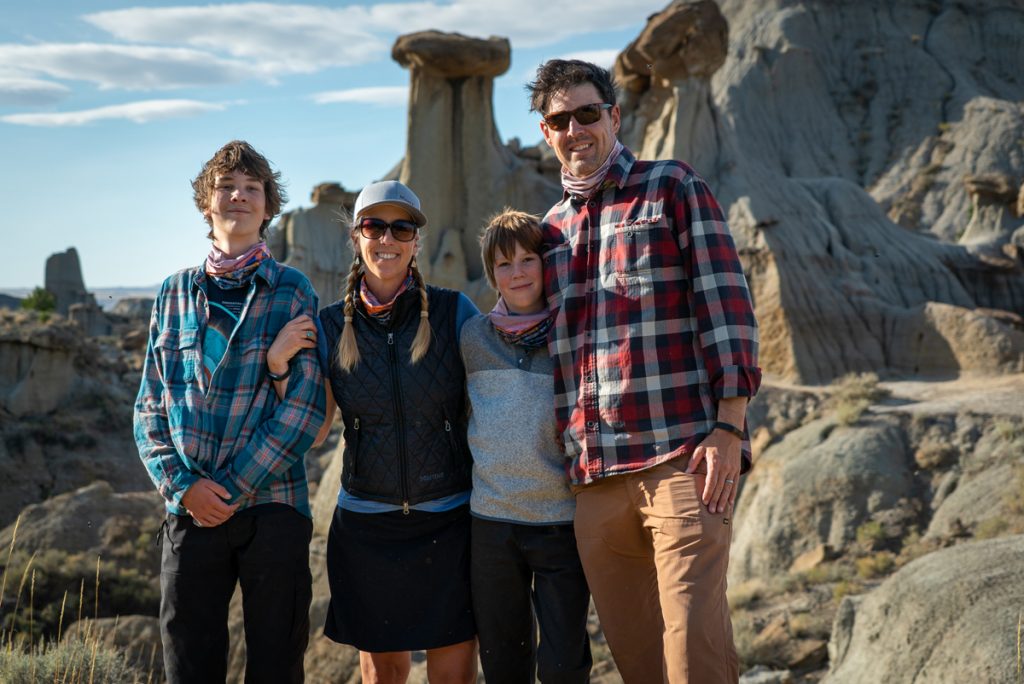 Capstone Trail, a half-mile loop, passes a natural bridge along with other wacky landscape features. The Twin Sisters are probably the most photographed features in the park and are located just a quick minute walk off the main road. Other trails in Makoshika will lead you deeper into the badlands, but be prepared when hiking into hot, dry weather in the summer.
Visit Makoshika State Park's website before you go, for visitor center hours, ranger programs and to be prepared for any road closures. The park is open daily from 7 a.m. to 10 p.m.
Wander Among the Classics
Glendive's Merrill Avenue Historic District runs parallel with the train track and is several blocks long. The historic district is listed on the National Register of Historic Places, along with 28 contributing buildings which all vary in architectural styles such as Classical Revival, Late Gothic Revival and Italianate.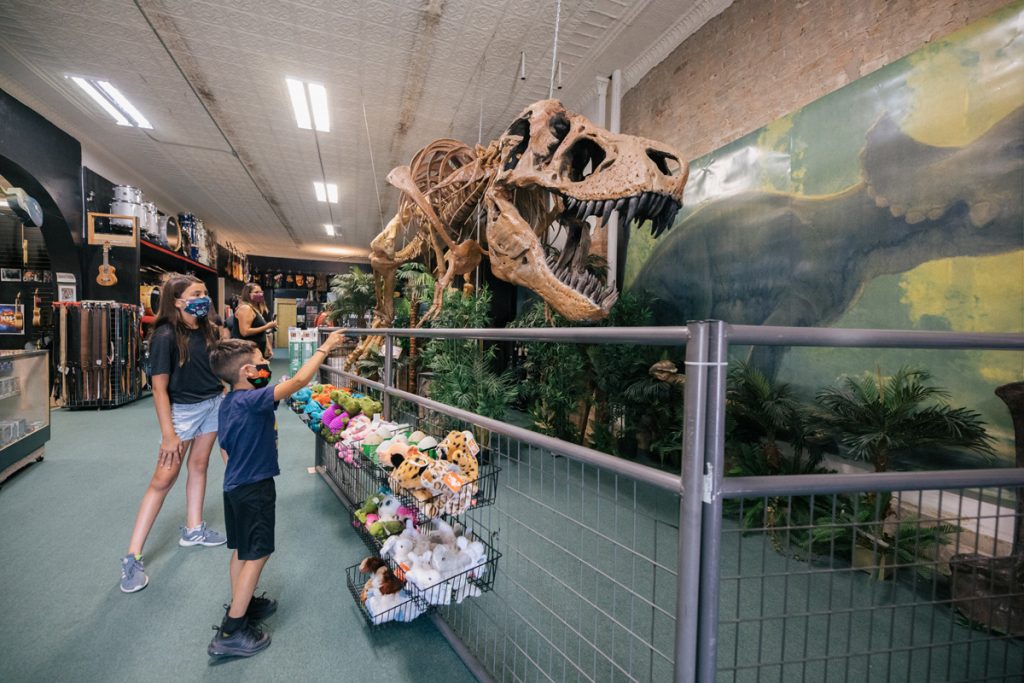 As you wander down Merrill Avenue, pop in at Hell Creek Music & More, which has the largest selection of guitars in Montana, a 38-foot replica of a T-Rex, comic books, music memorabilia, rocks, minerals, toys and more. Don't forget to look up while you are inside, the ceiling art is not to be missed.
Just as you exit Interstate 94 into Glendive, stop in Frontier Gateway Museum for an assortment of dinosaur fossils as well as exhibits which bring to life the history of Dawson County. You'll see a full-size skeleton cast of locally found "Margie" a Struthiomimus, fossils from a Stegoceras, Triceratops, Thescelosaurus, hadrosaurs and some other aquatic and plant fossils.
Before you leave, purchase a Montana Dinosaur Trail Prehistoric Passport from the museum and collect its stamp. Glendive is home to two stops on the Montana Dinosaur Trail (Makoshika's visitor center being the other) and the passport provides information on 14 extraordinary dinosaur facilities, their dinosaur specimens, exhibits and activities found in Montana.
Glass the Riparian Zone from the Bell Street Bridge
In mornings and evenings, the best wildlife watching in town is from the Bell Street Bridge which sits over the Yellowstone River. The bridge was built in 1926 and is on the National Register of Historic Places and because of that, it receives many visitors that come to appreciate the architecture. It's currently part of a bike and pedestrian trail and is easily accessed on foot from the Merrill Avenue Historic District or from the parking area at Eyer Park on the west side of the bridge.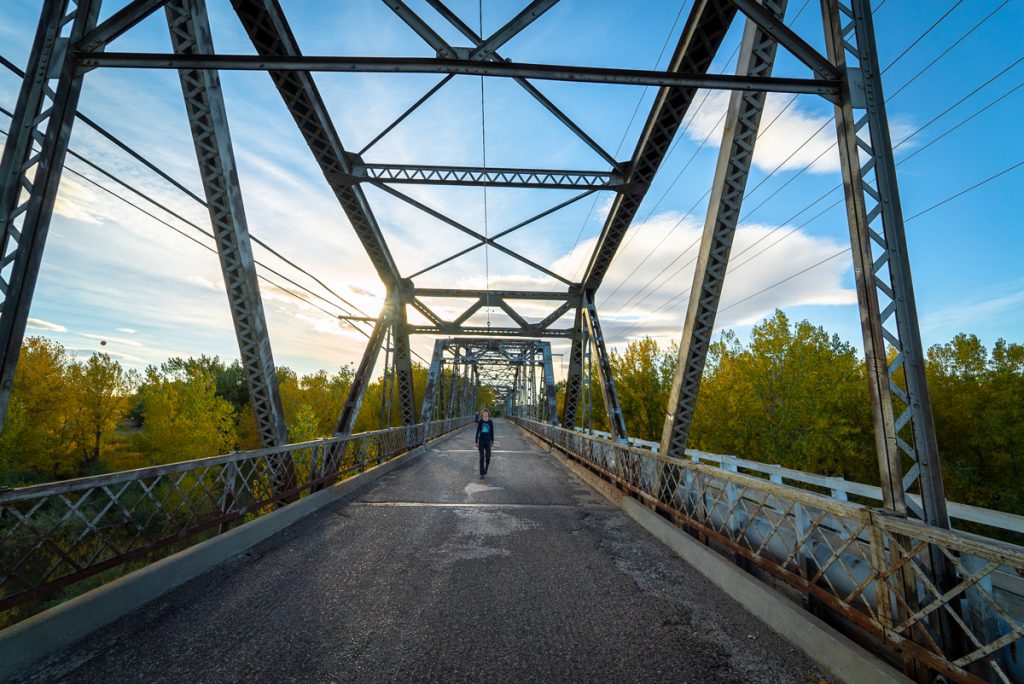 Because the bridge extends further than just the river, it provides a great vantage point for wildlife watching in the cottonwoods below and for ducks below on the river. I'd recommend watching the sunset from the bridge as it can be downright dreamy.
Eat, Drink, and Be Merry
Tucked into this town are a variety of charming eateries and shops. Bloom and Vine is a specialty coffeehouse, eatery and evening wine bar housed in a former greenhouse. The food is scrumptious, and you can enjoy live music some evenings. Or, try Glendive's best authentic Mexican food (and margaritas) at Los Amigos Mexican Restaurant. If your go-to is pizza, The Gust Hauf won't disappoint with their brick oven pizza, craft brews and seasonal patio dining.
Stargaze Among Hoodoos and Dinosaur Fossils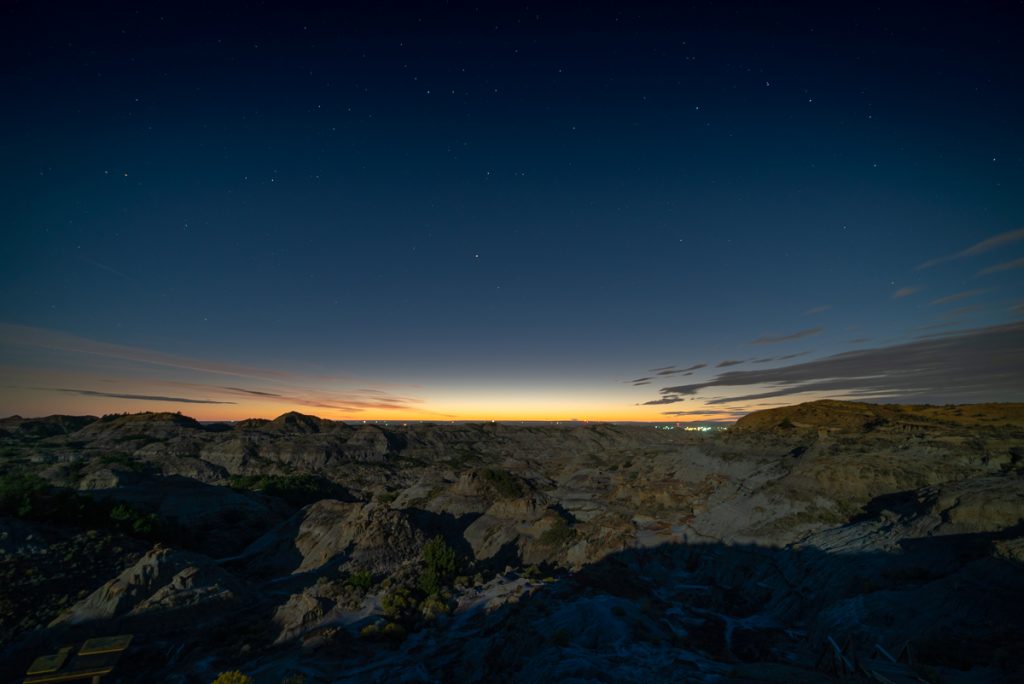 Before sunset, you'll want to head back to Makoshika State Park if you aren't already camping there, to catch color changing rocks as reflected by the sun setting and the star show that follows. At night, pinpricks of light poke through the dark sky fronted by silhouettes of hoodoos and the badland features. Bring binoculars or a telescope and a blanket, then lay back and watch the stars. Check out a map of all the excellent dark sky destinations in Eastern Montana at Montana's Trail to the Stars.
Insider Tip: Learn about how to time your stargazing trip with the moon phases and how to locate a site without light pollution on Traveling Mel's blog.
Guest Blog Bio
Melynda Harrison writes from Livingston, Montana. She explores the state (and the world) with her husband and two teenagers and shares their adventures at TravelingMel.com. Mel helps people plan their trips to Yellowstone and Montana at YellowstoneTrips.com.