Your Guide to Stargazing
2023-03-22 20:21:06
With the right timing, you can wish upon a shooting star in Southeast Montana. Stargazing is something that can be done almost anywhere, but there are factors that make certain times and places better than others. Montana is known for its beautiful big sky, particularly its night sky. Follow our tips on how you can get the most out of your stargazing adventure.
Tips for the Best Experience
The best time to stargaze is just before, during or after a new moon, when the sky is at its darkest due to lack of moonlight. When a full moon is visible, it's more difficult to see stars, but when the moon is between the Earth and sun (a new moon), it reflects less light than usual. This makes for darker skies, which means you're likely to see more stars, meteors and possibly even the Milky Way.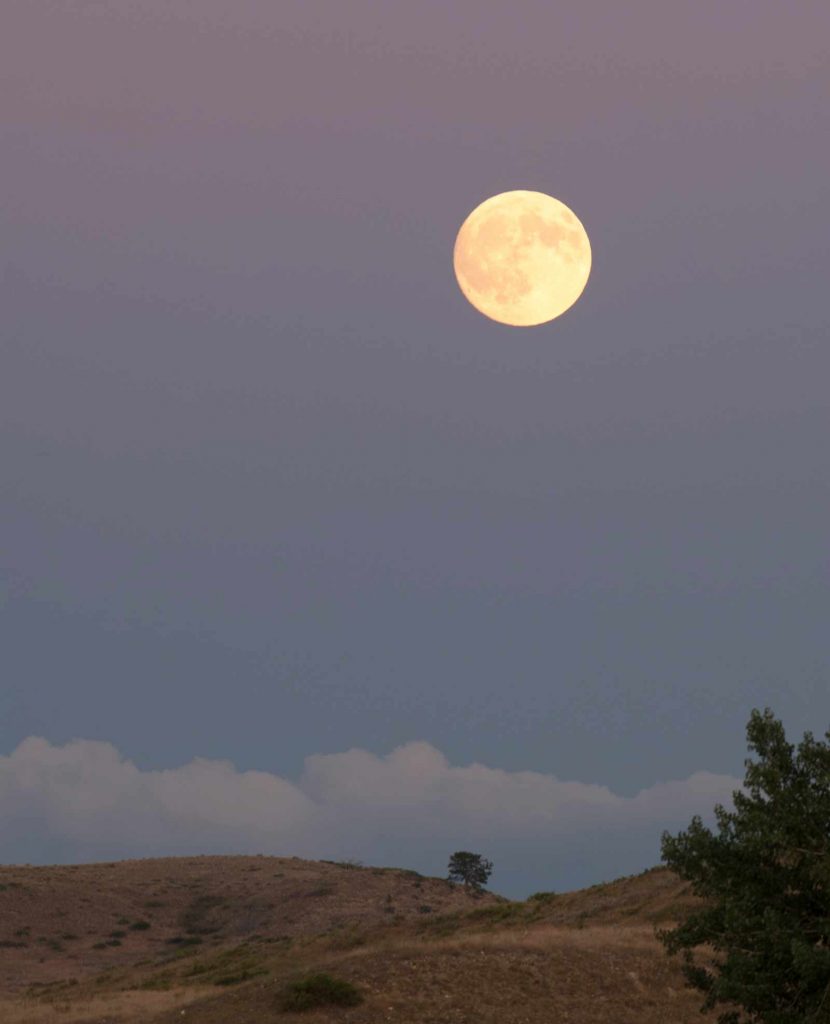 To get started, you'll want to check the lunar calendar. New moons occur every 29.5 days, but they're not always visible from Earth. During the first and third quarters of the moon (when it's waxing or waning), new moons aren't visible because they happen during those times when our planet is facing away from them in space.
For even darker skies than those offered by just a lunar calendar, consider visiting an area away from artificial lights. Streetlights, car headlights and even campfires can all affect how clearly you see constellations in the sky.
When and Where to Go
One great thing about stargazing is that it can be done all year around. Serious astronomers prefer autumn and spring because it gets darker sooner and the nights are darker for longer. Cloud cover can dampen your ability to see the stars, so check the weather forecast before you go.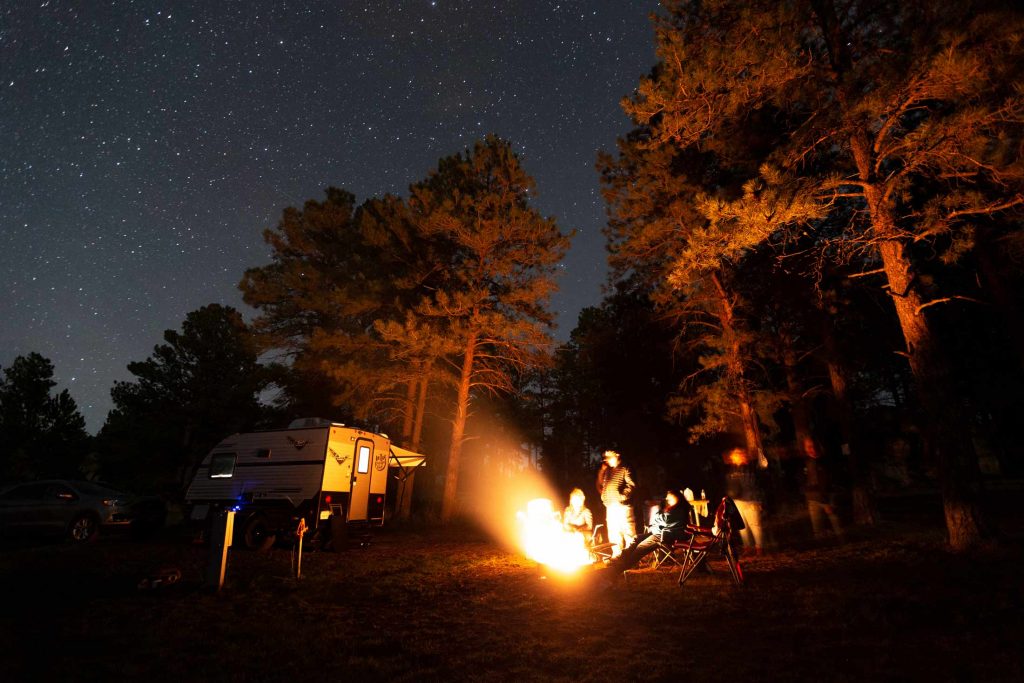 In Southeast Montana, there are several public spaces open for camping and stargazing. Our state parks and BLM land (Bureau of Land Management) offer quality dark and quiet spaces for night sky viewing. Check out Montana's Trail to the Stars for a map of the best stargazing destinations in Central and Eastern Montana.
One destination along Montana's Trail to the Stars, Medicine Rocks State Park, has been designated as an International Dark Sky Sanctuary—the darkest of dark sky destinations. An IDA Dark Sky Sanctuary is public or private land that has an exceptional or distinguished quality of starry nights and a nocturnal environment that is protected for its scientific, natural, or educational value, its cultural heritage and/or public enjoyment. We love Medicine Rocks State Park for its pristine dark skies, plus it's cool place during the day, nestled along the rolling prairies of Montana's eastern edge. We promise you will love with this remote, mystical place of "big medicine."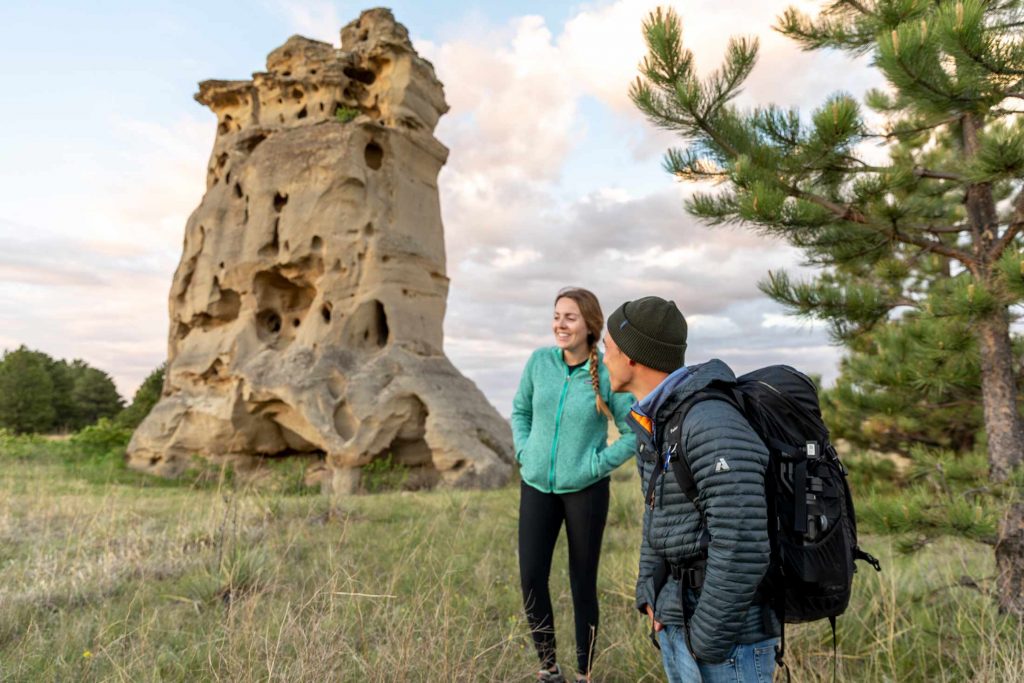 Your Stargazing Packing List
Pack a red-light flashlight - Using a low intensity red or green light allows your eyes to acclimate faster to the darkness than a white light illumination (like normal flashlight).
Binoculars - As a beginner, it's not necessary to purchase an expensive telescope to see the stars, but a visual aid like binoculars can help give you a closer look into deep space objects.
Warm clothes - Even in summer, Montana nights can be brisk.
Thermos of hot cocoa. For obvious reasons.
Astrological Events in 2023
Plan your night sky viewing around new moons and meteor showers to make the most out of your experience. Check out other dark sky programming with Makoshika State Park and Medicine Rocks State Park with Carter County Museum.
April
4/19 New Moon
4/23 Lyrid meteor shower
4/23 Puppid meteor shower
May
5/6 Aquariid meteor shower
5/9 Lyrid meteor shower
5/19 New Moon
June
6/11 Daytime Arietid meteor shower
6/17 New Moon
6/21 June solstice
6/27 June Bootid meteor shower
July
7/17 New Moon
7/29 Piscis Austrinid meteor shower
7/30 Southern Aquariid meteor shower
7/30 Capricornid meteor shower
August
8/13 Perseid meteor shower
8/16 New Moon
8/18 Cygnid meteor shower
8/30 Blue Moon
September
9/1 Aurigid meteor shower
9/9 September Perseid meteor shower
9/14 New Moon
9/18 Venus at greatest brightness
9/22 September equinox
9/28 Daytime Sextantid meteor shower
October
10/6 Camelopardalid meteor shower
10/9 Draconid meteor shower
10/10 Southern Taurid meteor shower
10/11 Aurigid meteor shower
10/14 Annual solar eclipse
10/14 New Moon
10/8 Geminid meteor shower
10/22 Orionid meteor shower
10/25 Leonis Minorid meteor shower
November
11/12 Northern Taurid meteor shower
11/13 New Moon
11/18 Leonid meteor shower
11/22 Monocerotid meteor shower
11/27 New Moon
11/28 Orionid meteor shower
December
12/6 Cassiopeid meteor shower
12/9 Monocerotid meteor shower
12/12 Hydrid meteor shower
12/12 New Moon
12/14 Geminid meteor shower
12/16 Comae Berenicid meteor shower
12/20 Leonis Minorid meteor shower
12/21 December solstice
12/23 Ursid meteor shower