Art connects us. It is an expression of our collective past, a reflection of an everchanging story and a pathway into the future. Perhaps no place in Southeast Montana better embodies these characteristics than WaterWorks Art Museum in Miles City, Montana.
When you think of a museum, images of bright lights and stark white walls in crisp open spaces come to mind. At this art museum, there is no natural light and not window to be seen, yet the gallery is inviting and open. Artists reflect time and again that their works show better here than in large galleries in big cities. Strangely enough and true to its name, WaterWorks Art Museum is located in the town's former water treatment facility, which was renovated to become a treasure "bunker" of art.
In addition to a large permanent collection of regional Montana artwork, the museum plays home to rotating exhibits featuring works from artists around the country. Open year round, WaterWorks Art Museum is dedicated to providing new and stimulating art for both Miles City locals and visitors.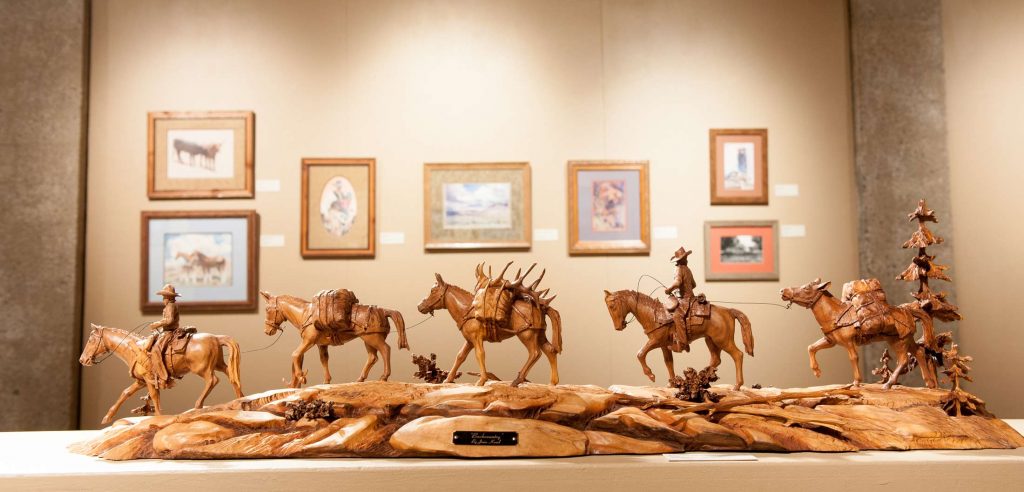 What You'll See
WaterWorks' exhibits, even within the permanent collection, are everchanging, so you could come to visit once a month, or once a year, and always see something different. Over the years, pieces have either been donated or curated for the impressive permanent collection which features photographs and art from both Miles City specifically and Montana generally. The collection features hundreds of vintage photographs from the late 1800s of the former Fort Keogh, Miles City and surrounding area, such as the Terry Badlands. You might also see works ranging from the modern Montanan artist Ted Waddell's abstract paintings to an original Charles M. Russell – a beloved Montana Old West painter.
In addition to the permanent collection, WaterWorks installs seven exhibits each year. With two years of advanced planning, these exhibits feature artists and their work from across the United States. Pieces range from watercolors and acrylics to carvings and sculptures of any variety of subject matters. The big sky is truly the limit. Sometimes the shows are curated by a chance meeting with artists, and other times calls are sent out for submissions. The result of this hard work is a rotating selection of fresh and unique artwork.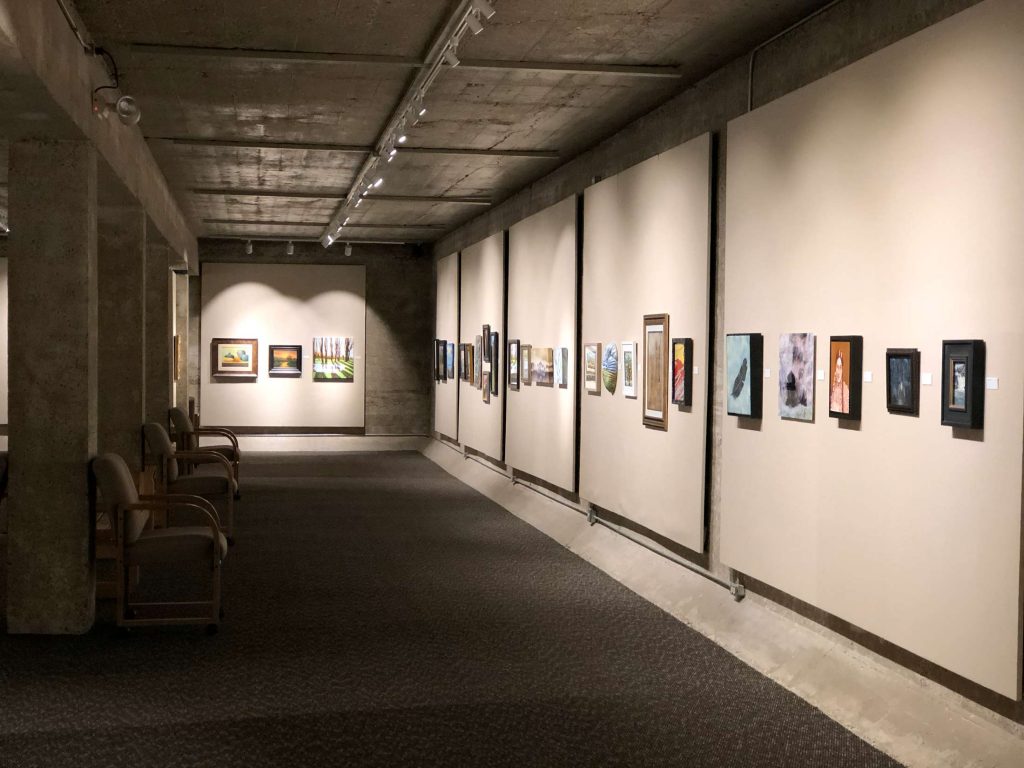 Art For All
WaterWorks Art Museum is dedicated to the display and discussion of art not just in Miles City but in all of eastern Montana. Each January, the museum hosts a juried art show, and from that collection, various pieces are chosen for a traveling year-round exhibit which visits 13 counties across the state. The travelling collection was born out of a desire to bring art to regions of Montana that either do not get a chance or opportunity to feature works from national artists. This opportunity to share in art is now central to WaterWorks' mission, as is art education. In addition to fun, hands-on classes for both adults and kids at the museum, WaterWorks offers workshops and outreach around the state ceramics, drawing, painting, traditional tribal arts and other traditional arts and crafts from around the world.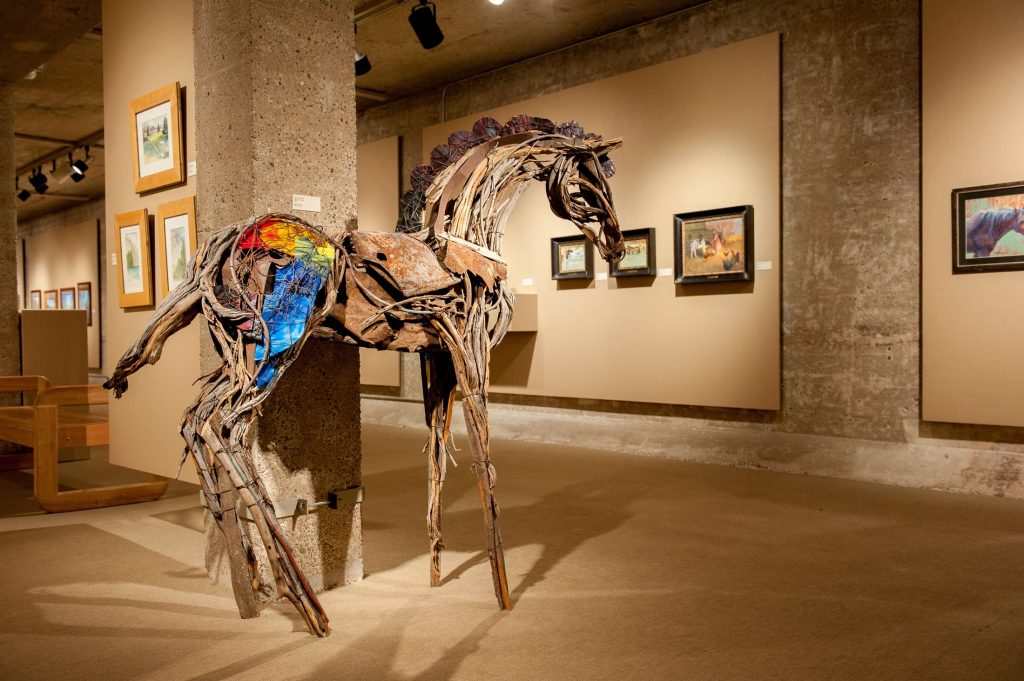 Storied Walls
Originally built as the municipal water treatment plant, the WaterWorks Art Museum building dates back to 1910. For over 60 years, water was pumped from the Yellowstone River and rotated from holding tanks on the bottom floors into larger settling tanks which were housed in the space that is now the art gallery. The water was then piped to Miles City residents and businesses. When a new facility was built in 1975, the building sat dormant for two years; however, during that time the WaterWorks Art Museum was very much "in the works." A group of citizens purchased the building and spent two years of nitty, gritty, hard cleaning—of removing silt and sediment by hand off the walls and floors. And in 1977, WaterWorks Art Museum opened its doors to the public. Over the years, the building has seen several renovations – and likely will continue to do so – including a gift shop and large classroom space. The building, listed on the National Register of historic places, is as much as part of the museum as the hard it houses. The artwork and the building meld to tell the complete story of this authentic, artistic place -- saturated in history and perseverance and peppered with grit to become a work of art in its own right.