Plan Your Next Southeast Montana Road Trip
2021-02-18 19:26:48
What's your favorite part of travel? Is it the actual traveling part, exploring new places, trying new food? For us – while we enjoy all of it - we love the planning process. From researching and determining the destination, to places to stay, activities to do and more, excitement comes from anticipating the trip.
But we know planning can be overwhelming, which is why we're here to help. Using our new Southeast Montana itinerary builder, we've made it simple. Just click to create your very own personalized itinerary, including a map to direct you from one destination to the next. Big space is in our nature – our itinerary planner will help you find the perfect trip for you.
1. Getting Started
It's easy to get started. Click the 'sign up now' option in the section below. Or, on the left side below the search button, click on the icon with the arrow to start the process.
Next, create your own customized login. This way you can come back at any time to edit your vacation. All you need is your name, email address and a password and you're in!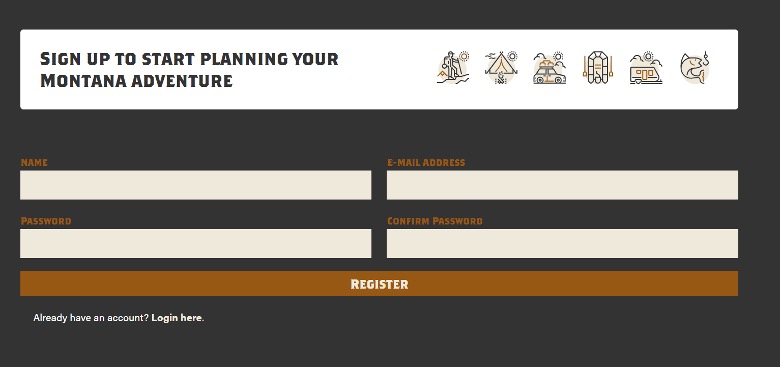 2. Planning Your Trip
Now that you're in and ready to start planning, select any of the tabs at the top of the SoutheastMontana.com page – Places To Eat & Drink, Places To Stay, Things To Do, Places To Go or Plan Your Trip. From there, the menus under each tab will give you options for activities, lodging and restaurants across Southeast Montana.

Maybe you're looking to visit all the dinosaur hot spots in Southeast Montana. Click on Things To Do, then Dinosaurs and you'll see this list below. Hit "add to trip" for any of the museums or parks you wish to visit or that you want to save for later. When you've compiled a few and want to see what you have so far, click the map button in the top right-hand corner of the screen for a quick overview. Or, if you want to see a more in-depth look, click on View Full Trip.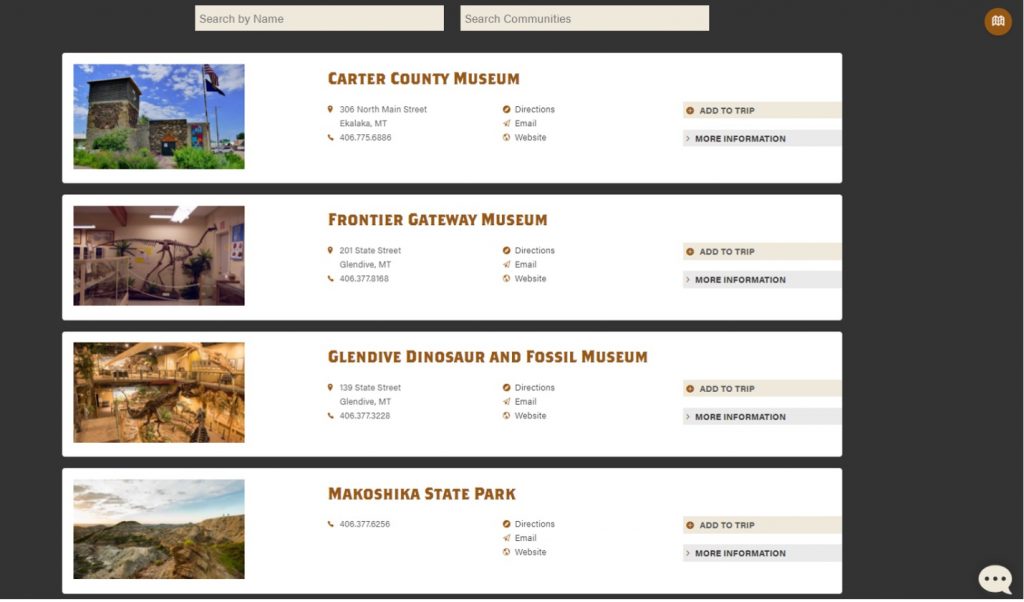 3. Hitting the Road
From here, you'll find a map with each of the spots you added, and a list below the map with the information for each location. The best part? Clicking the Print button above the map will give you a full list with contact information for you to print and take along as you travel. Or, if you haven't finalized your plans yet, you can log out and come back when you've made more concrete plans. All you have to do is use your login information, and all those places you saved before will be waiting for you.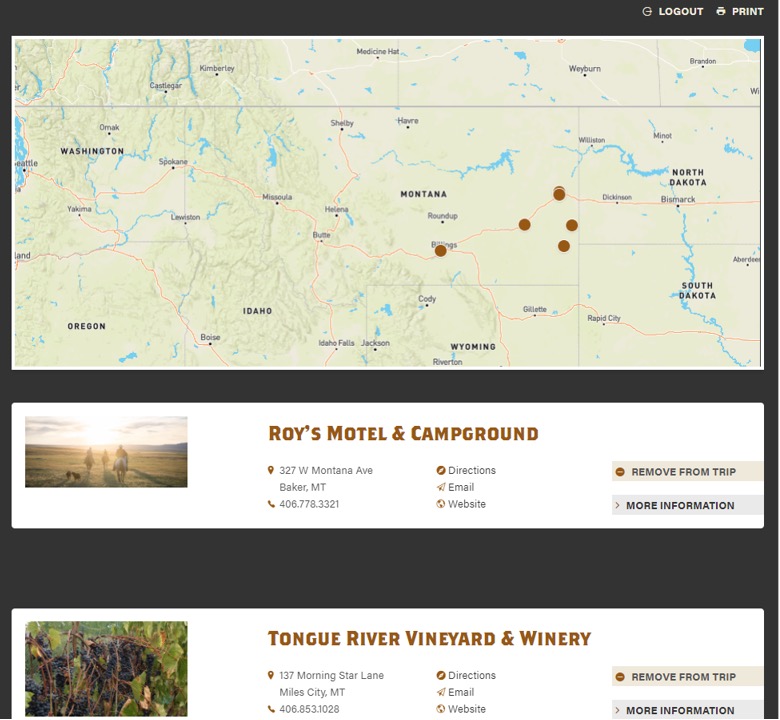 And just like that, you're on your way to writing your own story out here in Southeast Montana. We can't wait for you to experience all that this corner of the state has to offer. Have questions? Contact us at info@southeastmontana.com and we'll be happy to help .
Traveler Alert: Please remember to check ahead of time as services may not always be open or may change, stay home if you're sick and follow local guidelines and protocols. For more information, visit SafeOutHereMT.com.