Food just seems to taste better when it's cooked over a campfire under the big Southeast Montana skies. When you're faced with cooking outside your kitchen – read: limited supplies – it can be a challenge. But, out here in Southeast Montana, we've learned tips and tricks over the years to make the most of what you have at your disposal.
We asked the Visit Southeast Montana Executive Board of Directors to share their favorite recipes for your next big camping adventure out here. Consider this your "ask a local" version of camping recipes.
Dale Galland (Past Chairman)
Dale's Evening Refresher (for those over 21 only)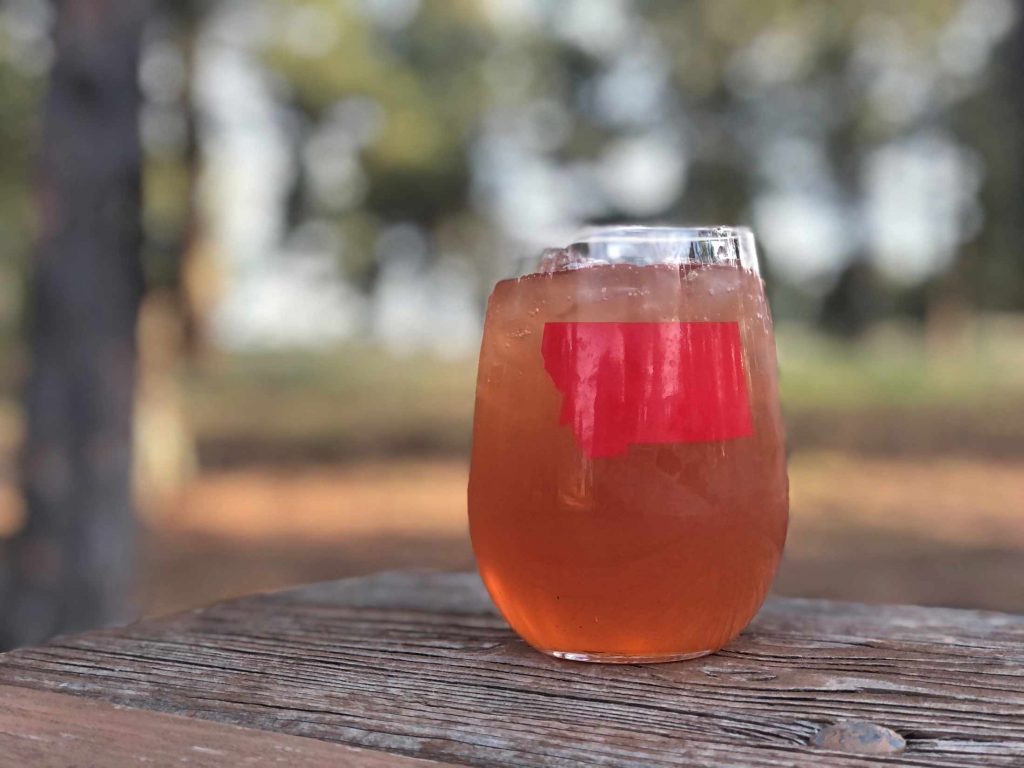 Ingredients:
Wild Huckleberry tea
Wild Huckleberry lemonade
Wild Huckleberry vodka
Ice
Cup
Lawn Chair
Directions:
Mix equal parts of the liquids, shake pour over ice in a tall glass, sit in a lawn chair, slowly sip and enjoy.
For those under 21, mix equal parts tea and lemonade, shake and pour over ice.
Dale says: This recipe mellows out all stressful camping situations that will arise during the day and help you have a wonderful evening.
Jeff Ewelt (Chairman)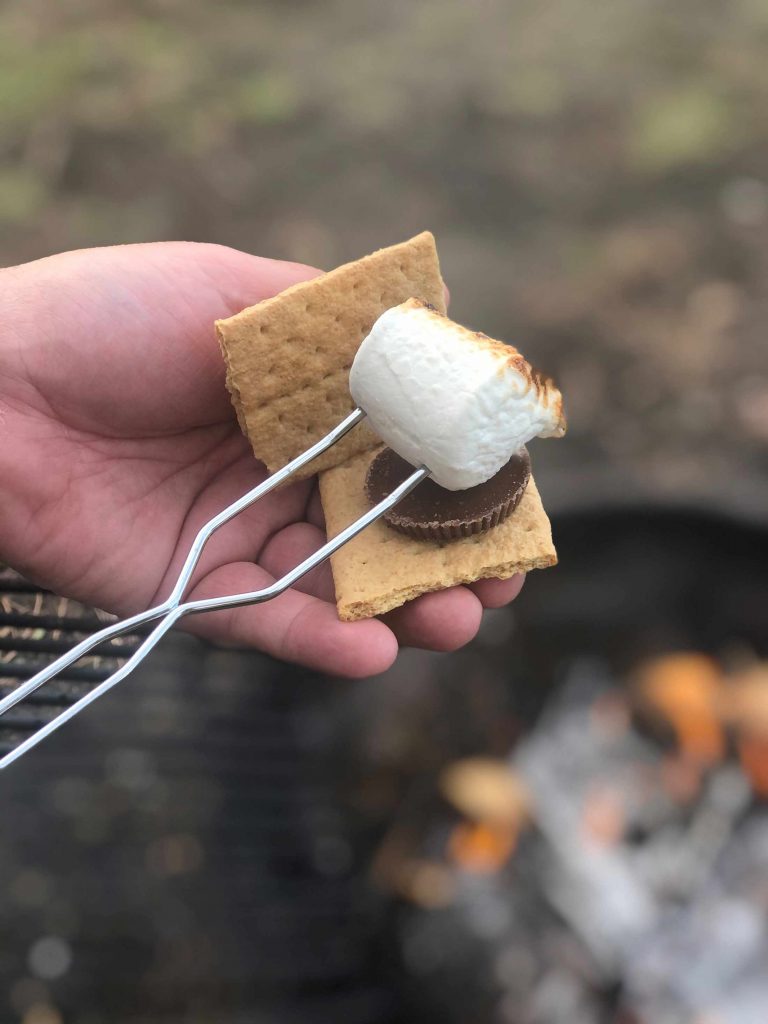 Ingredients:
Graham crackers
Marshmallows 
Reese's peanut butter cup
Directions:
Break graham cracker in half; place peanut butter cup on one half. Roast 1-2 marshmallows and add to other cracker then smoosh together "s'more style."  
Jeff says: Ohhhhhweeeeeee!
Sabre Moore (Vice Chair)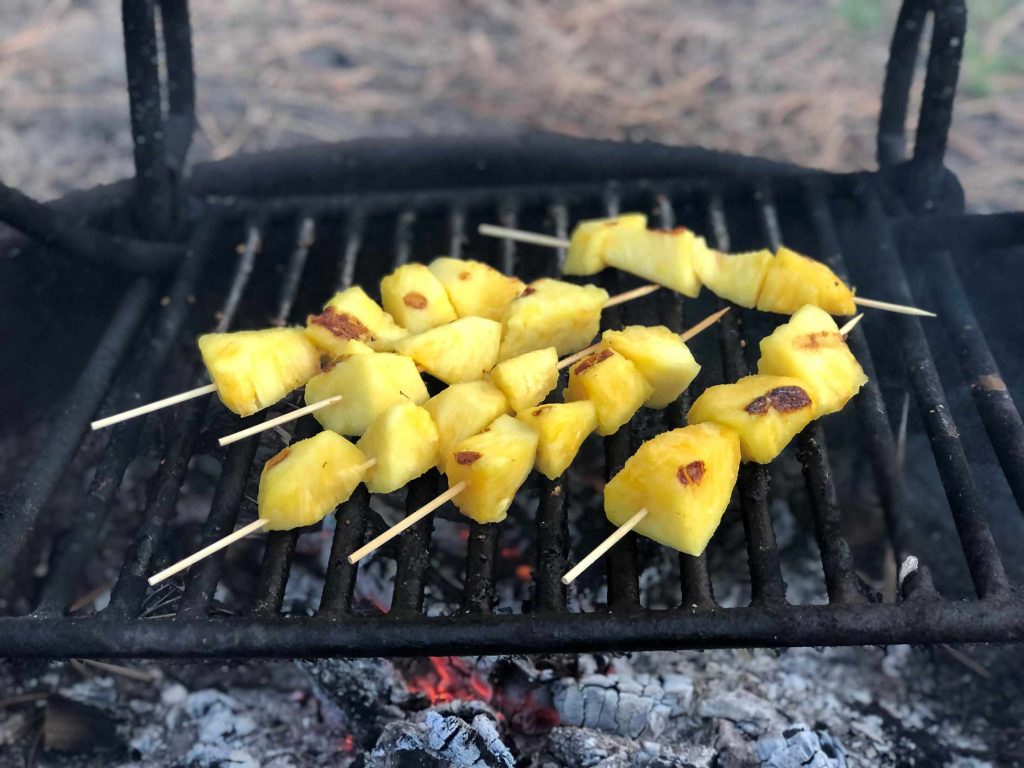 Ingredients:
Pineapple, cut into cubes
Metal skewers & hot pad
Directions:
String pineapple cubes on metal rod. Grill on portable grill or try over a campfire, until almost burned. Reminder – the metal skewers will get hot!
Sabre says: Sweet and smokey deliciousness on the prairie!
Jessica Malone (Secretary/Treasurer)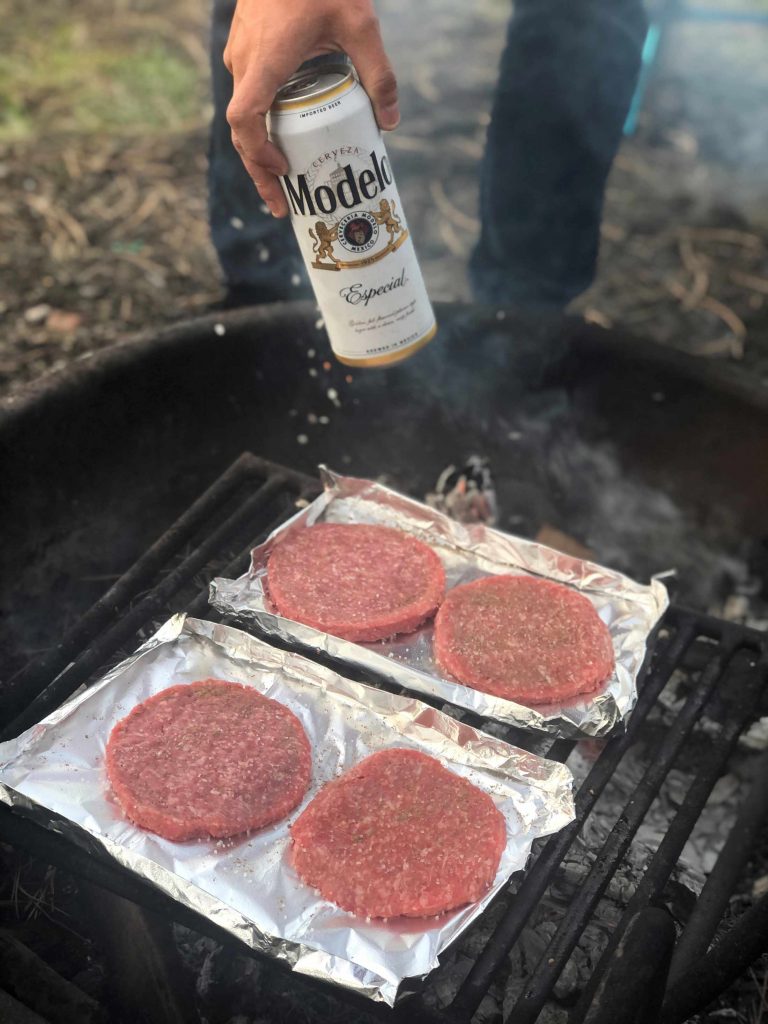 Ingredients:
Freshly caught fish
Beer
Burgers/brats
Tin foil
Alpine Spice seasoning
Fresh veggies
Olive oil
Directions:
For the fish, fry it in the skin on a stone in the campfire coals. For the brats and hamburgers, soak in beer before cooking over a campfire or portable grill. For the veggies, wrap in tin foil with olive oil and Alpine Spice seasoning and cook right over the coals.
Jessica says: Pouring beer over the meat not only flavors it, but keeps the coals from getting too hot so the cooking temperature is right!
Now we want to hear your favorite meals to eat while camping. Head to our Facebook page and share your camping favs.
Click here to find your next camping spot in Southeast Montana.