Digging Dinosaurs and Fossils
2023-01-11 17:55:44
Southeast Montana is full of paleontological wonders from the Late Cretaceous period. Eastern Montana's Hell Creek Formation yields a high concentration of dinosaur fossils due to its unique erosion and ground disturbance. Alongside paleontologists, visitors too can help make big discoveries each year as snow, rain and wind expose more finds.
Museums & State Parks
If you are dying to see dinosaurs up close and personal, start with our museums and state parks. At Glendive Dinosaur & Fossil Museum, you'll find an awe-inspiring collection of 24 full-sized dinosaur fossils and replicas. Exhibits are presented in the context of the biblical timeline, and it is the country's largest creationist dinosaur museum.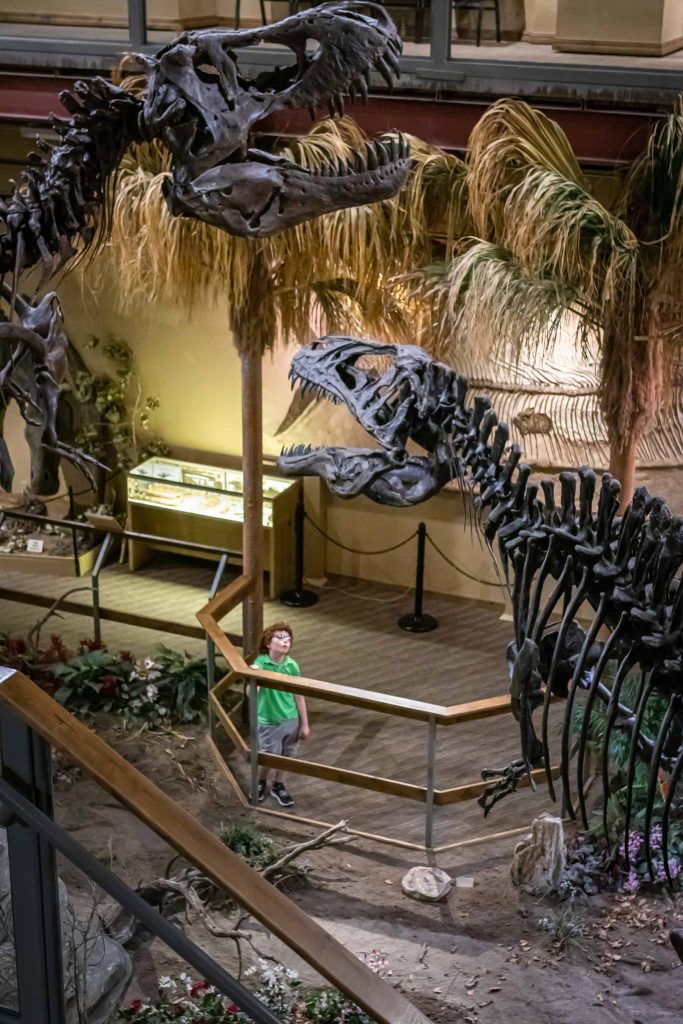 Another stop with dinosaurs and fossils in Glendive is the Frontier Gateway Museum which features a full-size Struthiomimus replica named Margie. Your third and last stop in Glendive is Makoshika State Park, where some of the world's best preserved dinosaur fossils have been found on its 11,000 acres. Inside the visitor center, you can view the remains of a Tyrannosaurus rex and Triceratops.
Head down the road to Ekalaka for one last big stop at Carter County Museum. There's an impressive collection of paleontological finds, including a mounted skeleton of a Hadrosaur, complete skulls of Triceratops and a juvenile Tyrannosaur—all of which were collected in the local Hell Creek Formation.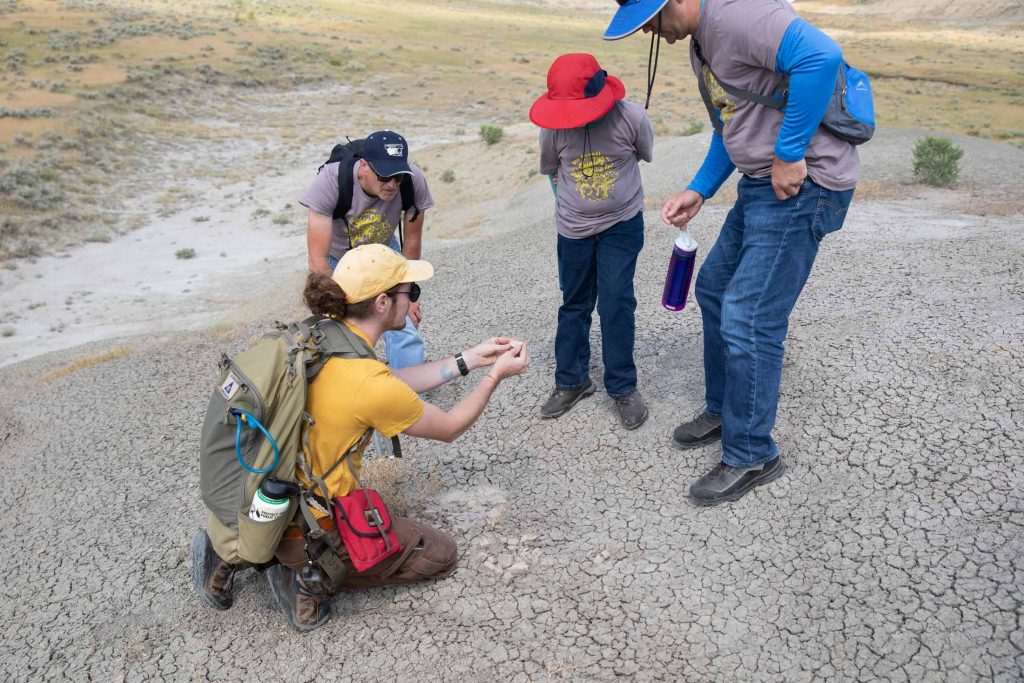 Guided Gigs & Digs
We dig dinosaurs out here, and you can, too. Several regional organizations lead individuals on private or group digs and teach fossil preservation and preparation.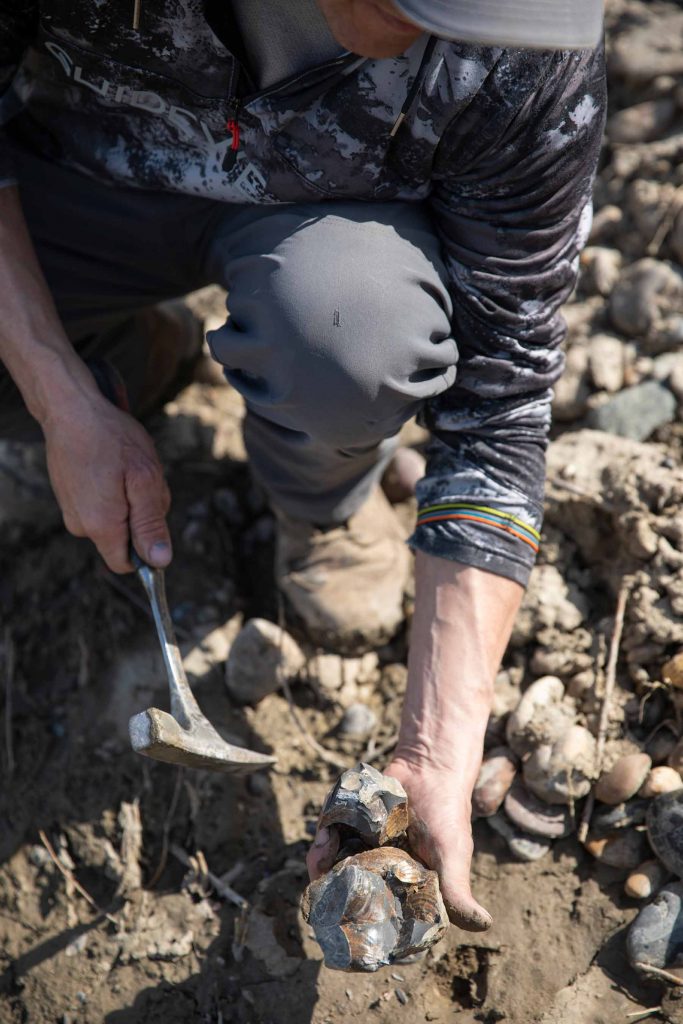 Dig it Yourself
Southeast Montana has an abundance of public land open to recreationists; this includes fossil and rock hunting. Be aware collecting vertebrate fossils is illegal on public land, but there are several invertebrate fossils and pretty rocks you can collect. Along the  Yellowstone River, you can find ammonites, Pelecypods, gastropods, high-quality moss agates, patterned jaspers, colorful chert and other fossil imprints. We suggest Yellowstone River Adventures for an alternative way to fossil hunt and rock-hound.
Many well-preserved leaf print fossils have been discovered at Castle Rock Lake just outside of Colstrip. Walking the trails around the lake, you can also find fossils within the red clinker scoria. Traverse the deep canyons and hills of Strawberry Hills Recreation Area near Miles City for petrified wood of sequoia trees. The stream bottoms also contain large fragments of colorful agatized petrified wood.
For those dinosaur fanatics who can't get enough, discover our paleontological treasures along The Montana Dinosaur Trail. Trail followers will have opportunities to see one-of-a-kind specimens like "Margie," the Struthiomimus or visit a dig site at Makoshika State Park. Visit MTDinoTrail.com to learn more about the Prehistoric Passport and all 14 locations across Montana to receive your dino stamps.