It's like the decades-old hit travel show, Lifestyles of the Rich and Famous.
The Moss Mansion Museum demonstrates the Great American Dream during the early 20th century. Located in Billings, the largest city in Montana, this historic home retains the grandeur and polish of an era of opulence, while providing great insight into what some would consider "Billings' First Family."
When you visit Southeast Montana, a tour of the Moss Mansion Museum should be on your To Do List.
This historic home tells the story of Preston Boyd (P.B). Moss and his wife, Maddie, who built the stately home for their young family in 1903. Now, more than 100 years later, the Moss Mansion is a testament to not just wealth and Western history but also the impact that one or two individuals can make on a town.
A trip to The Moss, as it is locally called, gives travelers and locals alike a glimpse into both P.B.'s entrepreneurial mind and a tightly-knit Moss family. Whether you meander on your own or join a docent-led tour, you will leave Moss Mansion with an understanding of the family's story and how they still impact the Billings community today.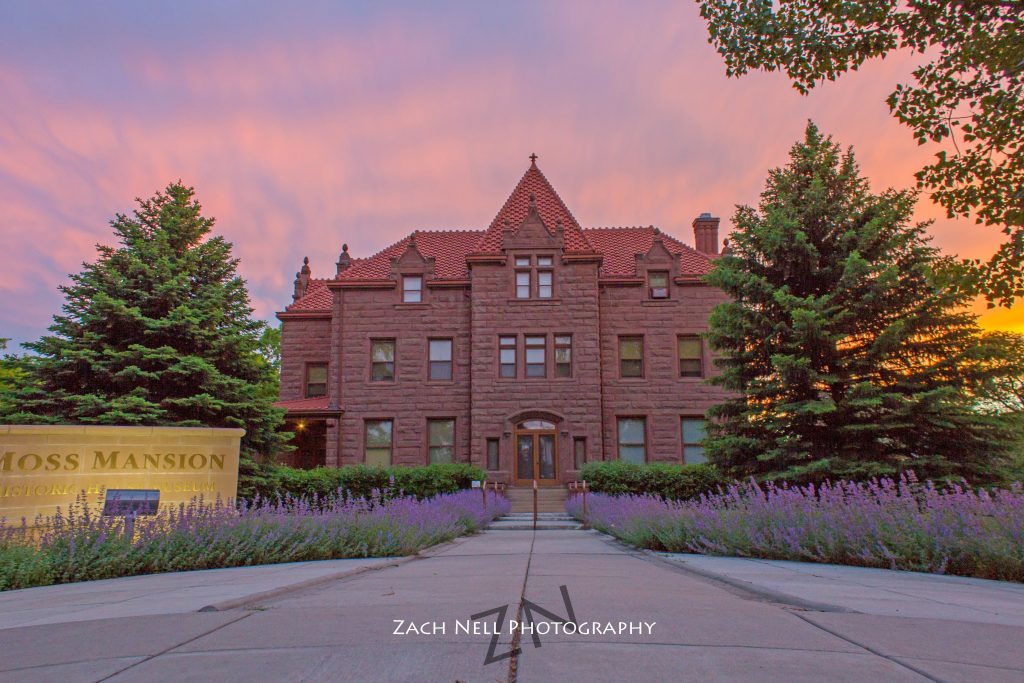 Entrepreneurial Spirit
According to Jenna Peete, executive director of Moss Manion Museum, P.B. Moss has been tied, in some way, to at least 70 different financial ventures, many of which are still in existence.
He is most well-known for his role in regional banking during the time when Billings and the West were booming. The railroads had opened the West to expansion and opportunity, and Moss capitalized through multiple ventures. He was involved with utilities and communications – organizing the first telephone company in the region while also founding a newspaper that eventually became the Billings Gazette, along with starting a central heating plant and the Billings Utility Company. He developed the Billings Light and Water Power Company with H.W. Rowley.
P.B. Moss also built the Northern Hotel – which has its own amazing story, rising from the ashes, so to speak, multiple times. In fact, from the Northern you can walk west for 10 minutes along First Avenue North and by cutting north two blocks, arrive at The Moss. Staying at the Northern and touring the Moss Mansion gives you dual touchpoints with the Moss family for a deeper understanding of this their enduring influence.
Students who attend Rocky Mountain College also connect with P.B. Moss, who helped found the Billings Polytechnic Institute, one of the two educational institutions that merged to form today's small, private and prestigious college.
Moss also spent time and money in ranching, specifically cattle and 80,000 sheep. While his family had ties to the East, mainly for education and finishing schools, P.B., Mattie and their children also spent time on their ranch, thus understanding the intense physical labor and grit necessary for success.
P.B.'s wife Maddie was accomplished in her own right as an artist, founder of several civic groups and general fun mother. In fact, according to records, "The children thought P.B. was stern and Mattie was Fun – the children's nickname for her." Mother to six children, Mattie was also the first woman in Billings to drive a car, according to her daughter Melville's recollection.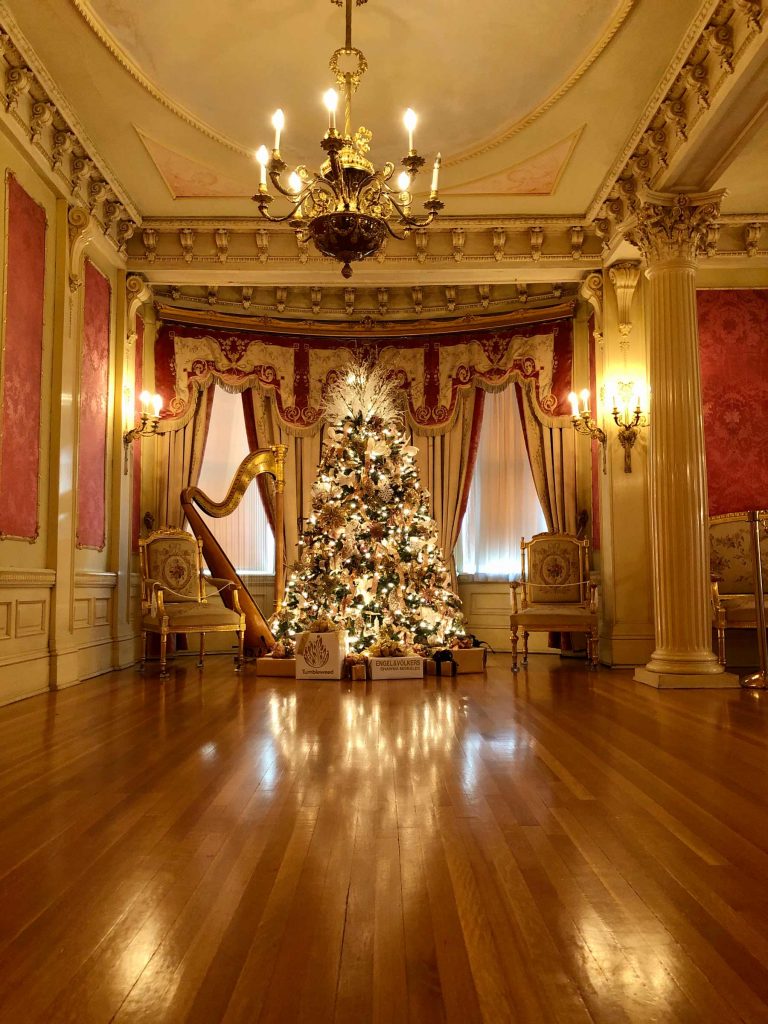 This House Is a Home
Moss Mansion itself tells its own intricate tale. It was designed by New York architect Henry Janeway Hardenbergh, who was the mastermind behind the original Waldorf Astoria and Plaza Hotels. But different than hotels, the Moss was created for family in every way, including "modern inventions" such as heated indoor plumbing on each floor, an electric bell system for servants and an early-day rotary phone. Co-joining or in-suite bathrooms were also a novelty in 1903.
Museum exhibits, including personal correspondence and childhood games and toys, demonstrate that, despite the home's opulence, multiple family generations truly lived in the house. In fact, the last of the Moss siblings, Melville, resided in the home until her death in 1984. She is credited for the protectiveness and care of the mansion over the years. The home is on the National Register of Historic Places and that alone makes it worthy of a visit.
Entertaining Every Time of the Year
The Moss is an amazing story every time of the year – from the blossoming crab apple trees in the spring to the crisp wind-swept leaves of fall – but Christmas time is a special time.
The stately home is framed in lights during the long, dark December days and every room boasts a holiday tree, each a varied rendition of the year's theme. Visitors can vote on their favorite of 15 trees or simply wander the massive hall, envisioning a time before video games and mobile phones. For a more intimate experience, reserve a Christmas evening tour or bring the kiddos for a small-group experience during a Not So Silent Night – Stories with Santa. The adults-only Christmas Spirits Around the World features five tasting stations for mingling at the Moss - be sure to look up #MerryMoss for stunning images.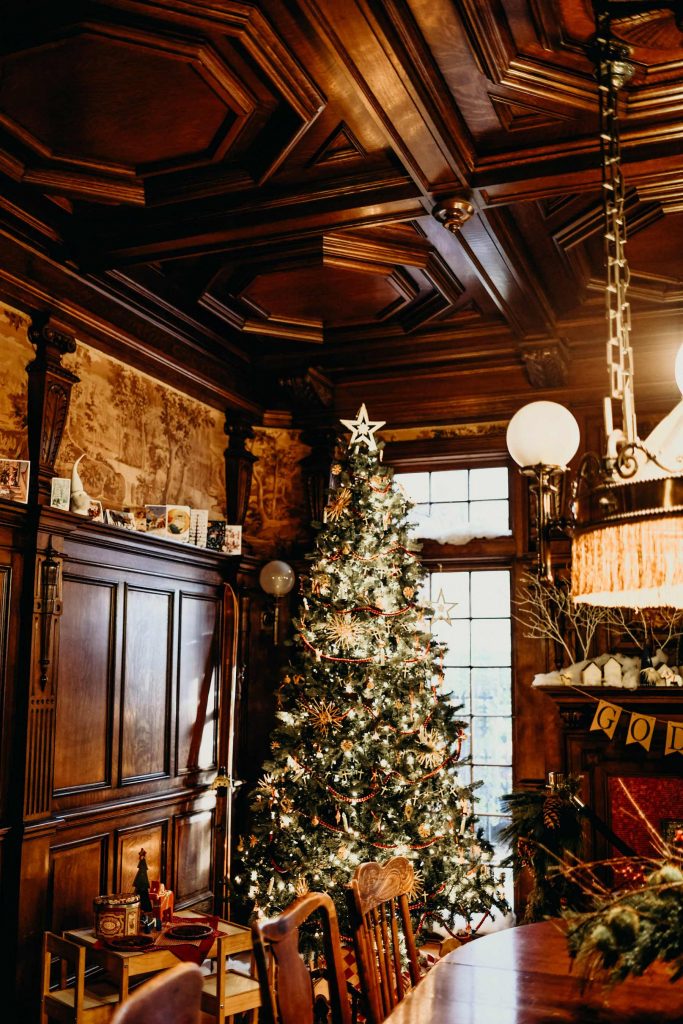 The mansion also provides an intriguing backdrop for many seasonal events each year. Some of the most popular happen around Halloween, including the Haunted Maze and the bonus Montana Spirits tours, which includes the rarely shared and potentially creepy (think cold and dark) third floor. Follow #HauntedMoss for more.
During the warmer months, the beautifully landscaped grounds are perfect for private events and weddings but also public venues like SpringFest, an annual plen air art show with more than 50 vendors, or Masters & Mimosas, which pairs master artists and master gardeners with attendees and their creative muse in the stunning Moss gardens.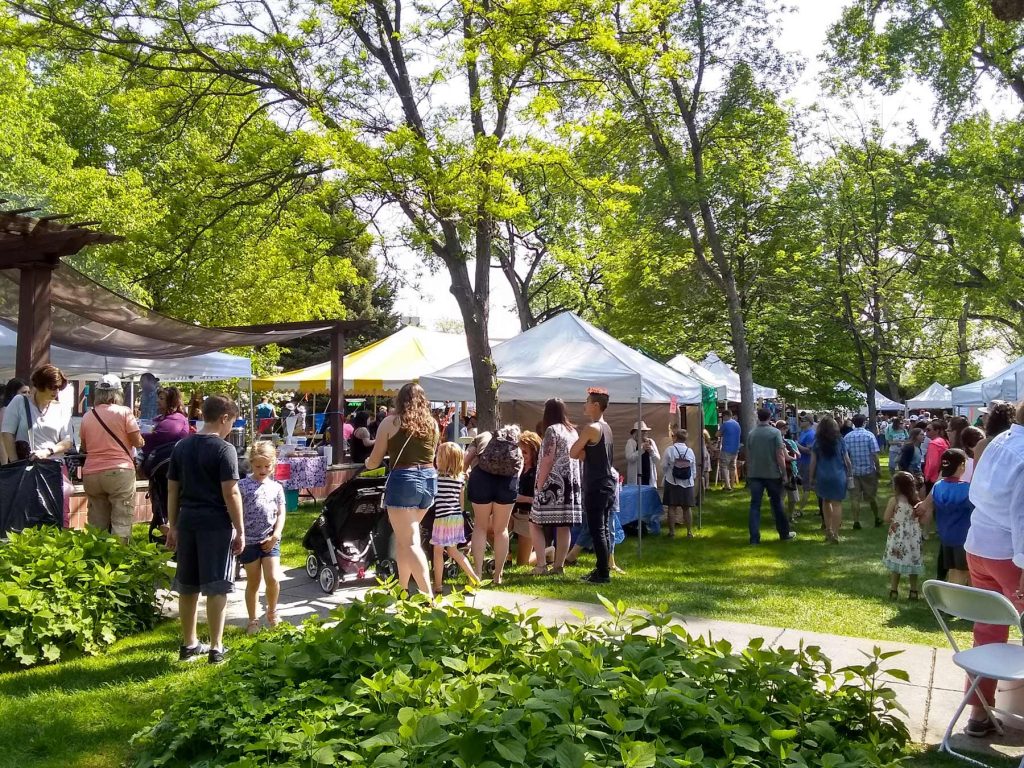 If you really dig history, you may want to make reservations for a Private Trunks & Treasures tour. You will don your booties and gloves to peek into the closets and non-public tour areas of the mansion with a Lead Site Historian. Or, book a table at the Party for Preservation.
For a truly unique experience (calling all guys), try the annual Cigar Dinner which melds a top-notch multi-course meal, premium liquors and – of course – fine cigars for gentlemen of leisure.
For those who like more intellect with their fun, make reservations for a game of Clue or a Murder Mystery Dinner, all set in this amazing venue. To learn more about Moss Mansion events, follow them on Facebook or see the Moss calendar of events. If you are planning a visit, click here for hours, admission prices and other details.