Camping for Every Type of Adventurer in Southeast Montana
2023-03-03 18:21:14
Camping offers an escape from the hustle and bustle of life and a chance to enjoy nature up close and personal. In Southeast Montana, there's a camping adventure out here for everyone's level of comfort. Some people prefer to camp off-grid for the solitude. Others love to stay in luxury campgrounds and enjoy Wi-Fi. It does not matter where you lay your sleeping bag, your views will be epic, your campfire will be cozy and your experience will be memorable.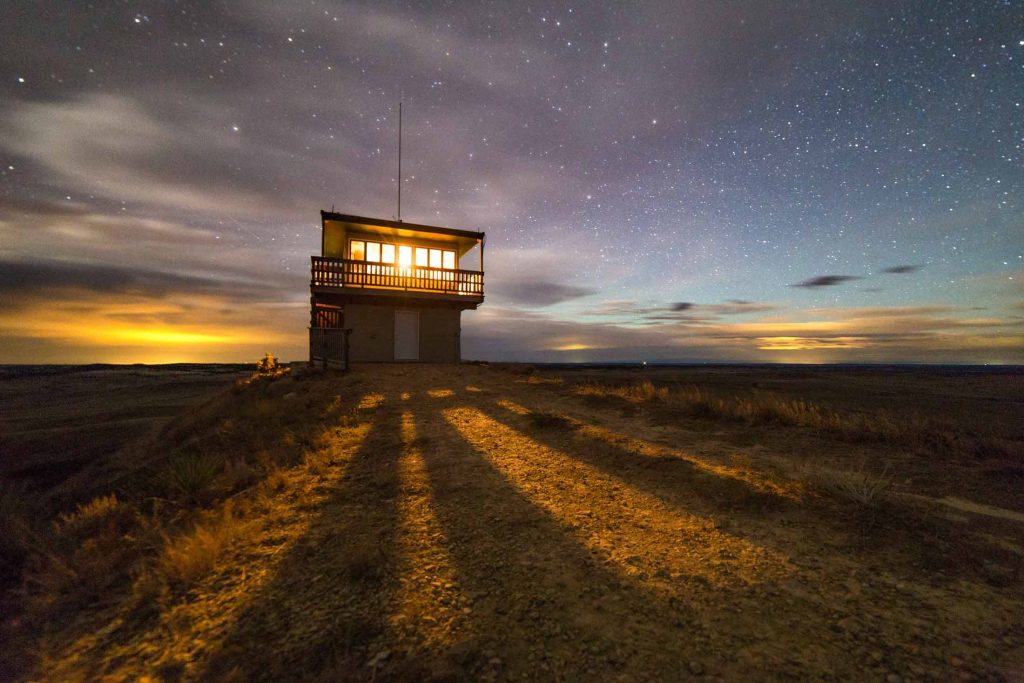 Panoramic Views
Spend the night enjoying incredible 360-degree views in a decommissioned fire lookout tower. These rustic retreats are like one-room cabins equipped with bare essentials. Diamond Butte Lookout sits atop a 30-foot masonry tower in the Custer National Forest, about 40 miles from Ashland. This vantage point offers amazing sunrises out of the nearby hills, sunsets against the Bighorn Mountains and stargazing on clear nights. On your visit, be prepared for a short hike up to the lookout from the parking area and bring your own bedding and cooking gear. Make your reservation through the US Forest Service on Recreation.gov.
Water Adventures
Feeling adventurous? Paddle to a boat-in-only campsite, offering solitude that only remoteness can provide. Day Board Nine and Black Canyon campgrounds are first-come, first-serve sites within the Bighorn Canyon National Recreation Area. You'll travel south five or eight miles from Ok-A-Beh Marina on Bighorn Lake around canyon fingers and crevices towering more than a thousand feet above the water. While you're there, stop at Yellowtail Dam Visit Center for a bird's eye view of the dam. For more information, visit NPS.gov/bica.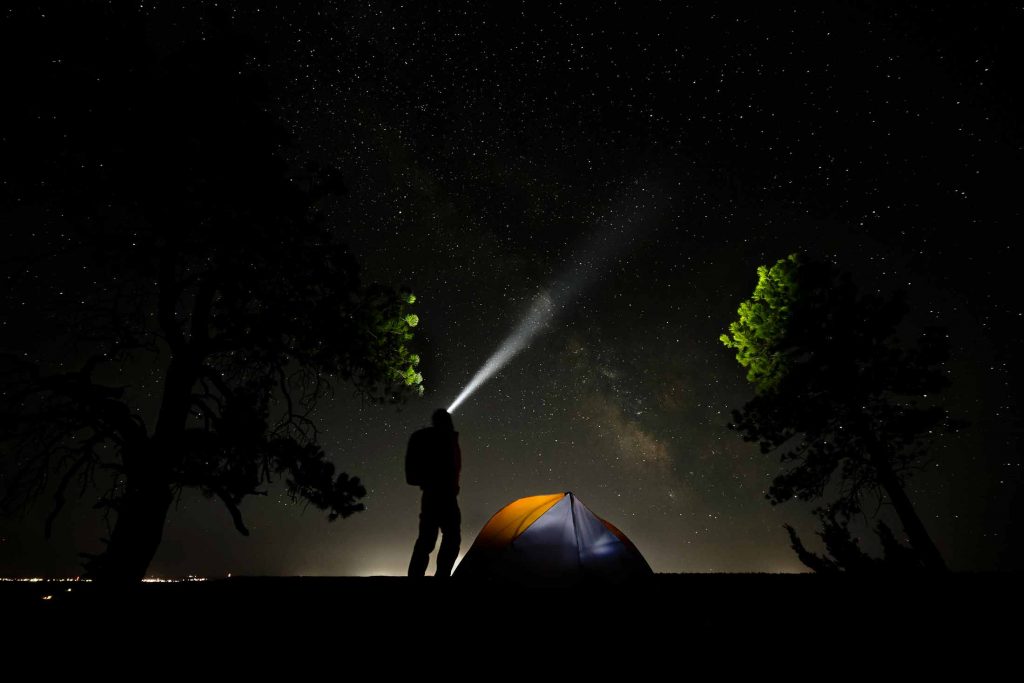 Sleep Under the Stars
Experience nature at its best and spend a night out under the stars in the quiet, primitive public lands of Acton Recreation Area. Dispersed camping is permitted on BLM (Bureau of Land Management) lands, perfect for those who enjoy searching for a serene spot to pitch a tent far away from crowded, light-polluted campgrounds. Located just 25 minutes northwest of Billings, Acton is perfect if you want to stay close to Billings while still getting away from city lights for a night. For stargazing tips and information, visit TrailToTheStars.com.
A Unique Experience
If you're looking to get a little more air under your tent, here's a decidedly cooler sleeping accommodation that will do the trick. Makoshika State Park offers a campsite equipped with a teepee at Cain Coulee Campground. The park's other unique features make this stay a one-of-a-kind trip. Hike around its incredible sandstone formations, cap rocks and fluted hillsides or play a round of disc golf at its 18-hole course. The teepee can be reserved through Montana FWP at ReserveAmerica.com.
Off-Grid in the Backcountry
For many, the whole purpose of camping is to unplug, spend time in nature and get away from...everyone. You can do just that at Terry Badlands Wilderness Study Area (WSA). Again, dispersed camping is allowed on BLM land. There are 44,000 acres of relatively untouched butte, breaks and badlands to set up camp here. We recommend using only high clearance, 4WD vehicles on Calypso Trail and all wheeled traffic, including bikes, must stay on the two-lane dirt roads as per WSA regulations. More on dispersed camping with BLM at BLM.gov/programs/recreation.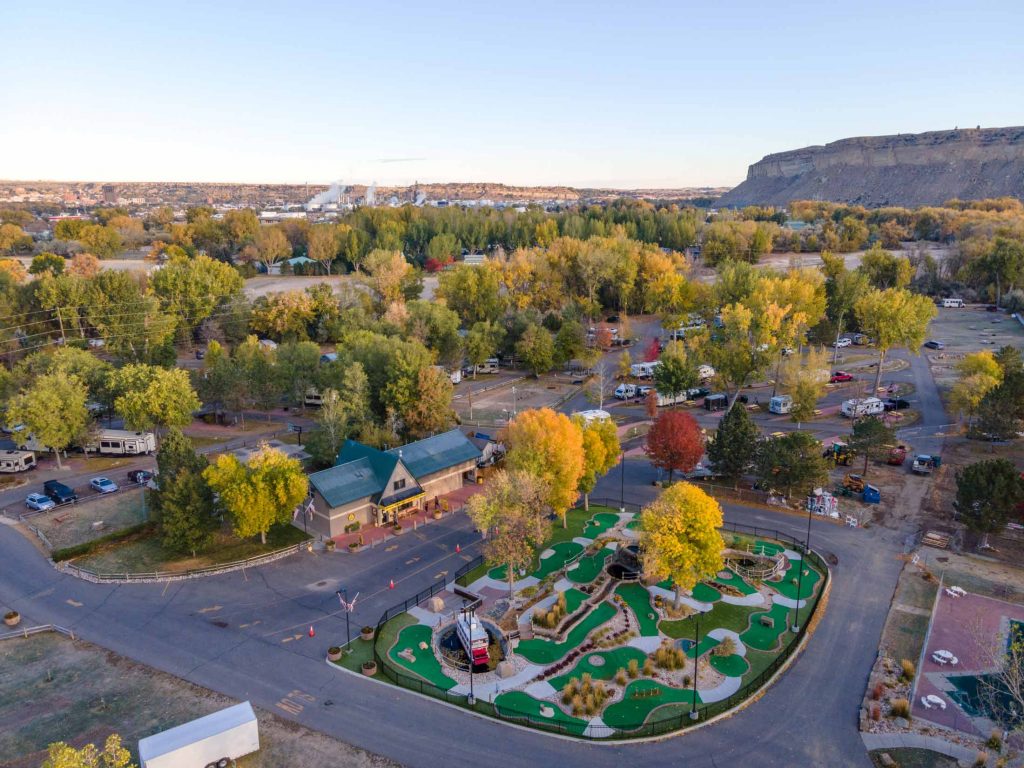 Glamping
Why pitch a tent when you can have a roof over your head? Stay in a cabin at the world's first KOA campground in Billings, home of the 61-year-old company at its original campground along the Yellowstone River. The Billings KOA Holiday offers essential camping amenities like running water and electric hookups, but they go above and beyond with comfort when it comes to their heated swimming pool, hot tub, themed playground, ice cream, mini golf course, fenced dog park, fishing access, food vendor, Wi-Fi and convenience store. Sounds like it's time to plan your staycation in Billings, right? Find your site at KOA.com.
Let nature nurture your sense of adventure out here. Start your planning your perfect camping trip out here this summer.