Each region of Montana has something special to offer. The changing scenery from one side of the state to the other is astounding – you can get a taste of just about every landscape you want. Out here in Southeast Montana, we think we've got it pretty good. Prairies, badlands, canyons, rivers and more are all part of the surroundings.
But with such a big region, it can be hard to explore every corner and crevice. But we're going to let you in on a few not-so-secret secrets and share the places in Southeast Montana we think you have to visit. Read on to see what makes our Southeast Montana bucket list – and then head over to our Facebook page and add your own can't-miss spots out here.
We're Big…
We can't start this list without mentioning some of those places that give us the "big" moniker. Visit the Bighorn Canyon National Recreation Area, with towering canyon walls reaching more than 1,000 feet high. Bring your own boat or rent one from the Ok-A-Beh Marina (day use only) and watch the rocks surrounding the water for bears and other wildlife. Or, reserve a boat-in only camp spot and sleep under the stars. Plan at least half or a whole day to explore Little Bighorn Battlefield National Monument to explore the history that happened on these hills and plains. Take a self-guided tour, or schedule one led by members of the Crow Tribe (be sure to call ahead). Complete your tour of national park spots in Southeast Montana at Pompeys Pillar National Monument. See the only remaining in-the-field evidence of the Corps of Discovery's travels through the West. Hike the 202 steps to the top for a 360-degree view of your surroundings.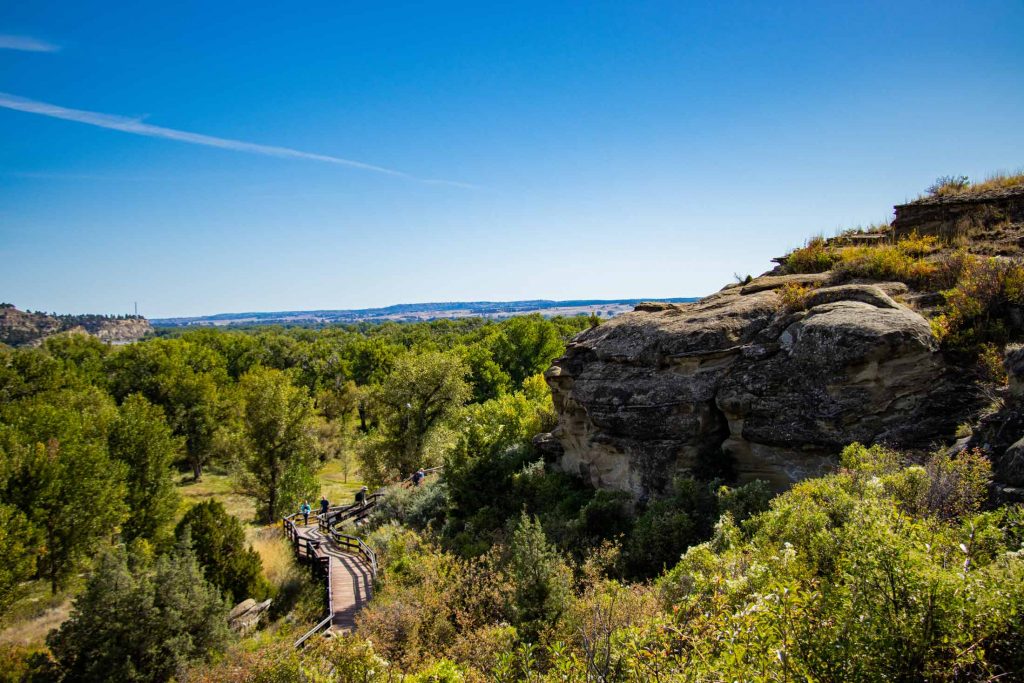 Don't miss out on the opportunity to get out and explore Southeast Montana's state parks. Discover the trails and badlands of Makoshika State Park near Glendive while camping in a teepee (site number 15) or bringing your own tent or RV. Learn the history of dinosaurs in the area at the Interpretive Center or test your luck on the disc golf course. Make your way farther south to Medicine Rocks State Park and take in some of the darkest skies in the world – the site was recently designated an International Dark Sky Sanctuary.
Make sure to take a detour off the interstate – you never know what you'll find out here. Drive the backroads and you might see a rancher herding cattle from the back of his horse – and you'll feel the spirit of the Old West alive and well. Head north of the small town of Terry and you'll be amazed at the stunning landscape of the Terry Badlands Wilderness Study Area. Drive the Calypso Trail (high-clearance vehicles only when roads are dry) to walk among natural sandstone bridges, spires, tabletops and buttes. For views of the prairies, mountains, Yellowstone River and everything in between, hike to the top of Four Dance Natural Area for a 360 degree look at Billings and the surrounding area.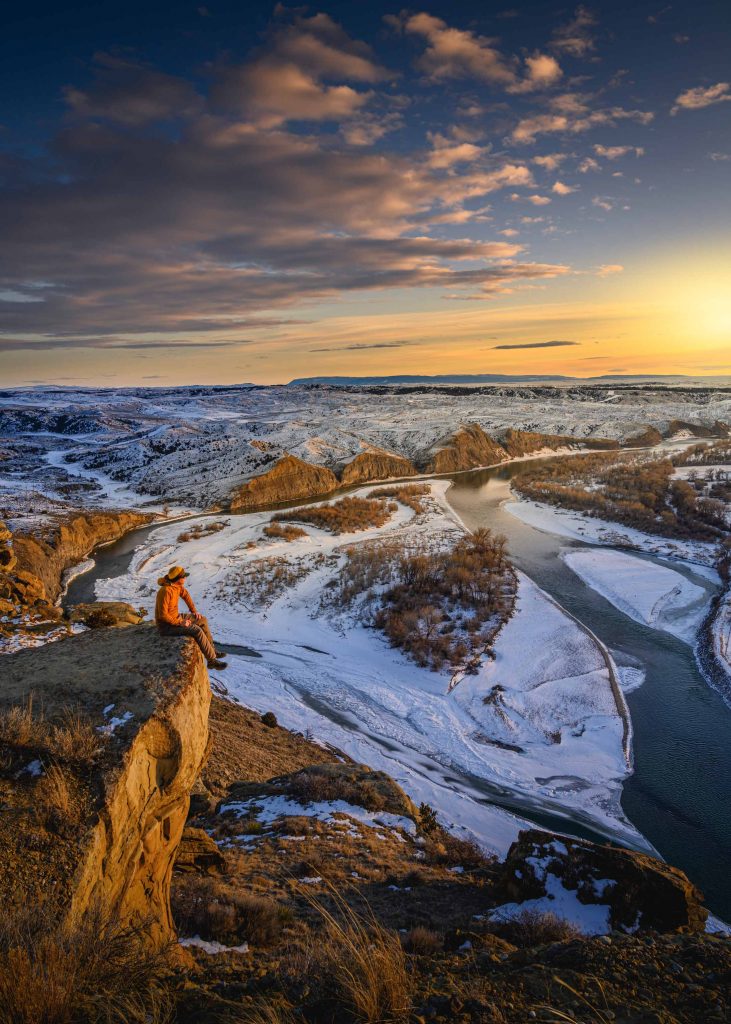 For those who enjoy quiet time with a fishing rod in hand, and the sounds of a river flowing, visit the Bighorn River for world-class trout fishing. Downstream of the Bighorn Canyon, this body of water is known as one of the best places to catch trout in the lower 48 states.
…Out Here
Ever been to a bucking horse sale? Ever been to one of the biggest bucking horse sales in the world? The World Famous Miles City Bucking Horse Sale, held annually the third weekend in May, includes bull riding and horse racing while highlighting some of the finest bucking stock on the continent. Make sure to spend time walking around Miles City – or really any of the other small towns in Southeast Montana. Out here, Western hospitality is alive and you'll be treated like family.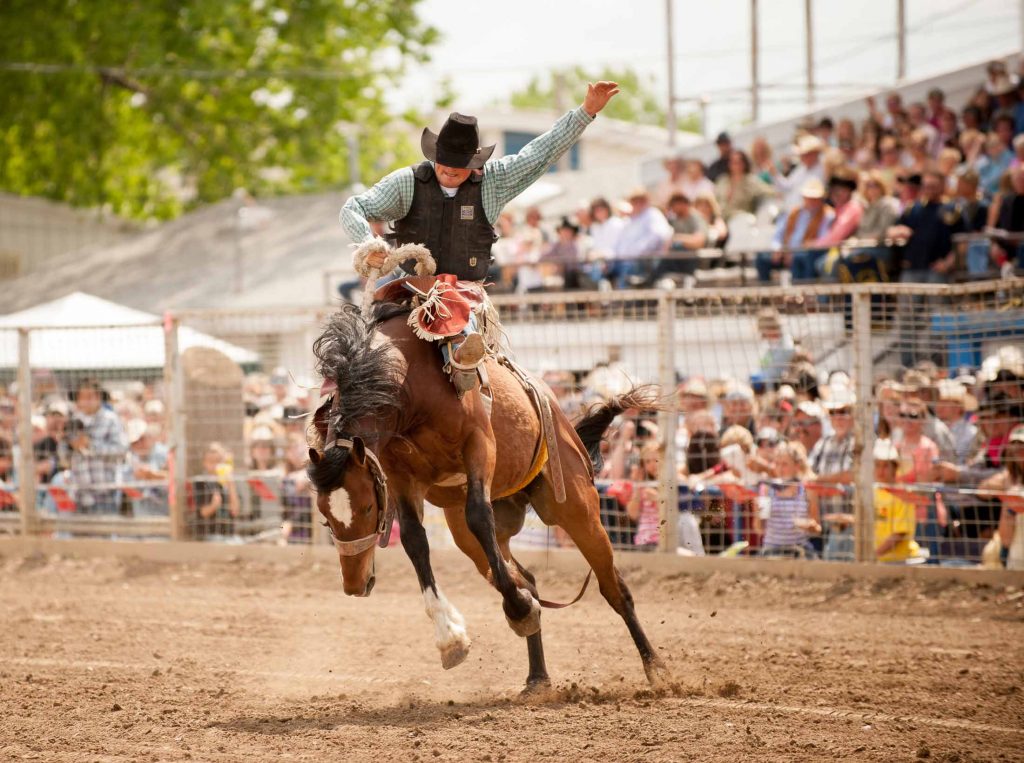 While we make our living on our big, outdoor spaces, we can't fail to mention some of the other attractions that make Southeast Montana so special. Stop into the O'Fallon Historical Museum and see Steer Montana. Not sure who that is? Steer Montana is known as the world's largest steer – weighing in at 3,980 pounds! Stop by ZooMontana to meet one of their newest residents – Winston the Sloth. The Hoffman's two-toed sloth made his way to Billings in the summer of 2020 and is slowly making his home in Southeast Montana. Or, head downtown to the Billings Brew Trail, featuring six breweries, two distilleries and one cider house.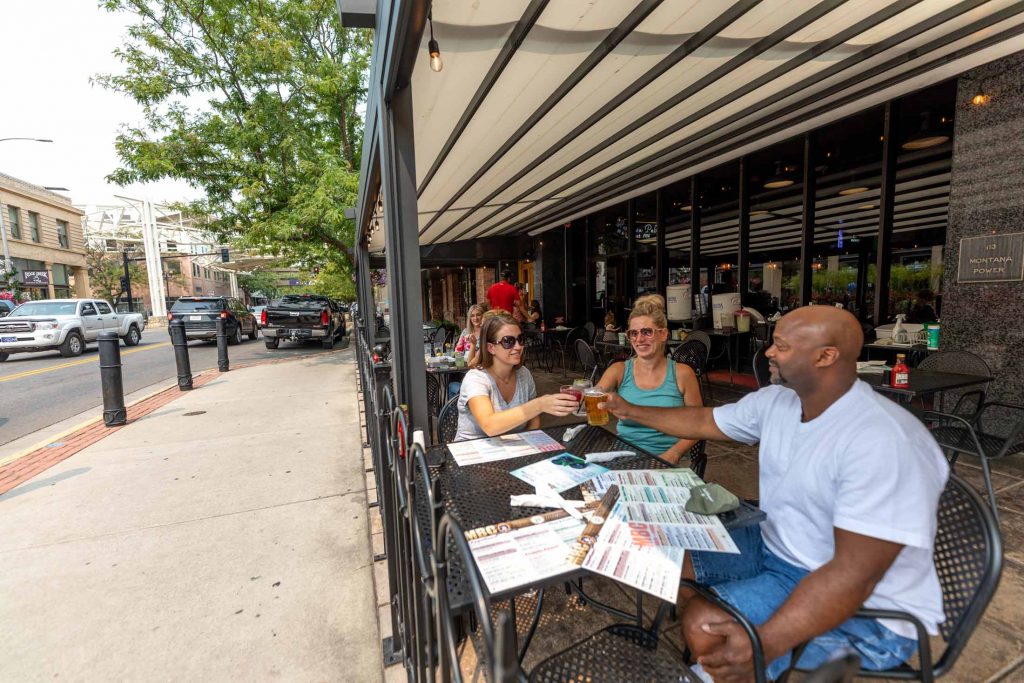 Now that we've let you in on some of our Southeast Montana bucket list spots – tell us what you think should make the list!