A Weekend in Miles City
2022-09-07 17:40:27
Miles City is a historical town in Southeast Montana, set where the Yellowstone and Tongue Rivers converge. In early June 1876, during the Indian Wars, Lt. Gen. Custer and Gen. Terry had a final meeting aboard a boat near the confluence of these two rivers before Custer and his men set out for a long march that ended at the Battle of the Little Bighorn. Because of this battle, the town that became Miles City saw an influx of soldiers and supporting businesses. Much has changed throughout the years but today you can recreate outside, learn about the past, shop and eat your way through this Western town.
Ride the Range (or at least learn about the people that did)
To really get a feeling for Miles City's past and present, start your visit at Range Riders Museum. This museum is fun and informative with exhibits from the time dinosaurs roamed Southeast Montana to current day.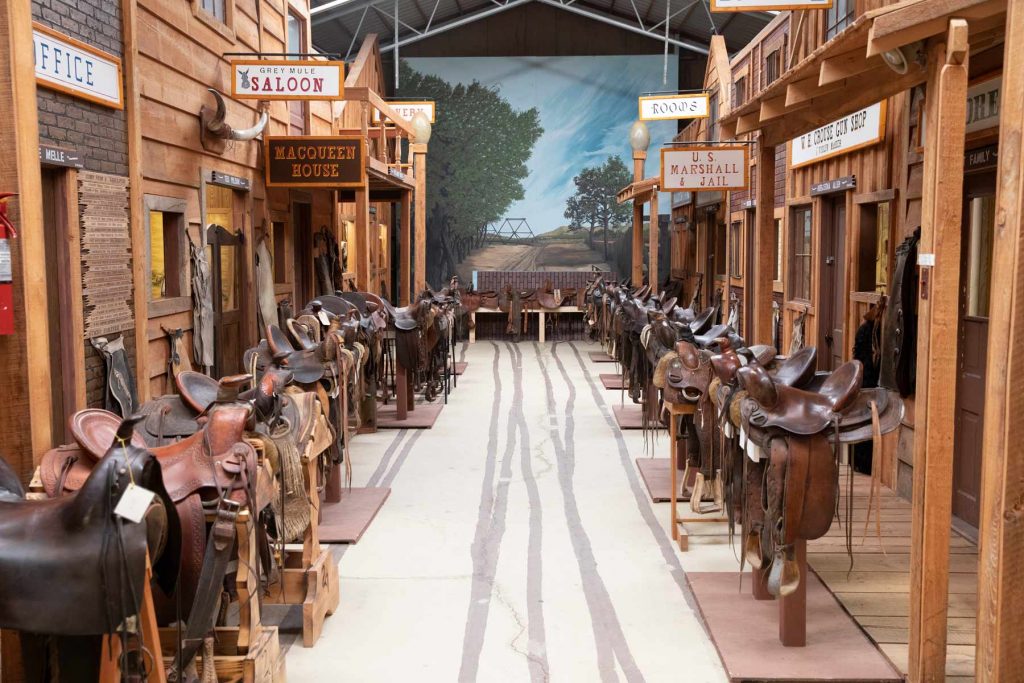 Inside are artifacts from local Native American tribes, Great Plains pioneers, United States military, world famous Bert Clark Guns, arrowheads, barbed wire and even a donut that is more than 150-years-old. You could spend days wandering around this jam-packed museum. Range Riders Museum is open seasonally from mid-April through mid-October.
From Drinking Water to Viewing Art
WaterWorks Art Museum is housed in the concrete basins of the former 1910 Water Works, which produced Mile City's drinking water for over 60 years. Now the facility is home to great works of art including permanent and rotating exhibits.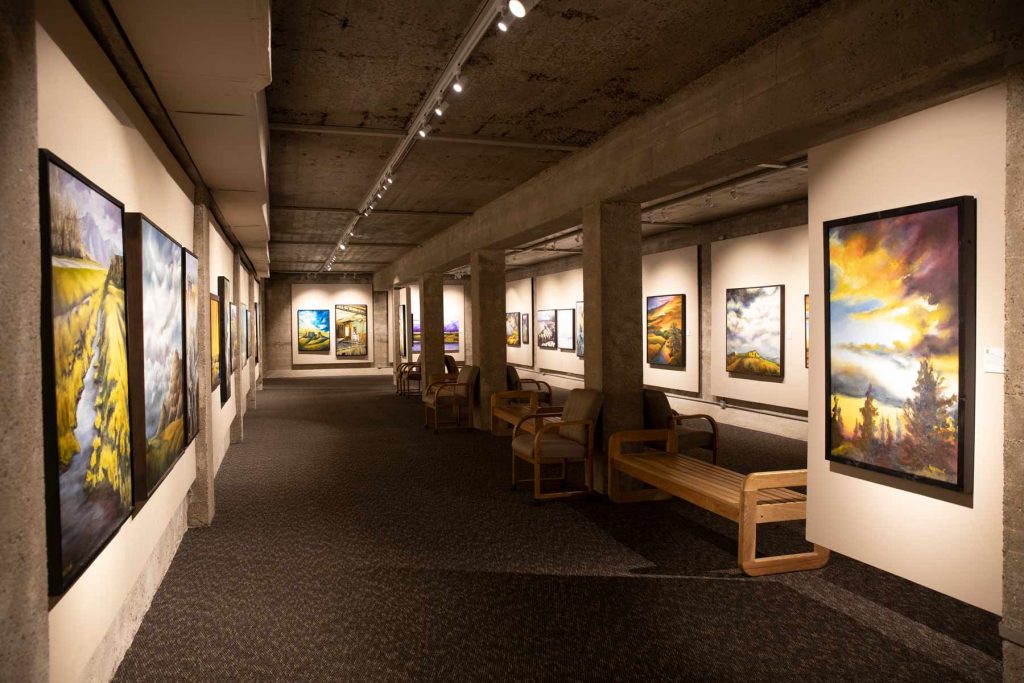 The permanent collection has contemporary and historic selections like vintage photographs by notable photographers of the late 1800s including: Christian Barthelmess, Lady Evelyn Cameron, Robert C. Morrison, Albert Schlichting, Edward S. Curtis and the renowned & L.A. Huffman.
Part of the fun of this museum is the facility itself. Wander through the historic pipes and enjoy a picnic lunch on the lawn out front. The museum hosts a variety of events and if you time it right, you may get to party on the back patio. Check the museum's hours before visiting as hours change in different seasons.
Walk and Birdwatch along the Yellowstone River
Matthews Recreation Area is just outside of town and is great for bird watching, picnicking, wildlife watching, throwing rocks in the river and enjoying some time outside. We hear the fishing can be pretty good, too (make sure you have a Montana fishing license).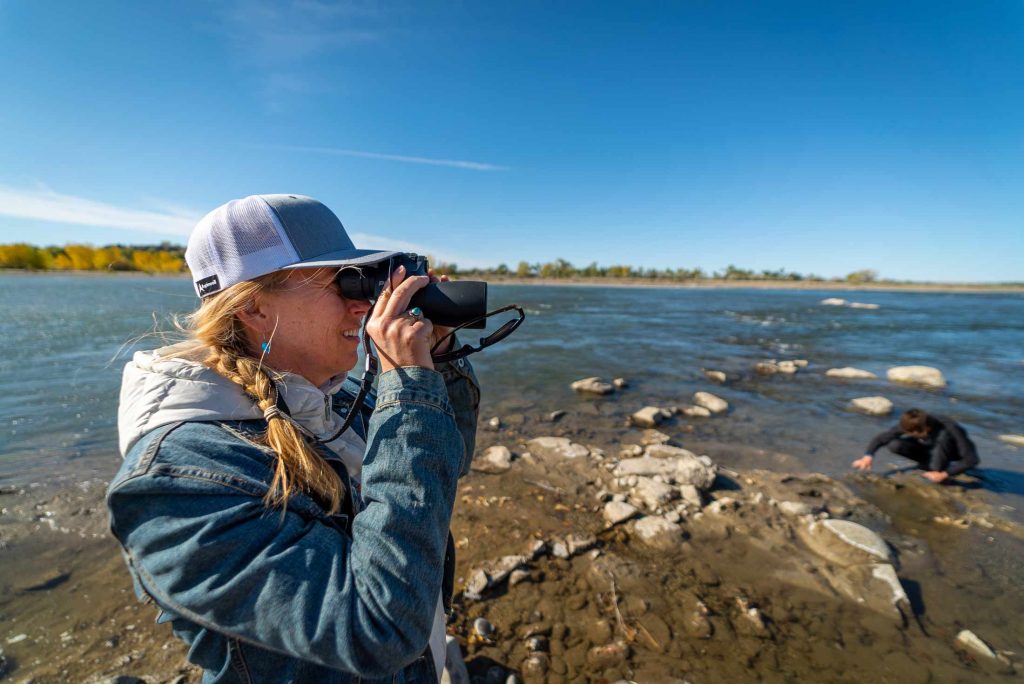 If you have a kayak, canoe or paddle board you can launch here or pack your tent and stay the night in one of the campsites and grill up a barbeque dinner with your friends and family.
Antiques, Boutiques and Good-to-Eats
There is so much to see and do in downtown Miles City. The best way to discover the shops and eateries is to park your car and wander through Main Street and the blocks surrounding it.
Vintage and Rustics in Montana is an antique mall and soda fountain café that is full of nostalgia. It is home to the original Woolworth lunch counter and soda fountain that was put in during the 1940s, and there are always several folks bellied up to the bar. Grab a tea, hot cocoa or coffee and sit down among the locals. Be sure to indulge in one of their scrumptious cinnamon rolls. This antique and vintage mall spans most of the block and could hold your browsing attention for hours. In addition to vintage and antique items, they sell candy and gifts.
There are a bunch of other cute shops in Miles City: Buy MT and Miles City Saddlery to name a couple. For something quick or takeaway, try Main Street Grind. This local bakery specializes in baked goods, bread, coffee, sandwiches and burgers.
The Historic Montana Bar has been slinging brews and feeding faces since 1908. If you like steer heads, taxidermy, original Italian tile flooring, spacious, dark booths and solid cherry wood tables this is the place for you. Plus, great food and drinks. They are open daily and family-friendly until 8 p.m.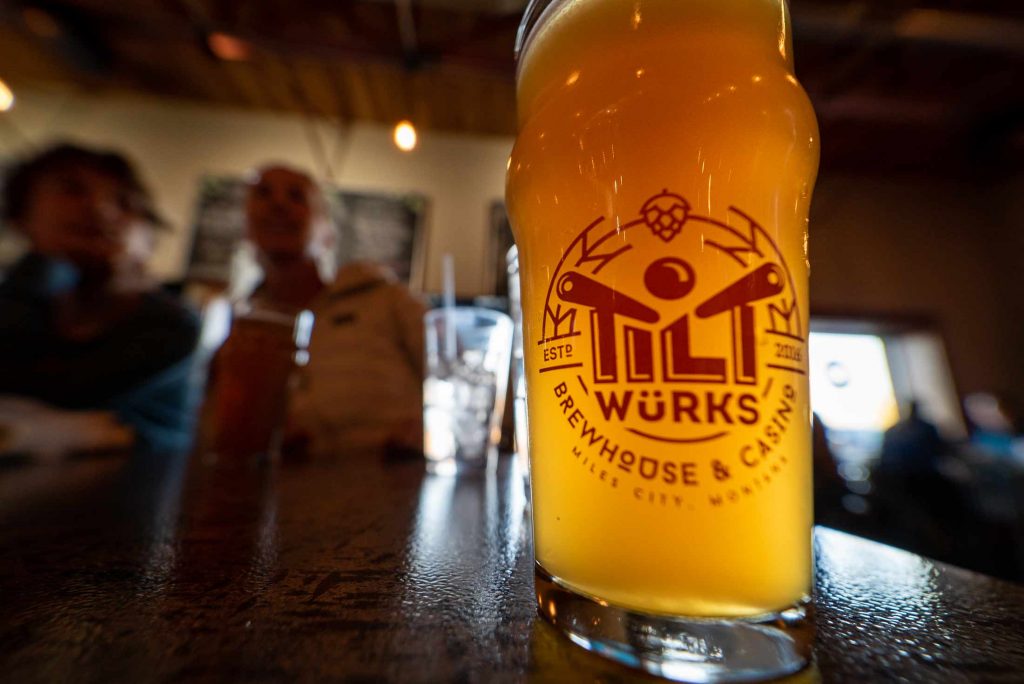 The pinball-themed TiltWürks Brewhouse is a fun place for dinner several blocks off Main Street. It's a sports bar-gastropub with excellent food and beer. Catch a game on the screens and fuel up at the same time.
Insider tip: If you are road tripping through Southeast Montana to Miles City, plan your route using Traveling Mel's Road Trip Itinerary.
Guest Blog Bio
Melynda Harrison writes from Livingston, Montana. She explores the state (and the world) with her husband and two teenagers and shares their adventures at TravelingMel.com. Mel helps people plan their trips to Yellowstone and Montana at YellowstoneTrips.com.