7 Strange Brews You Can Only Find in Southeast Montana
2022-10-05 19:56:07
Brewery hopping is a great way to explore and get a true taste of Montana. With many of beer's main ingredients grown and processed in state, it's obvious why we have so many breweries with distinctive local flavors. Here's a few of our favorite strange brews, along with their unique stories, you should try.
1. Fat Kid Orange Creamsicle Ale | Beaver Creek Brewery | Wibaux, MT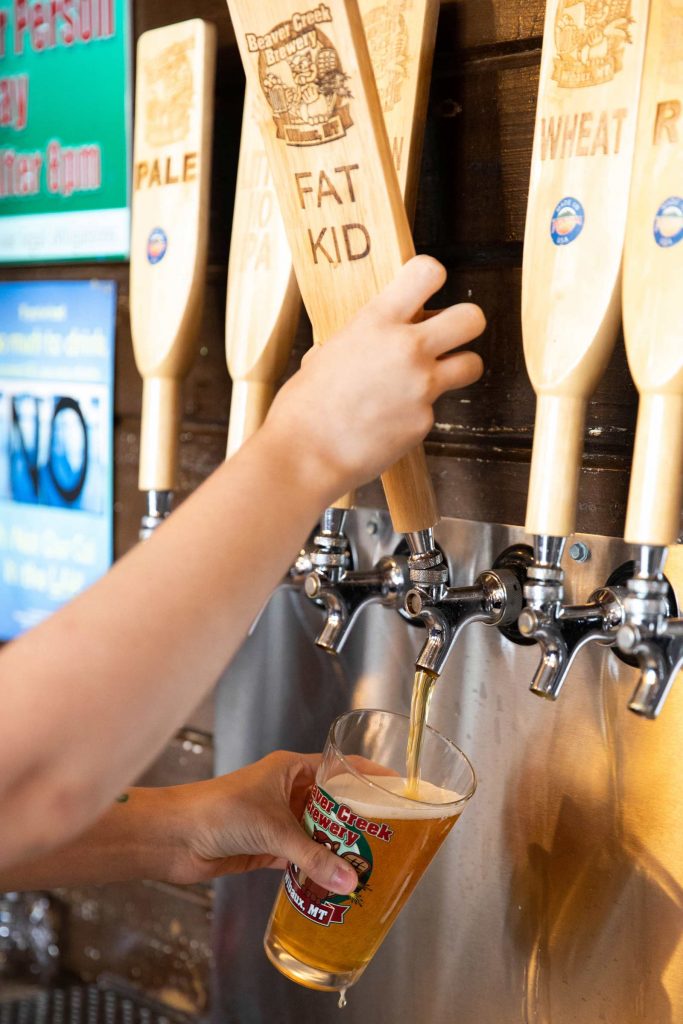 Driving to or from North Dakota? Take exit 242 off Interstate 94 into Wibaux for one of Montana's longest-standing craft breweries. Beaver Creek Brewery's Fat Kid Orange Creamsicle Ale will take you back to your youth, savoring a frozen Dreamsicle on a hot summer day. This unique beer is brewed with orange flavors and topped off with vanilla and a little lactose.
If you have time for another round try a local favorite, the Paddlefish Stout Ale is a coffee lovers delight and is charmingly served with a chocolate chip cookie.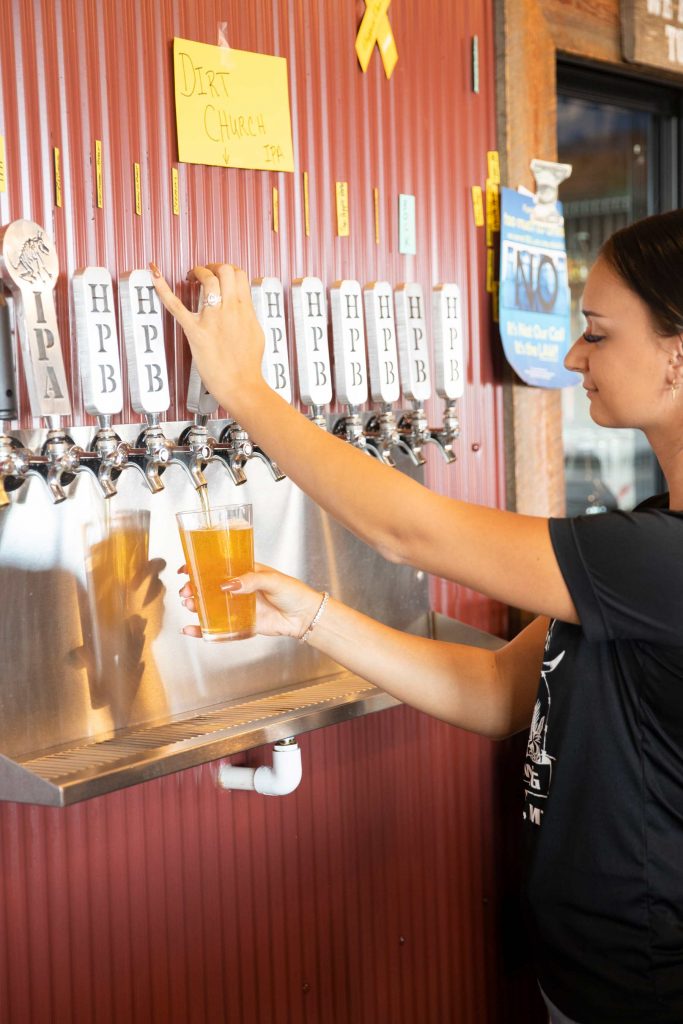 Locals go haywire for High Plains Brewing's most popular brew. The Haywire Honey Wheat is an American style wheat beer, made with barley and white wheat with a touch of honey. This straw-colored beer is an easy drinker with a touch of honey sweetness. You'll regret not bringing home a growler to go, it's that good!
Tip: If you're interested in unique beers, their Thai Pepper Porter has a spicy kick, and we hear it pairs well with street tacos.
3. Black Steer's Tookus | Meadowlark Brewing | Billings, MT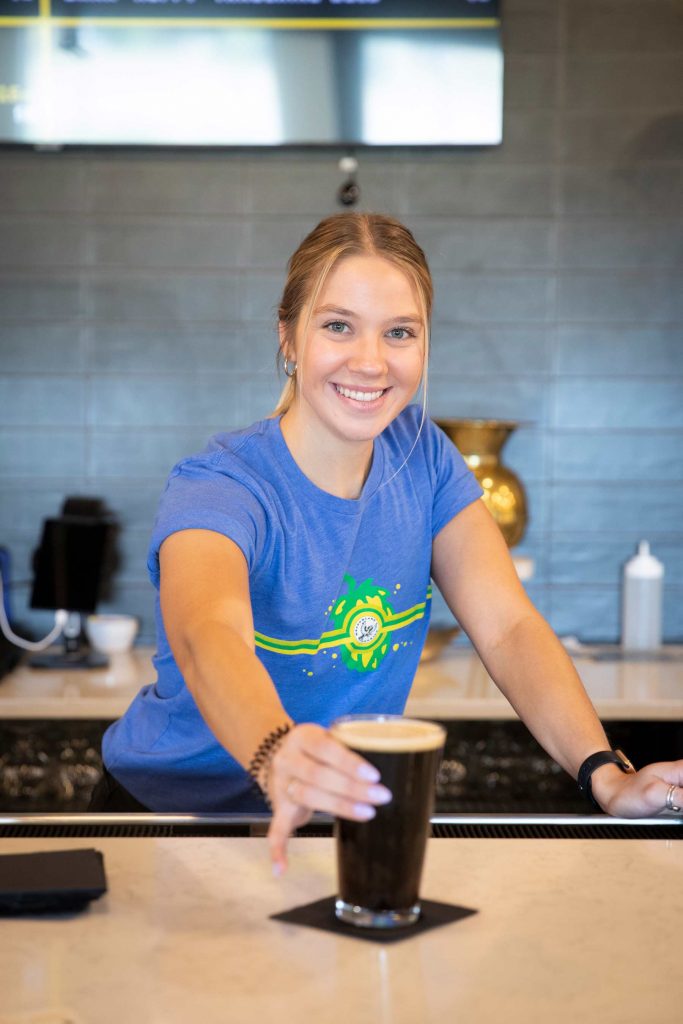 One of Meadowlark's year-round beers is the Black Steer's Tookus, a velvety smooth stout made with malted oats and British ale yeast. Named for its dark color, they say it's "darker'n a black steer's Tookus on a moonless prairie night." You better believe it's dark, yet an easy drinker that goes down a surprisingly smooth.
Visit Meadowlark Brewing's recently opened second location in West End Billings. On our next visit, we're excited to try the Teddy Roosevelt American Badass an imperial wheat India pale ale, for obvious reasons.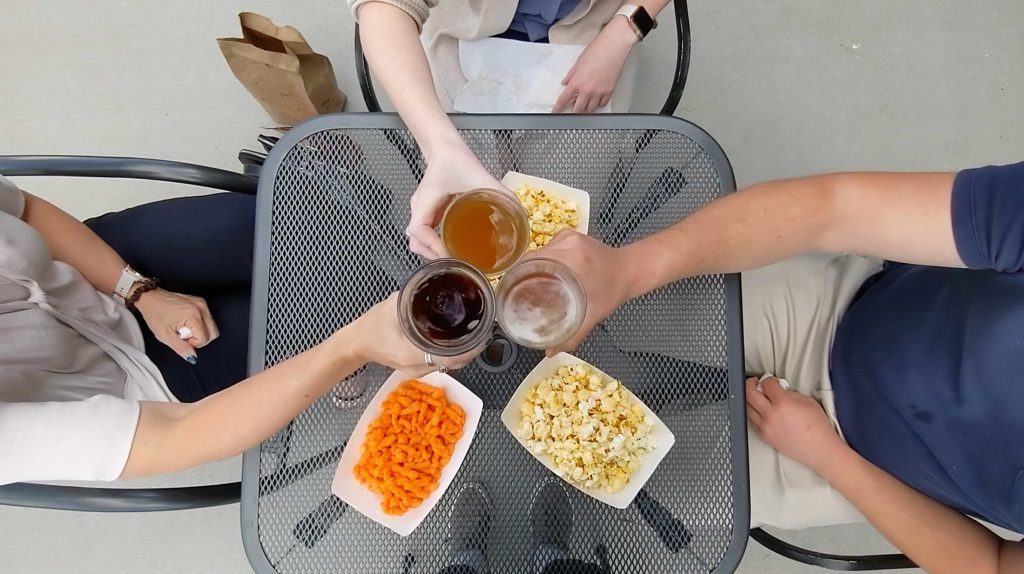 We're big out here and so is this porter. The RIP Porter is very dark and brooding, it is well-hopped while delivering rich cocoa and malt flavors with a smooth finish. It is best enjoyed outside at Canyon Creek Brewing's patio by the fire pit with popcorn. Bring along your BFF—human or dog. Enjoy their rotation of visiting food trucks throughout the week for even more local flavor.
Note: This is still one of a few cash only breweries, but there is an ATM inside.
5. Drowning Mountains IPA | Otium Brewing | Miles City, MT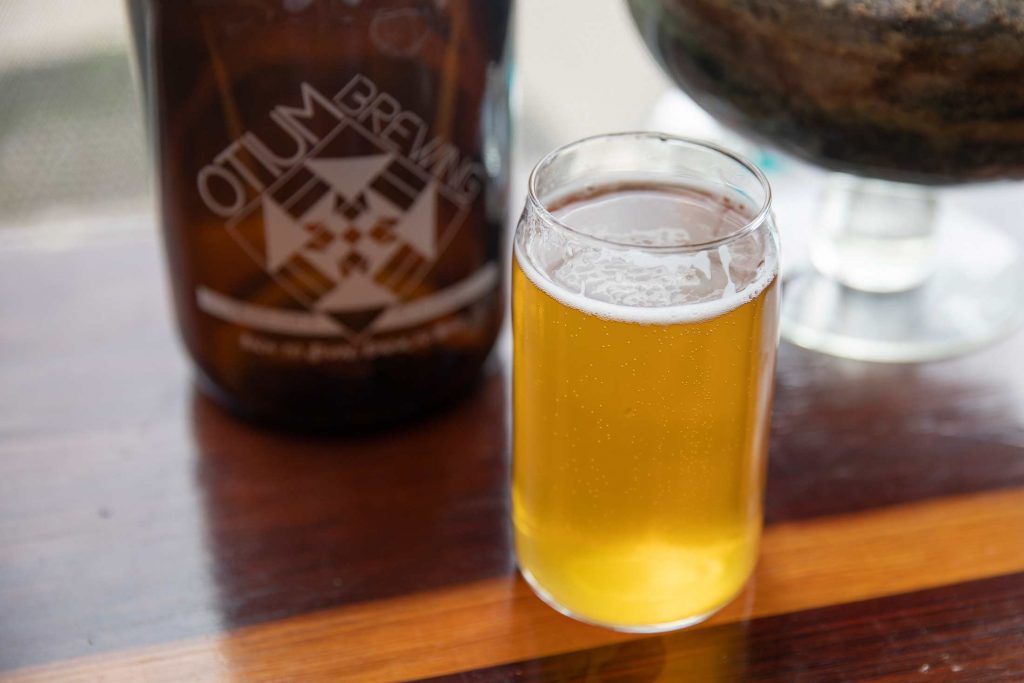 This IPA will happily drown you in light and bright tropical notes. Packed with Cascade and Mosaic hops delivering aromas of grapefruit, tangerines, and tropical fruit. This is your go-to beer when you're in the mood for a hint of bitterness, but soft on the palate. Additionally, Otium Brewing is committed to using Montana-made ingredients for a truly local brew.
This family friendly establishment also serve non-alcoholic Handmade Montana Sodas, mixed in the taproom using Montana and North Dakota fruit syrups and sparkling water.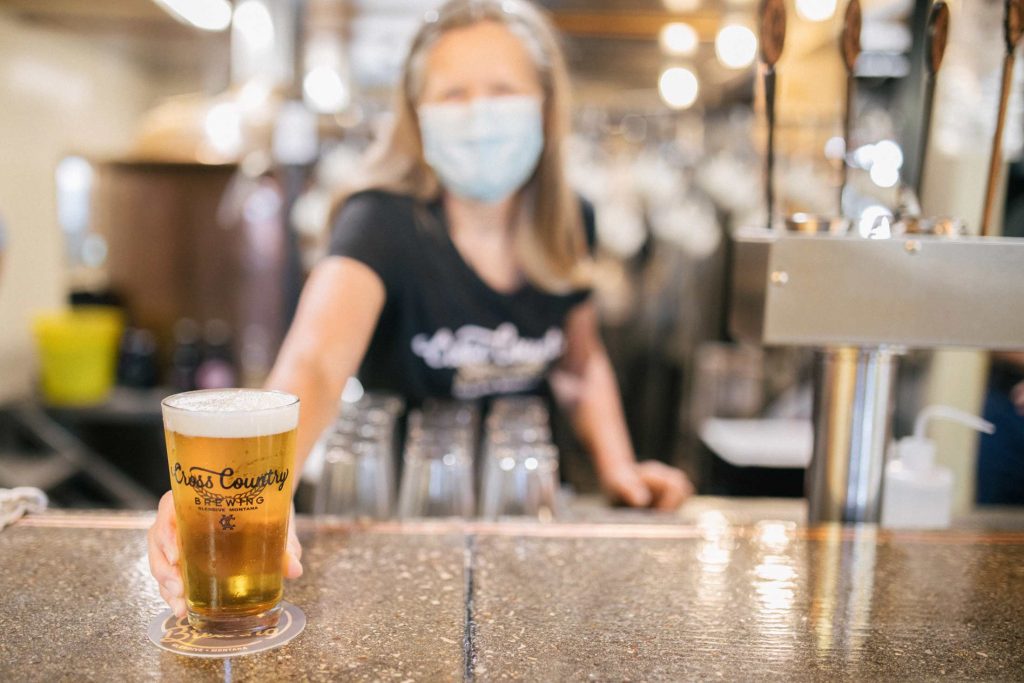 Cross Country Brewing is a two-generation family operation, and this small tap room claims a renovated oil service building on Glendive's south side. The Cross family named the brewery with their surname, and members each bring his or her own talent set to the business. The beers themselves attest to the Cross family's sense of humor. Try a glass for Einstein's Beerd IPA, a nice double IPA that'll take the edge off a hot afternoon.
Bring your kids with you to this family-friendly establishment as they brew their own root beer and offer floats on their menu for non-alcoholic options.
7. Street Fight Irish Red Ale | Angry Hanks| Billings, MT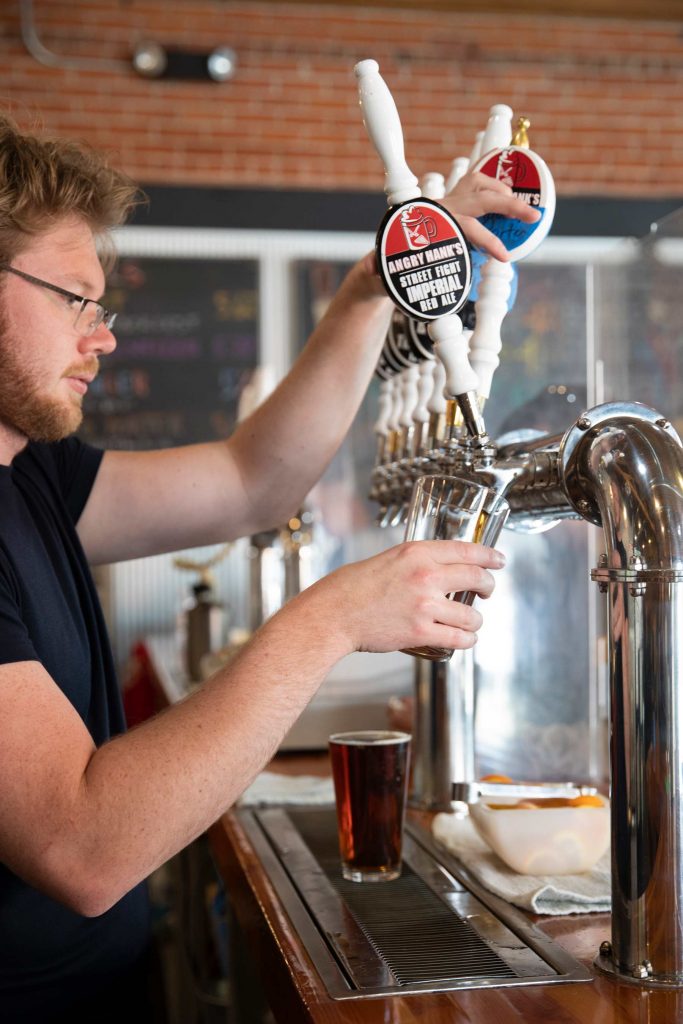 At this brewery you'll get a kick out of their beer names, Anger Management Belgian-style Wheat, Dog Slobber Brown Ale and Head Trauma IPA to name a few. The Street Fight Irish red ale is malty, deep red in color, with hints of bready toffee and caramel. It has a low hop bitterness and low hop aroma with a smooth finish.
Want more Montana craft beer? Check out the Billings Brew Trail, Montana's only walkable brewery trail in the heart of downtown Billings. Sign up for the Billings Brew Pass to earn exclusive rewards and put in for prizes.
*Disclaimer: As required by common sense and courtesy, we strongly urge you to secure a designated driver before departing on a "tasting tour" of Southeast Montana.